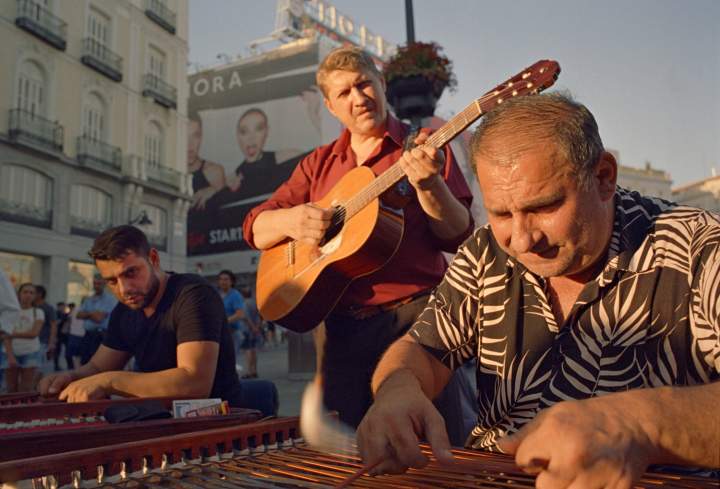 Get Featured:Daniel Valledor
Daniel said adios to digital and went pure analog, even making his own homebrew developer as he introduces us to the colorful characters of the streets of Madrid. Check it out.
I'm Daniel Valledor, a photographer from Madrid, and I've been reading your blog for quite some time now. I really enjoy it, so thanks for that. 
I would like to share a project I've just finished on Madrid's old souls (sort to say). Here's a small excerpt of the text that would accompany it and kind of describes it: 
Madrid is a "strange place," Hemingway wrote. "I do not believe anyone likes it much when he first goes there. It has none of the look that you expect of Spain. It is modern rather than picturesque, no costumes, practically no Cordoban hats, except on the heads of phonies, no castanets, and no disgusting fakes like the gypsy caves at Granada. There is not one local-colored place for tourists in the town. Yet when you get to know it, it is the most Spanish of all cities."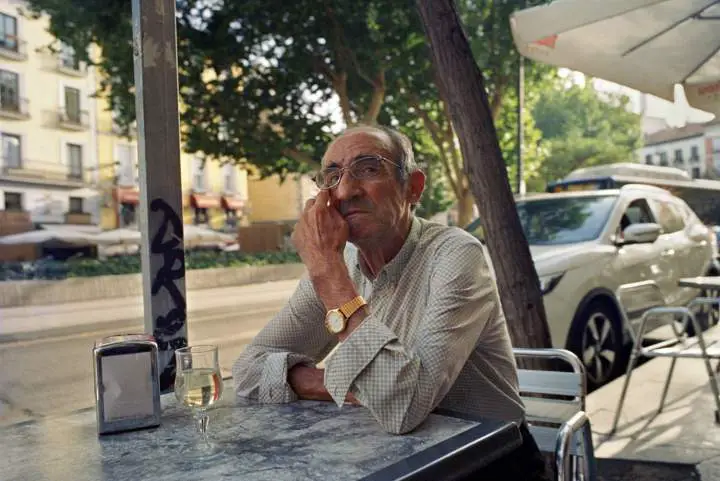 Man, did Hemingway figure Madrid out. I couldn't explain it better. Strange place indeed, and I don't think it's changed a bit since he first visited in the early 20's. Guess that's why first-timers prefer Barcelona every single time over Madrid (where you hardly see tourists, by the way). They just don't find the stuff there they thought they would, at least not right off the shelf. But believe me, the essence of Spain is there, more than in any other city.
It took me a while to understand Madrid's essence, too. But it's basically everywhere once you know where to look. When I discovered Madrid I was just starting with photography, and mostly interested in recording beauty. You know, sunsets, lighting, portraits… I was clearly missing out a great city. The magic of Madrid is present in every sidewalk, corner and square. It's there. It's authentic, it's unique, and there's nothing like it in any other city. You can find dozens of more beautiful and colorful cities, sure. But nothing like Madrid.
I figured I needed to photograph this essence. It wasn't like New York, where everybody's been shooting the streets since the birth of photography. I mean, Madrid is still wild, there isn't much about it out there, and most of what you find doesn't really focus on the "strangeness" Hemingway described. Ramon Masats and Catala Roca were about the only ones to ever get it right, and that was decades ago. What ever happened to Madrid? It kind of vanished into thin air in the eyes of the street photo community. And if you also think Madrid doesn't have it in her anymore, well… I strongly disagree. 
I hope you like that. It took me over 50 sessions to capture this, and I'm still working on parts II and III and hopefully getting that printed. 
Dani
Click on this link and send in your project/work: Get Featured. *I am looking for mainly projects, not individual images*
Oh, and click here to see a few of the photographers that have been on the site before https://www.japancamerahunter.com/?s=featured
Please submit your images (not website links)  1500px across. It would also be extremely appreciated too if they are numbered and sequenced appropriately.
There is currently a wait of around 3-4 months due to the level of submissions. Thanks.
Please make sure you come and comment, polite and constructive critique is welcome.
Thanks
JCH