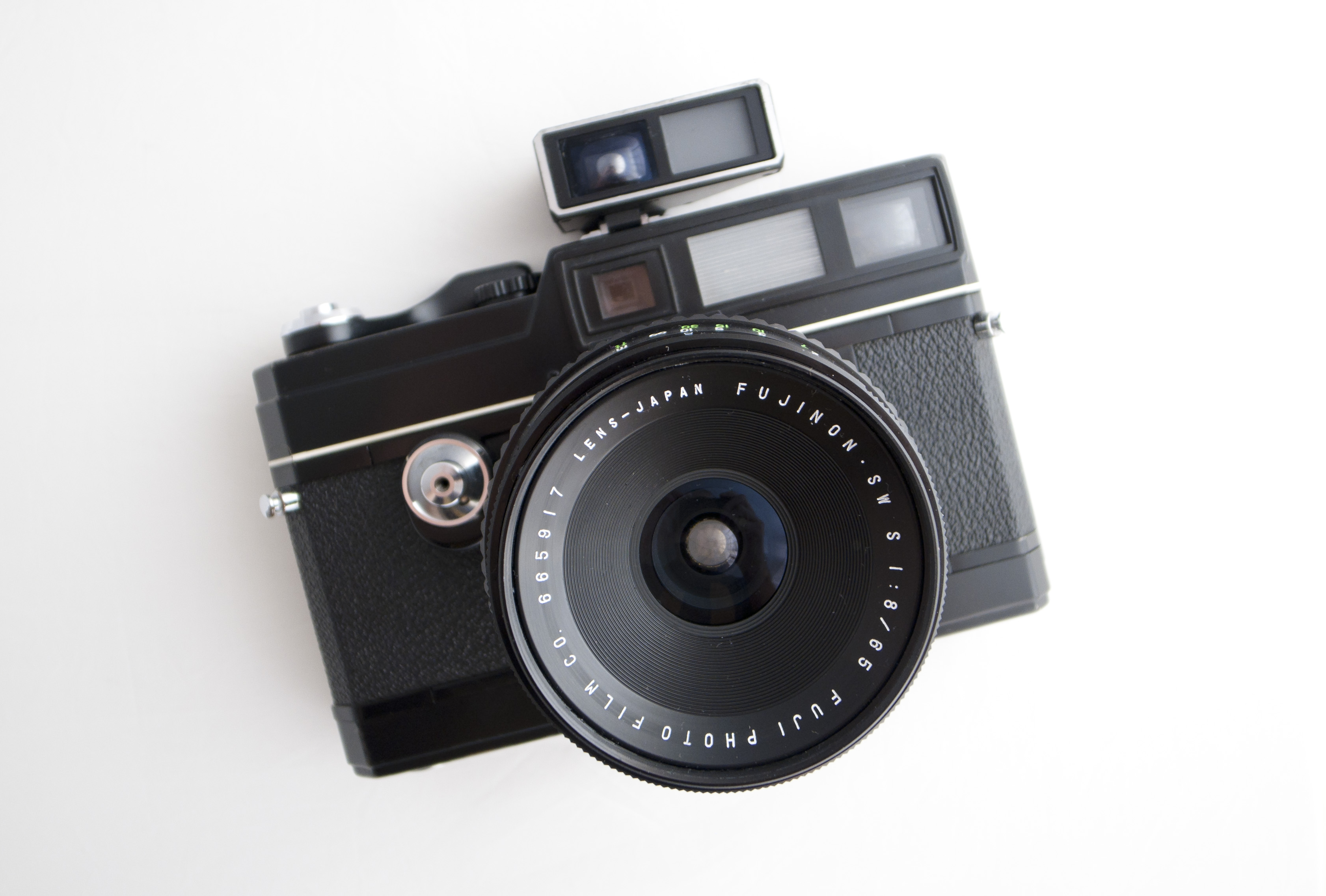 A hulk of a camera, born from neccessity
Check this out…A whopper of a camera. I picked this up this week for a customer, whom I think is going to be very very happy with it. Although I don't think the postman will be when he throws his back out delivering the damn thing.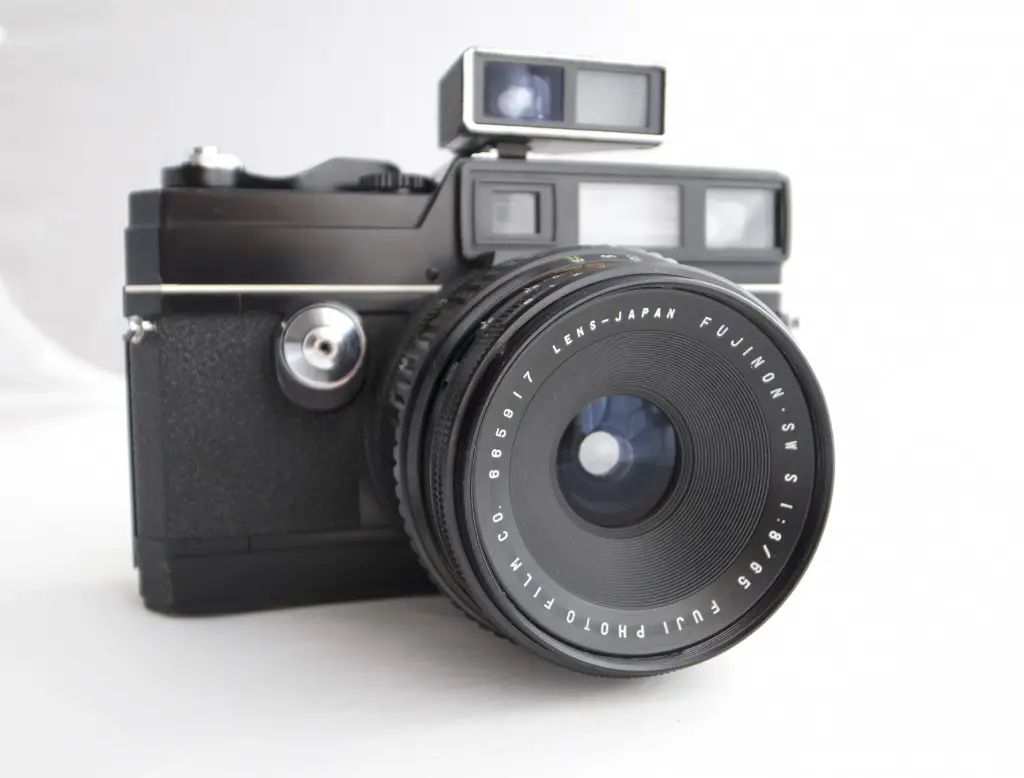 This is the legendary Fujica GL690 Professional, a camera that was developed by Fuji in the late sixties to meet the needs of photographers who wanted the ease of use of a 35mm rangefinder style camera, with the quality and stability of a medium format film base.
At the time, Japanese commercial photographers were taking a lot of group shots (still a popular line of work in Japan), they needed a camera that was tough, easy to use, gave great quality images and didn't cost the earth….which is where the Fujica series of rangefinders came in.
The GL690 Pro came as an evolution from earlier G690 models, being released in early 1974. The camera was given an additional release butter for vertical shots, a larger 0.92 viewfinder and the capacity to use 120 roll films instead of sheet film. There were other significant upgrades, including rubberized grips on the lenses, larger viewfinder and strengthened lugs to carry the camera (though who would want to is beyond me).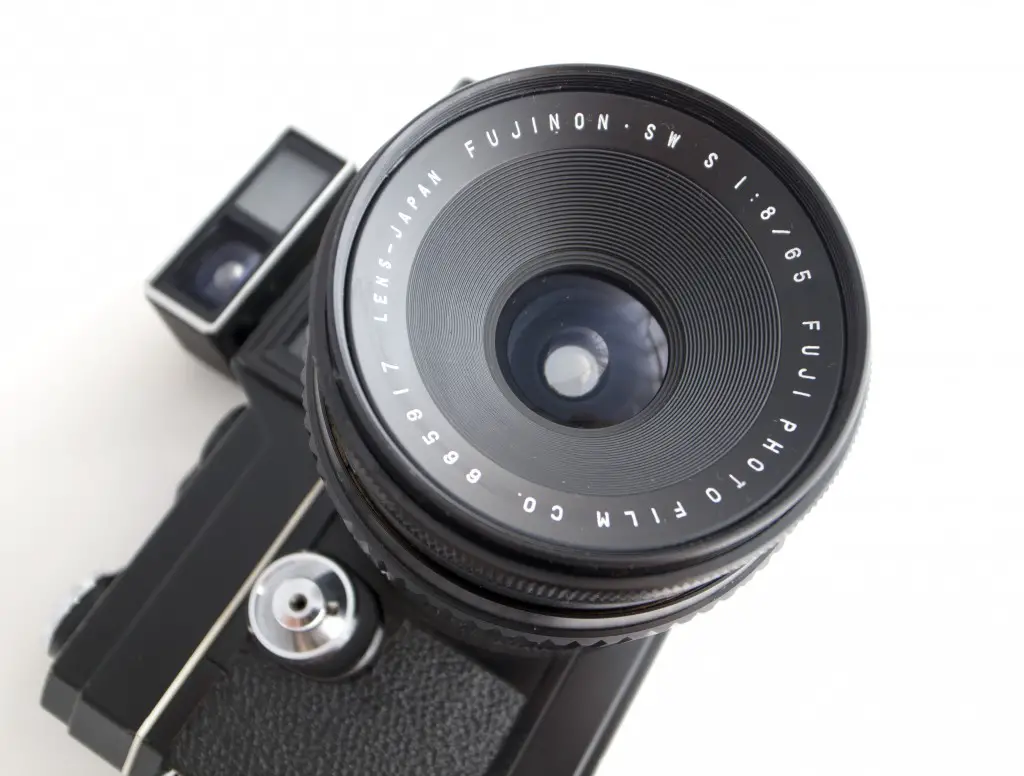 This monster weighs in at 1745g without the bloody lens! And this particular one comes with two lenses, so I am not looking forward to going to the post office.
This camera was found as part of my equipment sourcing service. You name the camera you want and I shall find it for you (within limits, some things cannot be bought for love nor money). If you need anything, contact me and I can make your camera dreams come true.
Cheers
Japancamerahunter