Film Review: Kodak Double-X
Kodak Double-X is no stranger to cinephiles. It is among the catalysts that perpetuated the trend of motion picture film stocks converted for stills. Getting that "cinematic" look is a dragon that many a photographer chase, so Double-X's popularity resulted in the subsequent difficulty in obtaining it. It's not even available in Japan so when Camera Film Photo kindly offered to send a couple rolls to try out, I was like a fat kid with cake.
Also re-watching Raging Bull again recently was great. It not only reminded me of old school Bobby D and made me temporarily forgot the lame comedy sellout grandpa he's become, but the gritty bold look of the film stock Scorsese utilized was something I was excited to get my little fingers on.
Kodak Double-X Background History
Kodak released their ISO 200 Super-XX film during the onset of the War of the World part deux, right before the US of A came in to save the day ;) It was Kodak's flagship, high speed ( for the time ) black and white film until the release of Tri-X in 1954. After the release of Tri-X, Super-XX was discontinued in rolls and only offered in sheet form, until it was finally discontinued in 1992.
In the 1950s Kodak's motion picture department got to work on refining the original formula for Super-XX and eliminated much of the film's original grain coarseness. In 1959, Kodak Double-X 5222 was born as the iteration we know it today and has been pretty much unchanged since.
Some of the movies using the classic Kodak Double-X film stock include:
Raging Bull (1980), Schindler's List (1993), Stranger Than Paradise (1984), Memento (2000), Kafka (1991), Casino Royale (2006), I'm Not There (2007), Kill Bill: Vol. 1 (2003), Manhattan (1979), Cinderella Man (2005), Aferim! (2015), Frantz (2016), American Horror Story (2011-2017) and many more.
You can order Double-X for yourself through Kodak in 400 foot reels and re-roll it into 100 foot rolls fit for bulk loading. But that's a lot of work and initial money. So guys like Cinestill and Camera Film Photo, etc. have done the work for you to try out in single rolls.
Kodak Double-X with Cinestill Df96
The following images were shot at box speed ISO 200 with a Leica M6, Summicron 50mm v4. Then I developed using Cinestill Df96 monobath in an Ars-Imago Lab Box and then scanned on a Plustek 8200i. It displayed some nice cubic grain structure and a smooth tonality with decent contrast. Buildings and architecture particularly look nice.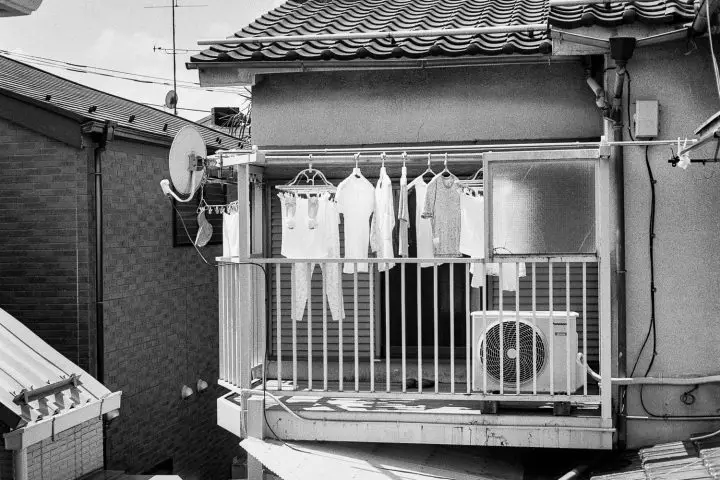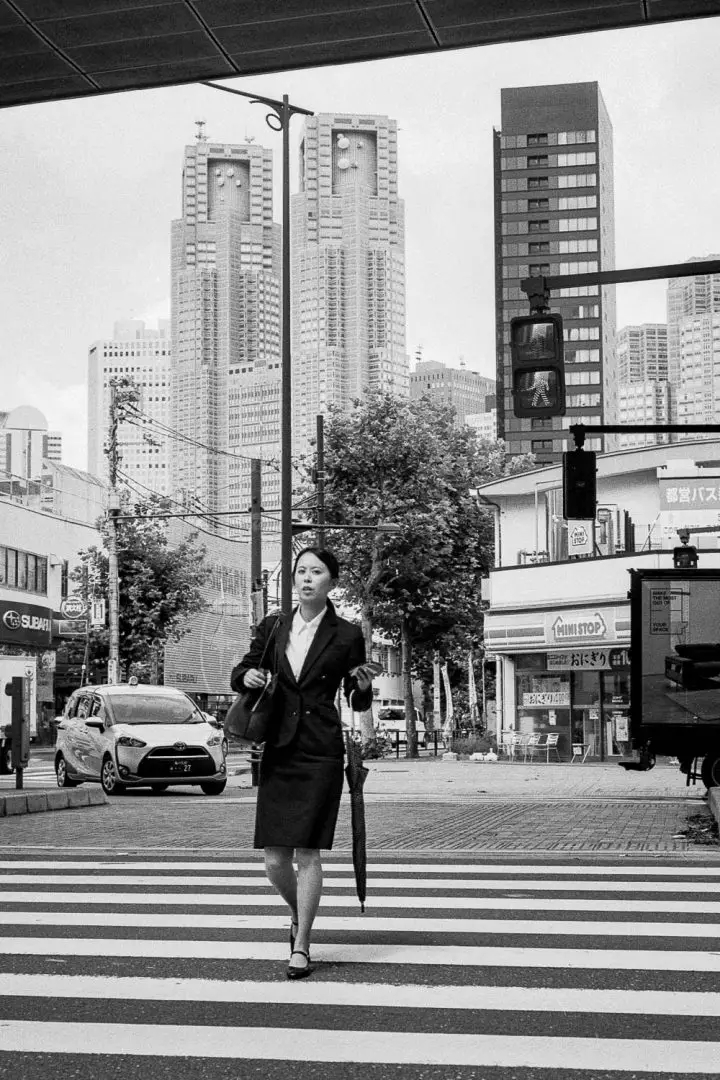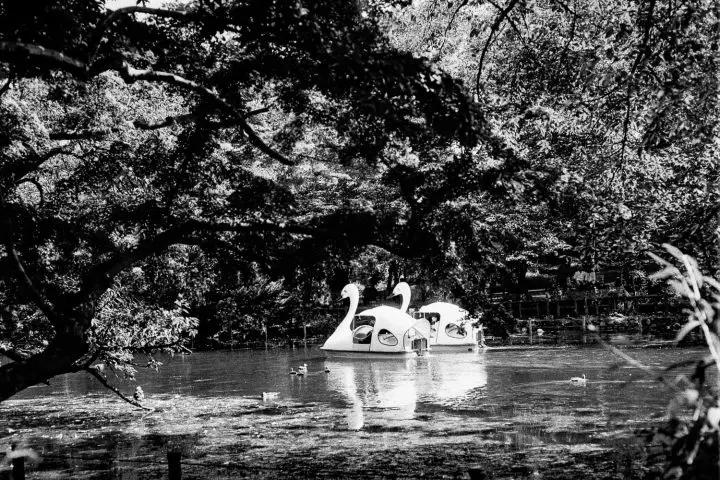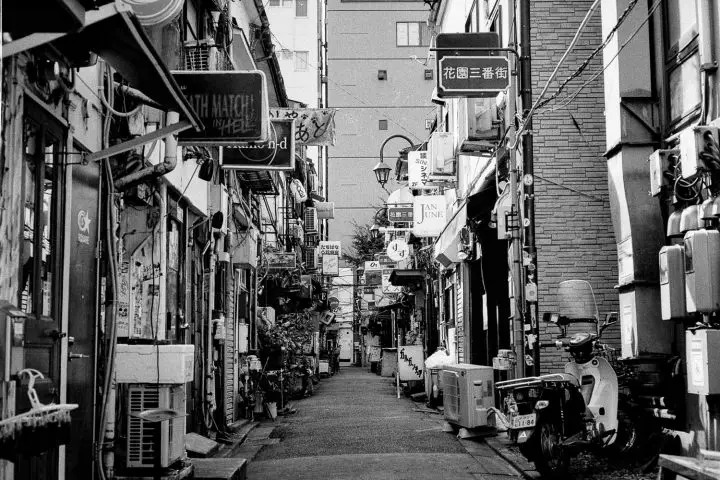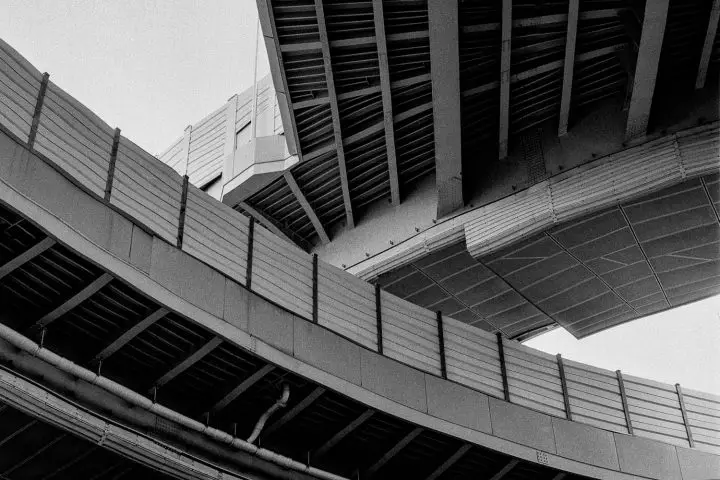 Kodak Double-X with Kodak Tmax Developer
This batch of images were also shot at box speed ISO 200 with a Leica M6, Summicron 50mm v4. But was developed with Tmax Developer per recommendation (1+4 dilution for 6 min. at 20C). Also scanned on a Plustek 8200i. The grain seems a bit finer with this combo as well as slightly more tonal range. But it still has that vintage black and white look straight out of mid-century photojournalism.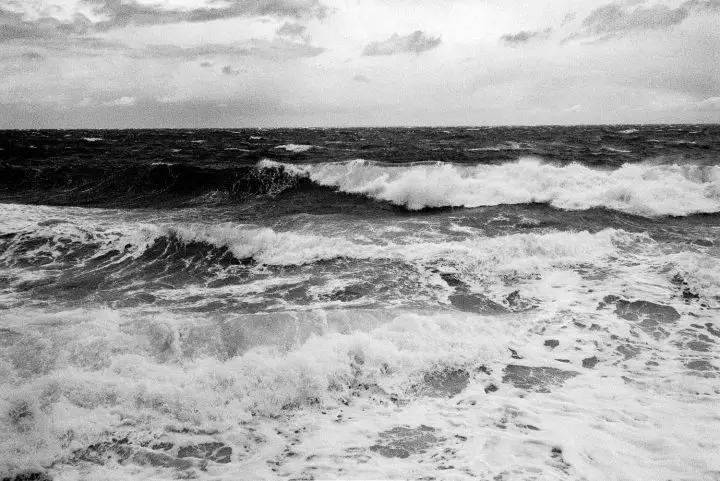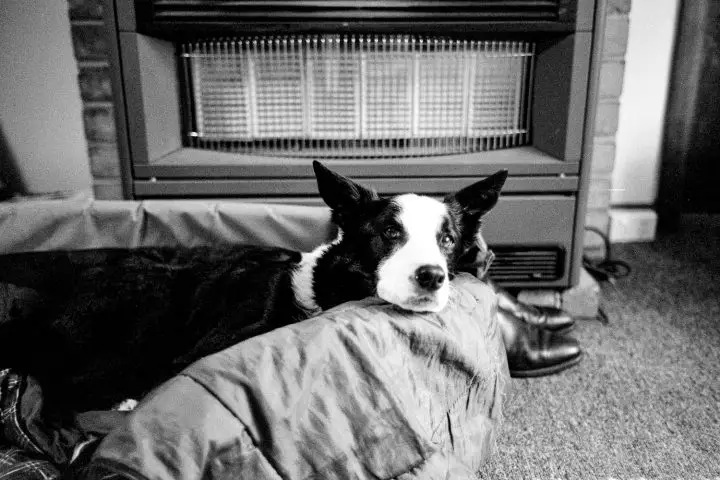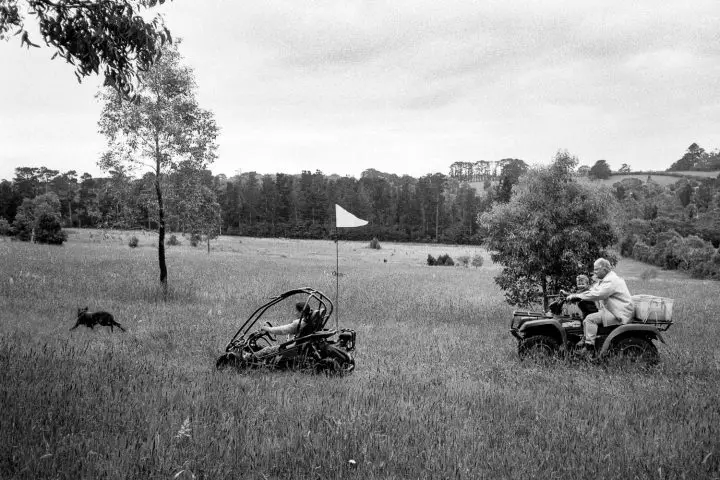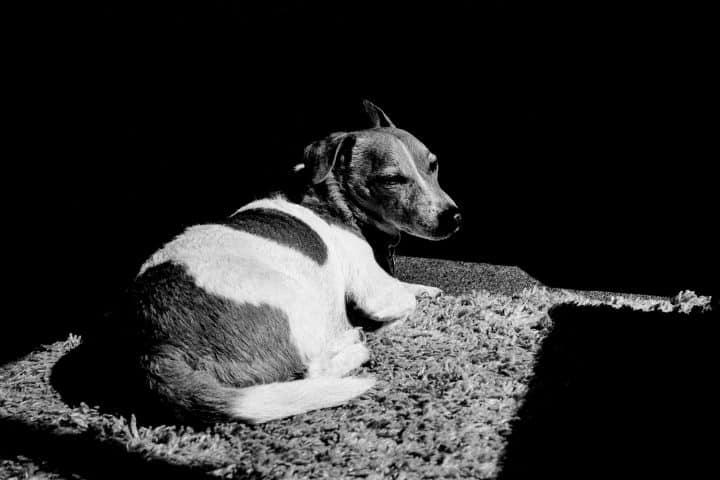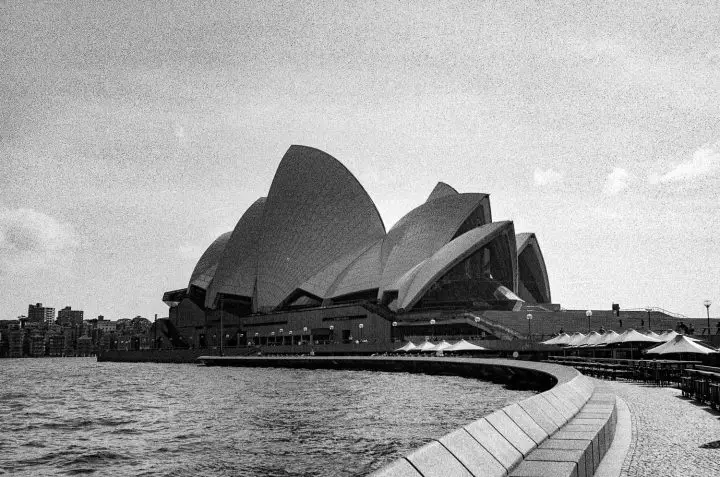 Kodak Double-X pushed to 400 with Tmax Developer
After preferring the look developed with Tmax Developer, I thought I'd try to see how it fares when pushed a stop to 400. Same deal, shot on a the same Leica M6 and lens and developed with a 1+9 dilution for 10 min. at 20C.
It's been noted that pushing black and white film in day time is kind of an exercise in mootness. But most black and white films I shoot are at 400 so I was curious to see how it would fare against cheaper and more easily available options like Ilford HP5, Tri-x, or even JCH Streetpan.
There have been reports that Double-X requires your exposure to be spot on as it is not very forgiving when pushed. It is indeed true that underexposure muddles tones a bit and leaves something to be desired in the highlights. However, it still can produce nicely silver-toned images, though there may be little present in the highlights and it will hang largely in the middle in terms of tonality. Expose for the highlights and let the shadows go with the flow.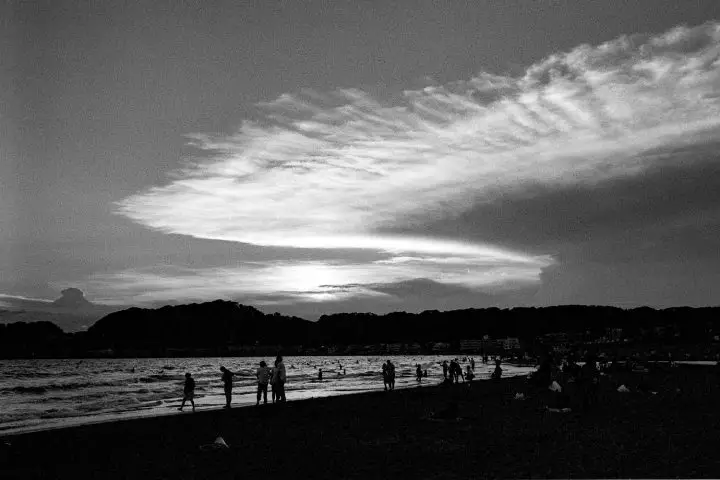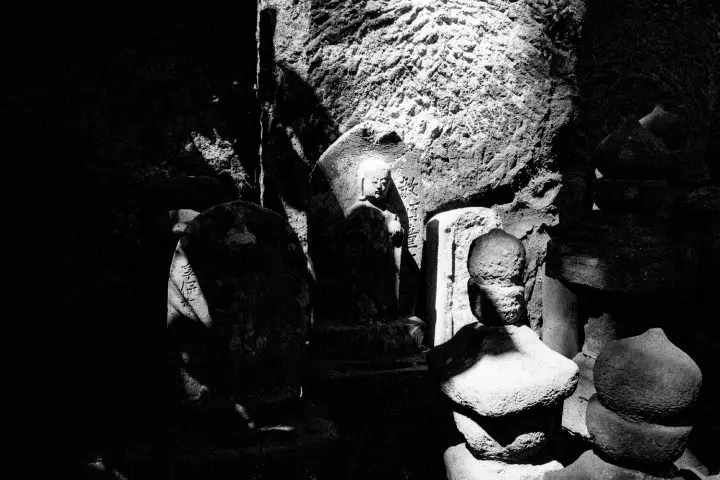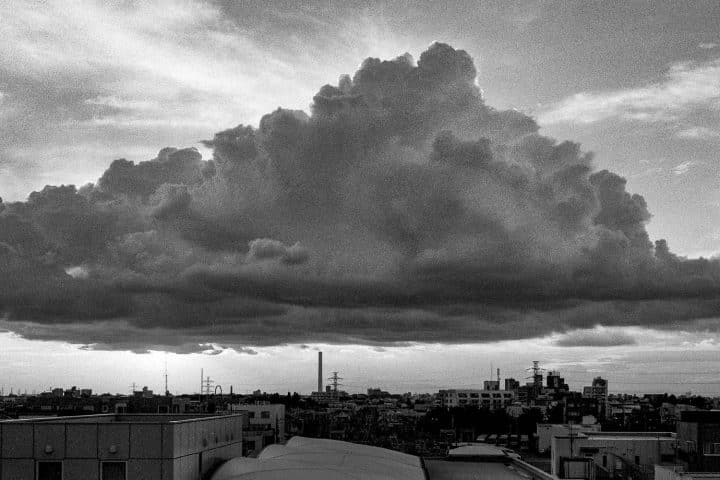 Conclusion
Kodak Double-X is a beautiful, classic film that is synonymous with some of the most venerated pictures in cinema history. It is indeed true that Double X isn't a technically impressive or forgiving film. But it doesn't need to be. There's already the likes of HP5 and what not for that.
Double-X's appeal comes on a more subtle, simpler level. For a lack of a better word, it has a "cinematic" look. To me, it's not as sleek and romantic as Ferrania P30 and kind of personifies the stereotypical differences between Italians and Americans. We're bold and grimy with a unique strong contrast ;) It is however not terribly forgiving and if you are careless, you could get frustrated with the results. But when exposed properly, it'll produce wonderfully rich blacks, making your shadows strong and your tones will fall off nicely. If you can get your hands on em, it's worth a shot (see what I did there?)
Your feedback and comments are as always welcome.
MN