Film News: The Intrepid Compact Enlarger
In case you missed it, Intrepid have been doing some very cool things with large format cameras. One of them being their latest project, the Intrepid Compact Enlarger. The smallest darkroom enlarger ever made and a very cool addition to any photographers darkroom.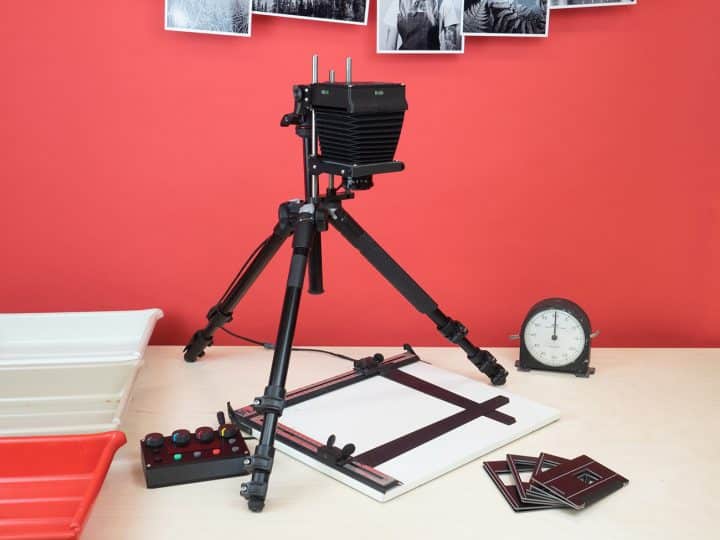 LED Technology
Using innovative new LED technology The Intrepid Enlarger is the smallest, most compact darkroom enlarger ever made. Designed to make prints from both colour and black & white film (from 35mm up to 6×9) all without the need for filters. It can even be used to make scans of your negatives using a digital camera/smart phone!
The ideal tool for any film shooter who is new to darkroom printing or those who are more experienced but don't have the space or budget for a dedicated home darkroom. While it may be the smallest enlarger ever to exist it has all the features of a traditional enlarger, just without being bulky, expensive or relying on out of date technology.
This Enlarger is able to be so small and portable because the team at Intrepid Camera have developed a new LED tech that allows you to control contrast, colour balance and exposure at the click of a button and without the need for separate filters.
This is the first step into other film formats for The Intrepid Camera Co., and their aim is to make darkroom printing much more accessible, regardless of space, budget or prior knowledge. Printing in the darkroom is one of the most fulfilling parts of the process of shooting film, but too many people these days miss out on this amazing experience because it just doesn't seem accessible.
Intrepid have been testing, designing and prototyping the Enlarger for over a year and have worked closely with established film photographers and those in the industry to ensure it meets the demands and needs of modern film shooters.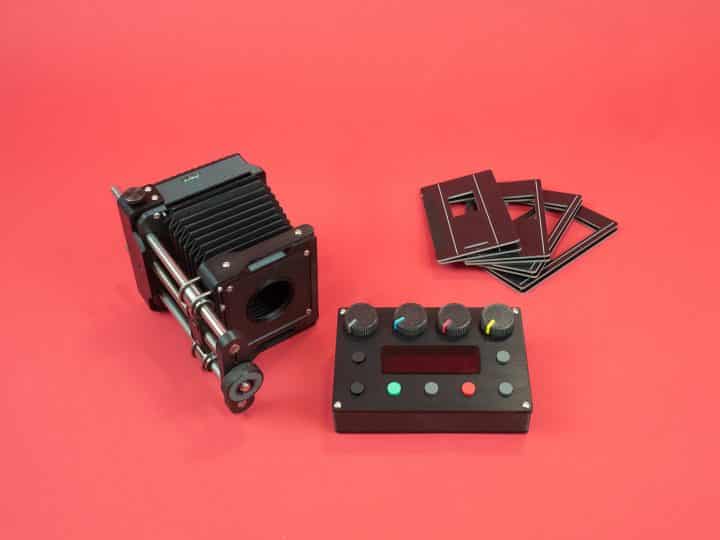 Intrepid have already fulfilled their Kickstarter campaign, but there are still rewards to be grabbed, so make sure you don't miss out.
You can read more about the the Enlarger works and what you can get by hitting their Kickstarter. Hit the link below.
Check out the Kickstarter here and show your support for this great product
I think this is a brilliant idea and a great way for people without a ton of space to start a home darkroom.
Space in Japan is an issue so having a compact setup is right up my alley. I quite fancy one of these myself.
JCH