Featured photographer, Peter Dench
I have been following the work of photographer Peter Dench for a while now. Peter is the man behind England Uncensored, a great photographic essay about the people of the UK. Fortunately for JCH Peter was able to give us a little interview, hope you like it.

Bio
Peter Dench – Made in England, 1972 – based in London.
Dench works primarily in the editorial, portraiture, video and advertising fields of image making. He is a keen and astute observer of human nature, and in particular some of the quirkier aspects of life. His distinctive, strong reportage style, predominantly in color, has guaranteed regular commissions from a range of respected national and international publications including, among others; STERN Magazine, TIME, New Yorker, Weekend Guardian, Telegraph Magazine, Newsweek, The New York Times, The Sunday Times Magazine, GEO, Men's Health, The National, GQ and Tatler.
Dench has achieved a World Press Photo Award in the People in the News Stories category and participated in the World Press Joop Swart Masterclass. Solo exhibitions include LoveUK in Cardiff, UK and England Uncensored at the 2011 Visa pour l'Image festival of photojournalism in France and the Periscopio festival, Spain. In 2010, Dench placed 2nd in Advertising at the Sony World Photography Awards.
Football's Hidden Story, a FIFA-sponsored project comprising 26 stories across 20 different countries documenting the positive impact that football has had at grass root level on individuals and communities across the planet, received six global accolades including a World in Focus, AOP Open and PDN Photo Annual Award.
Dench's first visual monograph, England Uncensored was published by Emphas.is in May 2012.
First of all, welcome to JCH, please tell us about yourself.
Thanks for having me featured. I was made in England in 1972 on the feast of Saint George, I share a birthday with William Shakespeare and am based in London. Professionally I work as a core group photographer at Reportage by Getty Images, am co-founder and co-creative director at White Cloth Gallery Leeds UK and contributing editor at film + photography magazine, Hungry Eye, where you can read all about my adventures in life in the often laugh-out-loud column, the Dench Diary.


You are the man behind England Uncensored, could you tell us about that?
Having worked on assignment on over 50 countries across the planet it is to England I consistently point my lens, it is my passion and my home and it's people the ones I want to understand most. England Uncensored is my homage to the nation that has shaped me, a 12 year photographic journey documenting this nations stoic, honourable, imbibing, caring, brash, eccentric and at times just plain bonkers citizens.


You work as a photojournalist, how has this shaped your personal work?
I don't necessarily see a difference between my photojournalism and personal work, over time they have shaped each other to a point where I'm lucky enough to shoot assignments that I would have funded myself. For example, a recent commission from the The New Yorker magazine sent me to do a reportage on British University students partying abroad, this was on my personal project 'to do' list.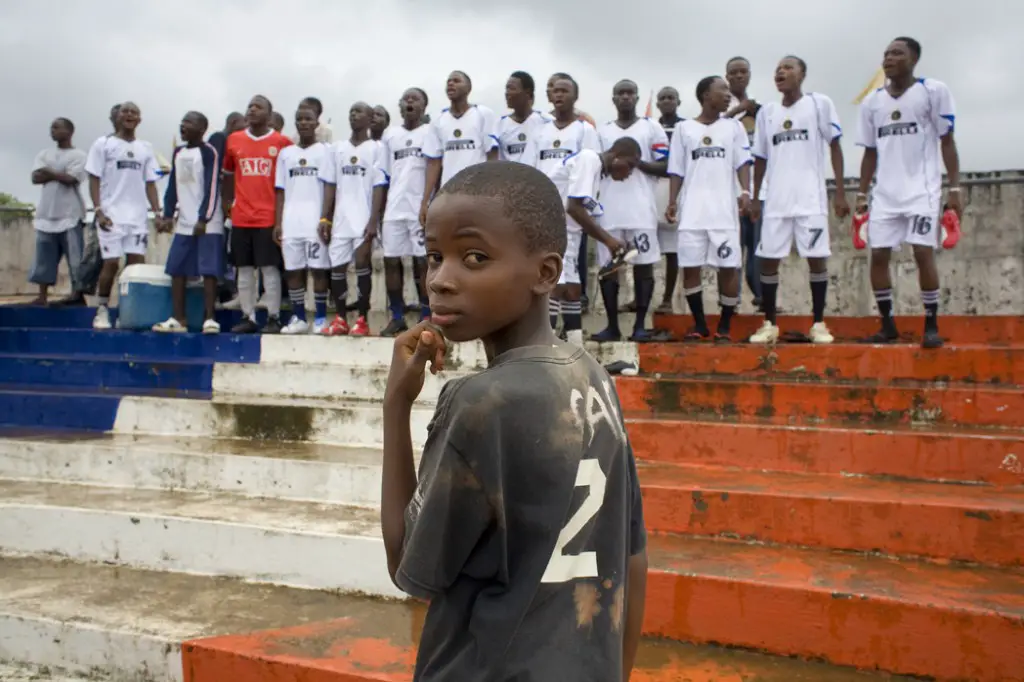 You achieved a World Press Photo Award, could you tell us about that?
In 2000 I joined an agency called IPG (Independent Photographers Group). IPG funded their photographers projects 50/50 and I was asked what I hoped to document. I suggested documenting the imbibing habits of the English in all its diversity which I did for about three years. Drinking of England, was first published across 11 pages in The Sunday Times magazine and subsequently picked up a World Press Photo award for the People in the News Stories category; it was the first time I entered. The award helped raise my profile significantly. Enthused by the projects success I started to look at other themes about the English; love, ethnicity, the weather, the food all of which amalgamated into England Uncensored.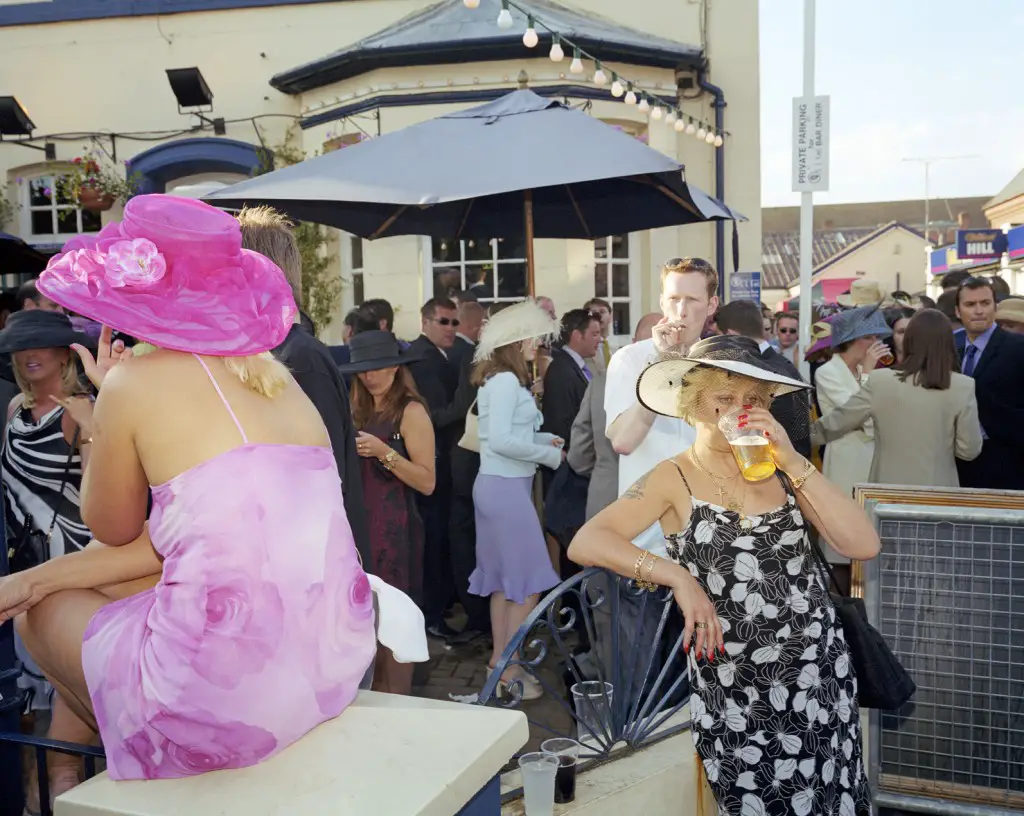 How would you describe your style of photography?
I would describe my photographic style as honest, saucy, ballsy and saturated.


How did you get started in photography? Was there a particular moment of inspiration?
As a boy my first passion was cricket but I could never quite get over the nerves of striding out to the crease to open the batting with the real possibility of unblinking and immediate failure. With a camera you can still be at the centre of an event but as a more anonymous presence, and you can fail later. I liked that concept and aged around 14 years old after a particularly catastrophic cricket innings, I exchanged my Gray-Nicolls cricket bat for a Pentax ME Super.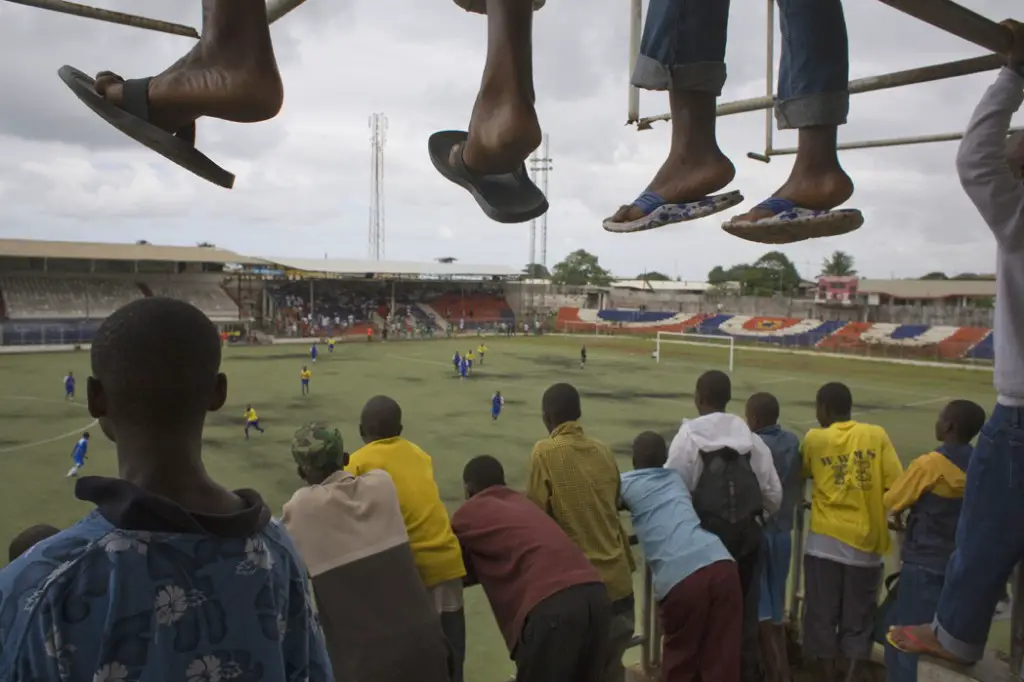 Do you have a method to your shooting, or do you prefer to be more organic?
My method is to have a good understanding or instinct for why I am going out to photograph and what I would like to photograph. It could be as ephemeral as a theme or more specific like an event but it's important for me to justify the cost and time away from home.


Are there any photographers that inspire you or influence your work?
As co-creative director at White Cloth Gallery Leeds UK, I come into contact with a huge amount of work through submissions and sourcing exhibitions, often from genres I wouldn't normally explore. At the moment I'm inspired by the working practice of Rokas Darulis, a young Lithuanian fashion photographer with a masterful and often delicate use of light. More traditionally, I frequently revisit the work of August Sander, Bill Owens, WeeGee and Tim Hetherington. I'm reminded from their work what is involved in producing a great and lasting visual legacy.
Where would you like to see your photography develop in the future?
I would like to romp forward with all aspects of stills and moving images and scatter the work across eclectic platforms from the more traditional gallery space and books to more consumable and accessible methods online.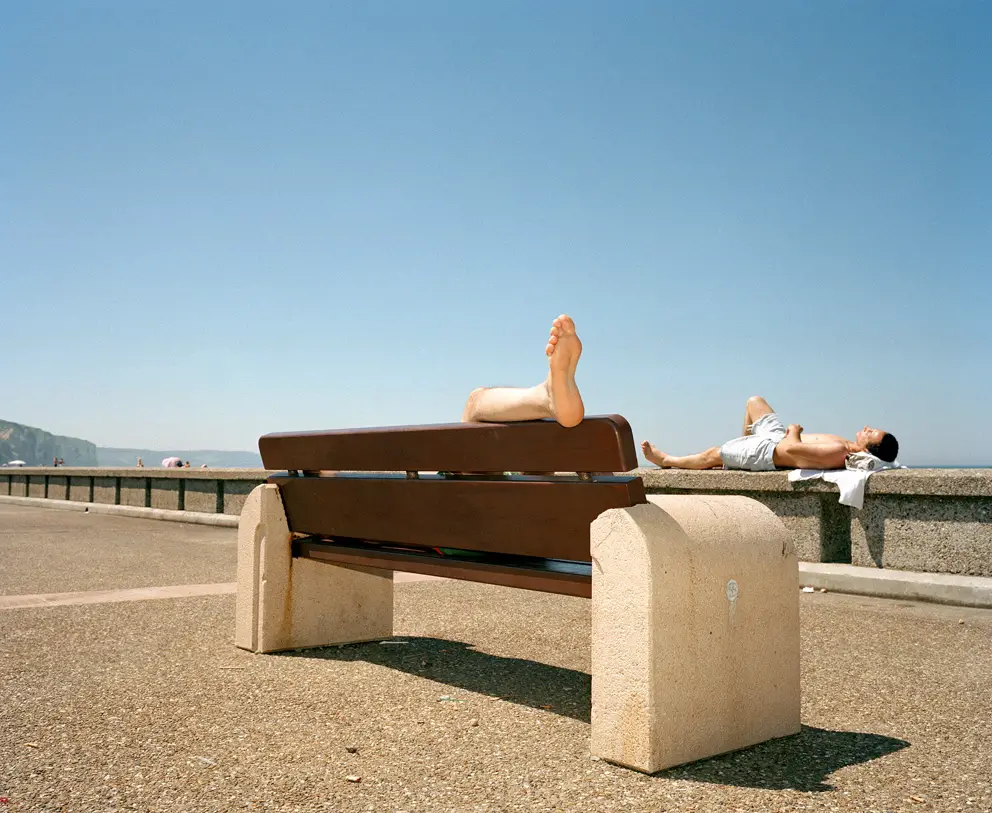 Do you have any upcoming projects that you would like to share with the readers of JCH?
I like to have three or four projects on the go at once of varying affordability from topping up the Oyster travel card to flying around the world. Current projects involve the London suburb of Southall, commuters, the Black Sea and the landlocked eastern European country of Belarus.
Camera info
For a decade I shot exclusively on medium format Mamiyas, the 6 and 67 eventually converting to digital and opting for Canon, today I shoot with the MKII with the primary lens 35mm.
Thanks for sharing your work, your thoughts and your pictures with us Peter. I love the England Uncensored project, it is a wonderful peek at the inner workings of British society. It reminds me so much of home. I am very much looking forward to seeing what comes next.
You can see more of Peter's work through the following links:
Website
Twitter
Getty
Please remember that the images are reproduced with the kind permission of Peter Dench and may not be used or reproduced without permission.