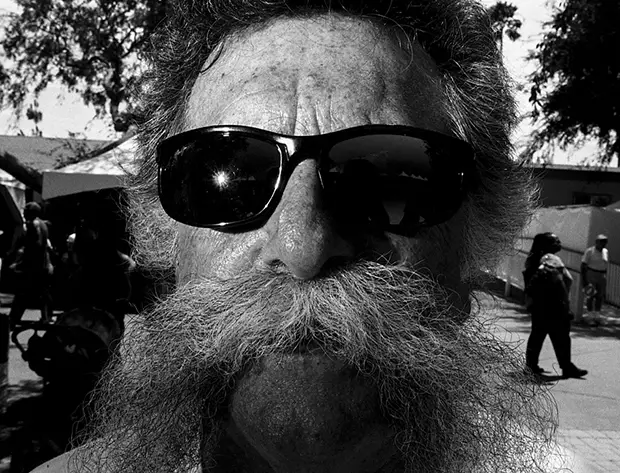 Featured Photographer – Ola Billmont
I discovered the work of Ola in the HCSP group on Flickr. I say discovered as it was a discovery for me, but for others Ola garners a lot of respect. And rightly so, his work is strong, humorous and visually arresting. I put some questions to Ola, I hope you enjoy them.

First of all, welcome to JCH, please tell us about yourself.
Thank you so much for having me. I'm living downtown Stockholm, Sweden. Throughout my whole working life I've been an entrepreneur and are currently running a company where we produce in-store marketing displays. It's very exciting as we right now are establishing us in the US.
I haven't been shooting a long time. Not that I haven't owned a camera but as an "dedicated" photographer I'm celebrating my second year this upcoming Christmas.
I prefer shooting when I travel and I try to travel as much as I can. I consider me being a curious person and when you go to new places what better way to document your curiosity with a camera are there?
I shoot 95% with analog cameras and I mix everything, 120 and 35 film, colour and black/white depending on what and where I'm shooting. I also develop all my film myself and scan them. When I sell photos I make darkroom copies of the BW film.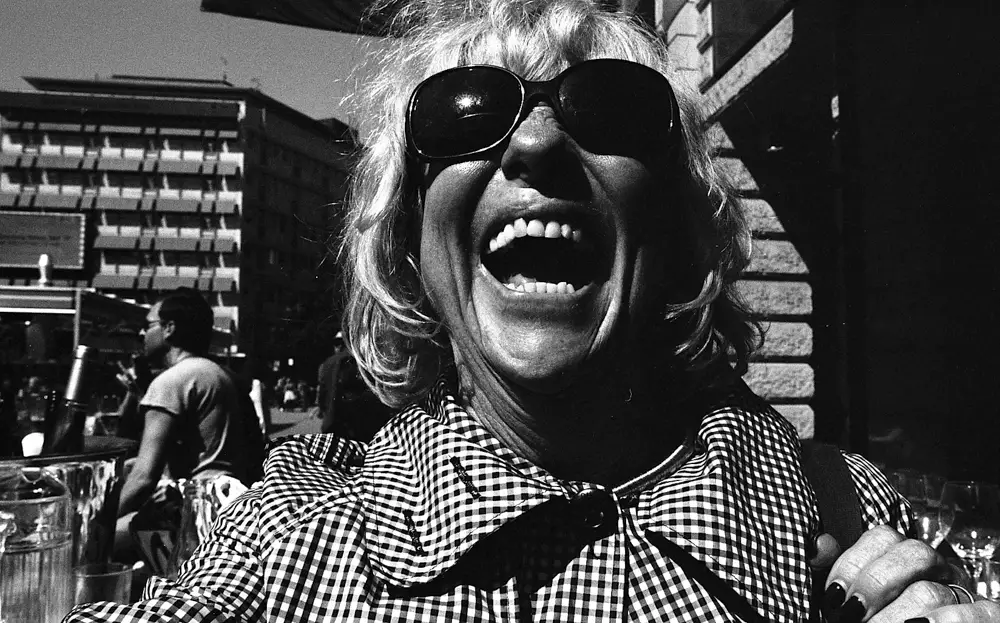 You seem to have an affinity for getting up close to your subjects. How do you engage them?
As I use an off camera flash I usually only get one chance, i.e. one shot so it has to be a certain surprise element in the engagement between me and the subject. I have to say I'm quite an outgoing person so I mostly interact after the shot is taken somehow and it always has a smile involved.
I always carry an envelope with ~12 pcs of 5×7" photos with so I can explain what I do if someone wonders and they do….:) I understand that it can be offensive to flash someone but at least I'm not hiding my actions. Compare that to shooting on a distance with a long lens.
I use a 28mm lens on all my cameras and I have a preset focus at 0.7-1.2 meter and as I use a flash I'm shooting at a high aperture, usually f11-f16.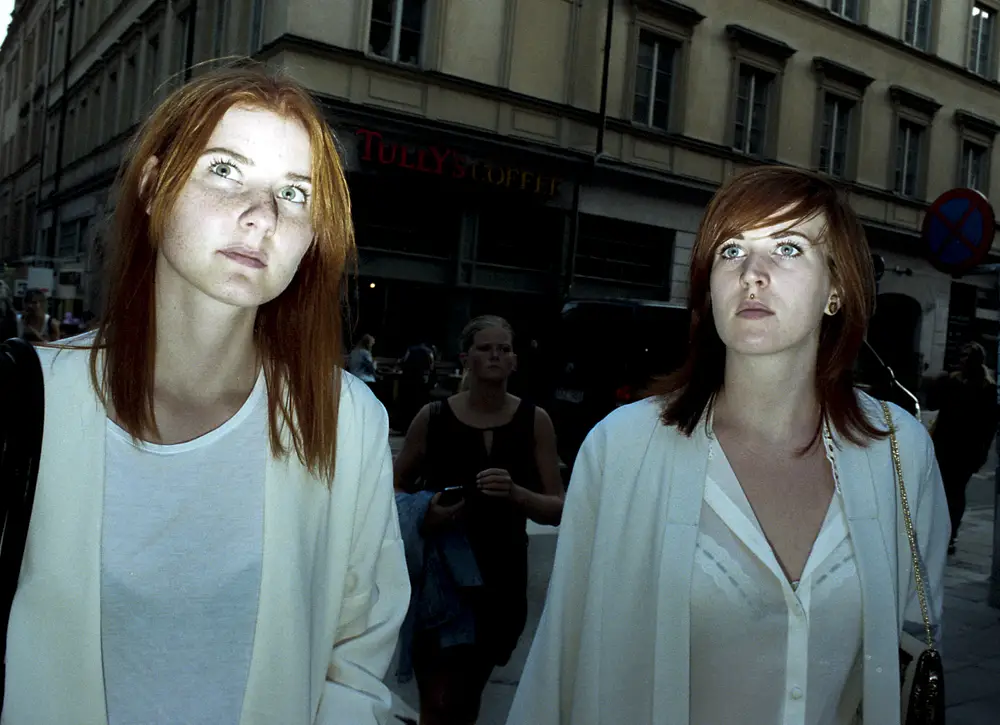 How would you describe your work now? Would you say it is a reflection of your character?
Yeah I think your are right on target there. Everything is so mainstream in the world these days. You'll find the same clothing stores all around the world and then of course people start looking the same. I love characters, people who dare to stand out both of how they look but also in regards of opinions.
As one of my personal goals is to shot more traditional portraiture I'm using the streets to capture people in their own habitat. Maybe Sweden is the center of we-all-look-the-same but when I as an example shoot in LA there are so many fantastic odd characters.
I notice you don't have a lot of pictures up on your flickr. Are you strict about your editing? Do you have criteria that you use to select images?
Yes I think I'am strict with what I'm posting. I got one profile for color (link) and one for BW (link) that I edit once in a while. I stopped posting to groups a few months back but I did HCSP for while with some success but stopped that to so now Flickr has become like a portfolio so the photos you'll see has to stick together.
I started Tumblr (link) a while ago and I love it as I can post small groups of photos that belong together somehow.
Early 2014 I'm launching a real portfolio website that I will use to market myself. I do get assignments now but I will try to get more where they want what I do, weird photos with a flash.
What is the biggest challenge you currently face with your photography?
The last few months I've haven't been shooting a lot. A few portraits and some assignments but very little in the streets. Some would think that to be something negative but somehow it has felt natural.But I'm looking forward shooting in LA for three weeks over the upcoming holidays.But my challenge right now is to get in line with a couple of projects.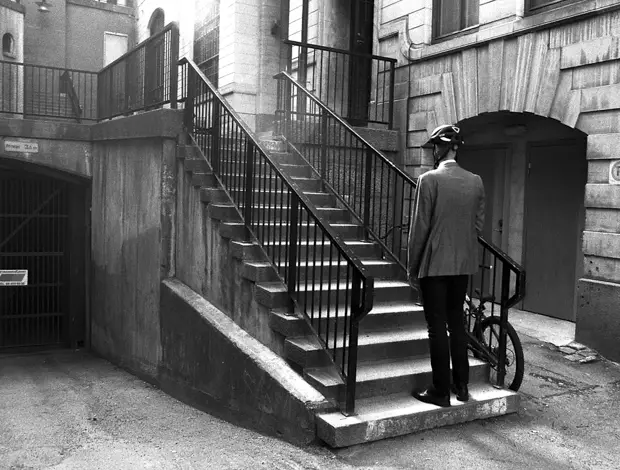 Where would you like to see your photography develop in the future?
More focus on projects/series. But thoses you are always doing sort of without knowing you are until you find a number of photos sticking together.
I would love to get material for a solo book within the next year. I am doing a book now with six other Swedish photographers that will be released early next year.
Do you have any upcoming projects or new pieces that you would like to share with the readers of JCH?
Well that's what's on the agenda right now. I've got a few series going and one new that i will start on my next trip to LA.
One example is extreme close-up portraits of strangers with some characters. I call it "0.3" as that's is the longest distance the shot is taken (in meters). I take those shots with black & white film, a Nikon FM3A with a 28mm lens with a handheld flash.
The new project have I named "California X-mas". I want to document the contrast you find where Christmas is celebrated without a trace of natural winter. So my goal is to mix sceneries, portraits and regular street photography. I will shoot it with both a medium and large format cameras in colour (Portra 160).
Which photographers have had the biggest influence on you and your work?
I have a tendency to like photographers that shoot differently than me or rather then I'm able to. Take Blake Andrews who I've had the pleasure to meet and shot with. He find stuff that I would never find, my mind doesn't work like that. He's a great photographer.
And I really like Gregory Crewdson and Jeff Wall with their arranged photos with amazing light settings.
Another photographer is Ray K Metzker who is a master of patterns and is almost a graphic artist.
But I have to say when Mark Cohen's book "Grim street" came into my possession…damn that was amazing. And I could see what he does in quite a few of my own photos .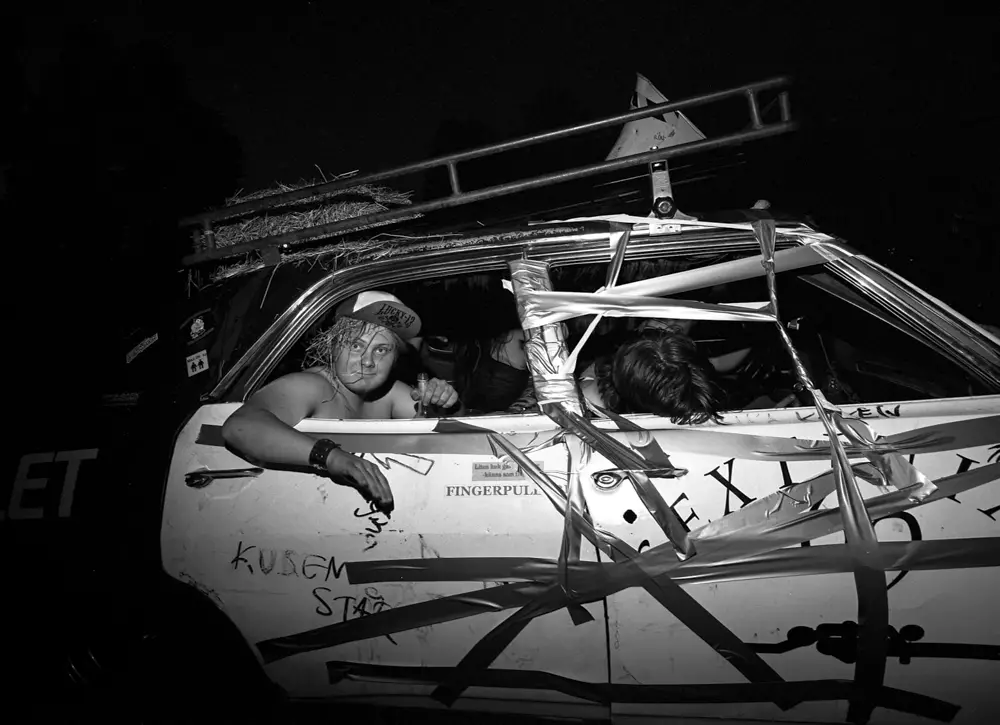 Any other words for the readers?
Don't be afraid of experimenting, mix it up. If you are to focused on one thing it can restrain you from getting what you want.
Flickr color http://www.flickr.com/photos/anotherswede/
Flickr BW http://www.flickr.com/photos/aboutsweden/
Tumblr http://aboutsweden.tumblr.com/
Website: www.olabillmont.com
A big thank you to Ola for being part of JCH and sharing his work with us. I see many photographers trying to get close, but not quite getting there, yet Ola makes it look totally natural. I love the interaction and the ebullience of the characters in the images. Really great work and I am very much looking forward to see what comes in the future.
Check out the links and please make sure you come and comment.
Thanks
JCH