Featured Photographer, Jamie Furlong
Jamie Furlong's photography appealed to me because of its no-holds barred, in your face style. He also has a creative use of flash that gives an almost ghostly effect to his images. Come and learn a bit more about this photographers interesting lifestyle and photography.

Jamie's Bio
A traveller who lives on a sail boat, currently in the Indian Ocean. Traditionally a travel  photographer who has turned his energy to street. Assisted in setting up the Urban Picnic Street Photography Awards. Commended in the Sony World Photography Awards, and runner up in other annual awards like Wanderlust and Guardian Photographer of the Year award. Still does commissioned work for sailing publications. Used to shoot a full frame Canon but found lugging heavy gear problematic and didn't suit street, so went micro four thirds and now shoots with an Olympus OM-D and a range of primes.
First of all, welcome to JCH, please tell us about yourself.
Thanks for inviting me along, Bellamy. I'm an Essex boy who lives a rather peculiar life aboard a sail boat with my travel-writing wife, Liz. We're slowly working our way around the world in a confused zig-zag, taking in countries as they suit us. This lifestyle offered me the opportunity to fully embrace travel photography but street is where it's at for me now. I was involved in setting up the Urban Picnic Street Photography project with Rob Hill, a friend from my home town who I've collaborated with on a few projects in the past.
I was an avid film shooter in the 80s but in my confused teenage years was convinced I was going to be a high-flier. I went to Manchester to study Business but spent most of it raving. I did eventually set up a business but ducked out to pursue this alternative way of living. I was never a team player so the maverick in me found has comfort in this solitary lifestyle.
I know that you do commissioned work, but I would like to ask you about your personal work. What would you consider your style to be?
Gun-in-your-face.
You like to get up close and personal and creating effect with flash. How did you come to this method? Was it a conscious development?
I lived in India for three years and did the whole Indian travel photography thing. You know, cute kids, old ladies, colourful buildings etc, but I grew tired of it and realised I was doing nothing new. Let's face it, Steve McCurry is untouchable. At the same time I was being photographed as frequently by local tourists as I was photographing them, and I was starting to get a bit tired of that too. I couldn't walk down the street without someone insisting on taking my picture (the irony). My style is a reaction to these two things: I love taking portraits but I wanted to move on from the clichés, so I started taking pop-shots of locals before they could take pictures of me. It became a little game I'd play but it turned into something more. It's definitely gun-in-your-face and the stroboscopic element gives the sinister feel to the pictures, but the image I end up with is rarely the person's reaction to having their picture taken. It normally ends with a nod, a smile and sometimes a chat.
What is the biggest challenge you currently face with your photography?
Right now I'm based in the Maldives, and then I'll be sailing towards Chagos where the British government forcibly removed the indigenous population, leaving behind empty buildings and graveyards. In the 2,000-odd miles of islands I'm travelling through there are just 300,000 people, and they all live on little palm-fringed atolls. It's idyllic but it offers little in the way of street photography. Back home I could walk out the door and start shooting; here I have to get off my anchored boat, load my gear into the dinghy, motor ashore, find somewhere to tie-up, and then find a location where there are enough people to offer photographic opportunities, which is nigh on impossible. Last week I returned to find my dinghy completely submerged by breaking waves, so a day of photography became a day of stripping down engines. I often find myself having to put the camera down to pick up a spanner in order to take on a job I really dislike. The liveaboard lifestyle is wonderful for all the obvious reasons, but it is a commitment and a compromise.
There is a macabre kind of humour in your images. Is this in some way reflective of your personality?
I've never thought of it like that but I do find odd facial expressions hilarious. I'm a compassionate person but there is a dark side that occasionally gets the better of me. I'm one of those people who laughs when someone falls over.
Where would you like to see your photography develop in the future?
Good question. When I first started shooting street I only ever shot in colour, but in the last year I've been shooting almost solely black and white. Now I'm back to colour. I worry that this is a reflection of me having not yet found my own style. Of course I'd like my images to be unique enough that they are instantly recognisable as mine and mine alone, but for the moment I'm just concentrating on building a portfolio of street portraits from every country I visit. I'd like to be able to look back in twenty years and have one or two really good images from each country that take me back to a particular moment in time. I'd love to shoot more film too (I have a few cheap rangefinders) but that's just not possible with my lifestyle.
Do you have any upcoming projects or new pieces that you would like to share with the readers of JCH?
I don't have many new pieces right now. Every time I go ashore I take my camera, but return with oil filters, engine impellers or cans of fuel. Currently maintenance of our boat is eating into potential photography time because we have a very big trip ahead of us. The good news is that I've just started work on a new project with Francesca Fascione, a fantastic up-and-coming street photographer we discovered through UPSP. She decided on the theme 'minimal', which could be great for me, what with there being a lack of people here! Seriously though, I'm going to find this one tough because minimal is not a style I practice. I've taken this on as a way to push myself in directions I wouldn't normally go in. Working with Francesca on this is an honour too, I love her stuff. I've taken the term 'minimal' to apply to a minimal amount of colours in each picture, trying to use just one prime colour only.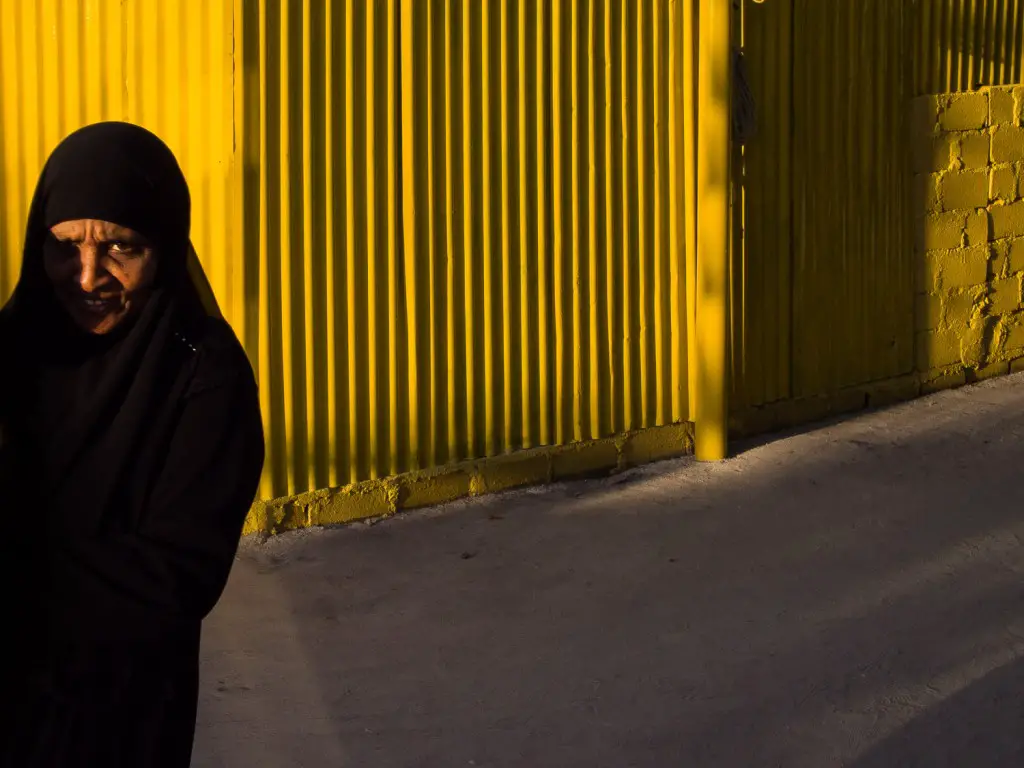 Any other words for the readers?
In terms of technical advice for those starting out I'd say 'go manual'; experiment with the extremities of your camera settings (high ISO vs low ISO, fast shutter vs second-sync flash etc). Buy a cheap range-finder. Study the masters, subscribe to the photography websites, absorb, but all the while work on developing your own style. In your interview with David Solomons he mentioned the importance of working on themes and projects, which helps focus your photography. Sage advice. Also, don't be a slave to Facebook 'likes'. In this sense the internet can be a dangerous place for photographers: it's easy to fall into the trap of posting up the cliches in order to get the 'likes'. It feels great but this does little for developing and exploring your own style. And if you haven't found your own style, just keep shooting. It'll come.
Links
www.jamiefurlongphotography.com
www.flickr.com/photos/jamiefurlong
www.followtheboat.com
https://www.facebook.com/jamiefurlongphotography
https://www.facebook.com/urbanpicnicstreetphotography
Many thanks to Jamie for agreeing to the feature and for sharing his work with us. The facial expressions and ghostly images bring a ghoulish effect to some of the images. It is almost like we are getting to see the inside of the subjects soul.
Please check out Jamie's links and make sure you come and comment.
Please remember that the images are reproduced with the kind permission of Jamie Furlong and may not be used or reproduced without permission