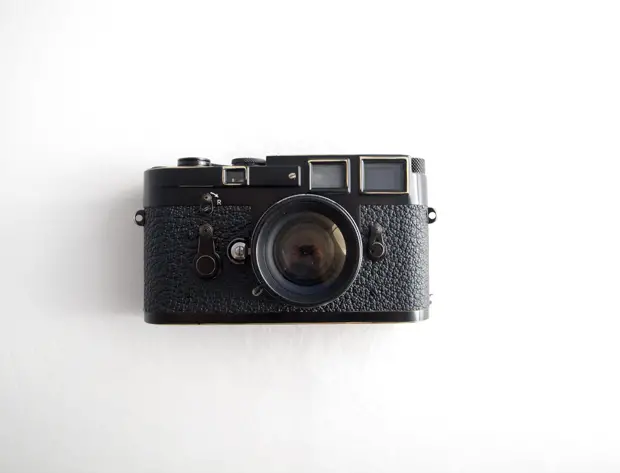 Camera Repainting and Modification
A while ago I made a post about the great Kanto camera, and some of the services they offer. Well, I liked their service so much and I was so impressed with what they had on offer I decided to get something done for myself. A little reward for all of the work I have done recently (I swear, I live and breathe this site).

I use Kanto as my go-to for lens repairs now, as they are the only people that I have been able to trust to completely turn a lens around. I have handed them lenses full of haze, or completely seized up, which other repairmen have confidently claimed as unrepairable, and they have returned them to me looking as if they have just come from the factory. The level of workmanship is extremely high, and the staff constantly communicate with you (in Japanese) as to the status of your work and if you need any changes etc. This is Japanese service at its very finest and it is this kind of service that I base my service on.
I was aware that Kanto did repainting on cameras, as I showed some in the last piece, but I wasn't really sure of just how good they are, so I decided to put them to the test. Last year I picked up a beater of an M3 at a show for 60,000 yen. It was a real pig too. The body was pretty shabby, but no major dents. The vulcanite was peeling off in a number of places. The shutter curtain was really about to die and it felt like you were running it through grit every time you wound it on. But it worked and I knew that somewhere along the line there were big things planned for this M3.
And this is what the camera became. A stunning black paint version M3, single stroke, 1 million plus serial made in 1961, close enough to the real thing, but far enough that it cannot be sold as a fake. Not to shabby for a 52 year old camera. And as you can see it is 'brassed'.
Now before you all get on your soapboxes and call me a cop out or a cheat for getting the camera brassed for me, there is a method behind my madness. I know that getting the camera pre-brassed is cheating. I know that a real camera gets brassed over the course of several years, but I really wanted to see what Kanto could do and how far I could push their capabilities. This camera is going to be used (a lot), but it is also a show piece camera for the site. I have my MP-6 to get all brassed up over time, and that is coming along very nicely thanks for asking.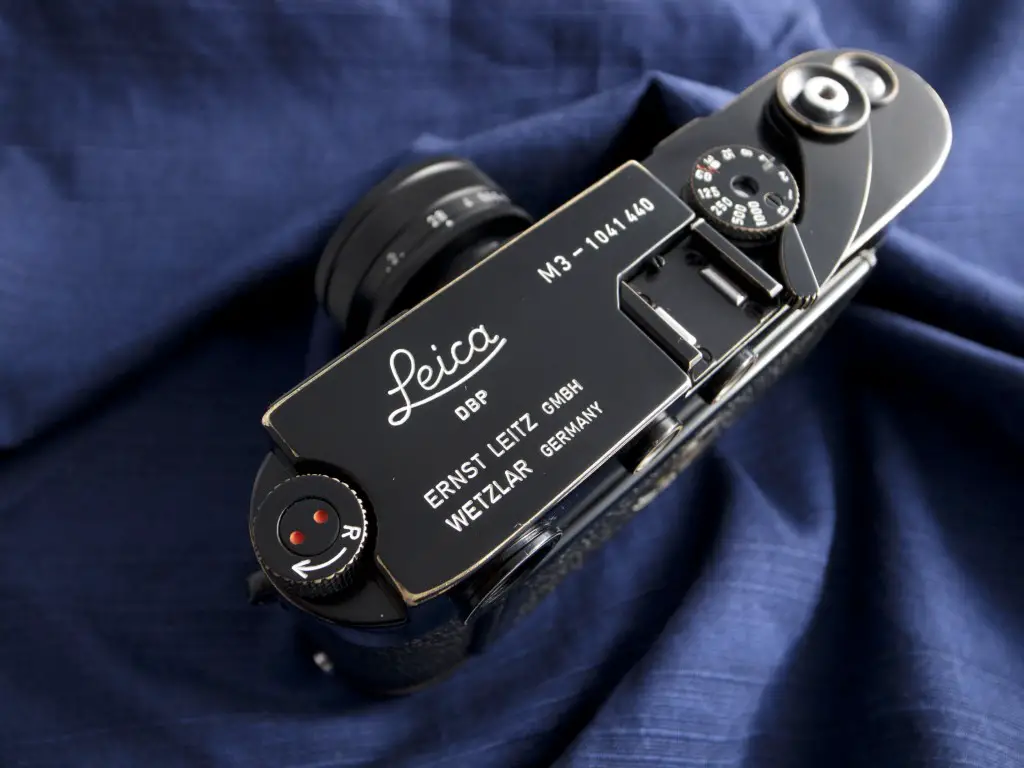 The whole process starts with you bringing the camera to them and sitting down with them for a consultation. I knew I wanted black paint, but I had no idea that they would offer me so many different options. Matte black? Gloss black? Something in between? Vintage look? Brand new look? The options it seems are endless.
I have a bit of a thing for those classic brassed up cameras and I decided to ask them what they could do on this front. They told me that it would not be a problem at all. And as you can see from the pictures they were not wrong. They have brassed the camera up gently, without it being over the top or too brash.
The paint itself is even and without any pitting or marks. It has an excellent finish because the camera has been completely stripped, cleaned, had the chrome removed and then painted. And after all this the paint is baked on. And then it is ready to be remade.
But they didn't just repaint the camera, part of the deal is that if you re-paint a camera with them you have the camera CLA'd at the same time. Some might say that this is not really necessary or just a way to get more money out of you, but I disagree. If you have just had your dream camera made for you, you really want it to work too. And this is a fine CLA. They even replaced the knackered shutter curtain, so I know that this camera is good for a nice long time. And one of the nice things for all of you purists out there, Kanto is still recognized by Leica as an official repair vendor, with engineers that have been the Germany for training, which means that your camera comes with that all important L seal when you get it back.
If your camera is not a Leica though, no matter, they have a team of highly trained engineers who can repair just about anything. Even some things that you thought might not be possible. And it is not just Leica cameras that they re-paint. I have seen custom Hasselblads, Nikons, Olympus Pens and many more.
When I get personal work done to my cameras, I really want to feel like I am getting the best, and I don't skimp. For me the devil is in the details. I asked them if it would be possible to have a black counter on the camera and they said they would see what they could do. Well, colour me happy, as they did it and they did it beautifully. It really sets this camera apart as something totally custom.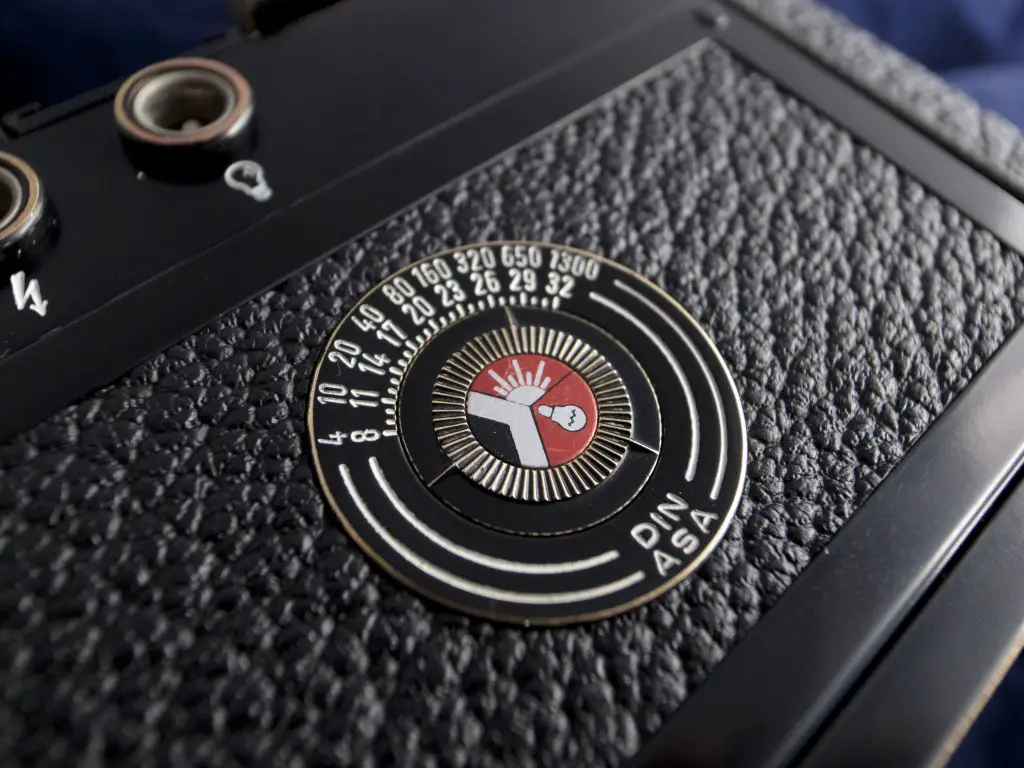 Another option you are offered is which colour you would like to have the type filled in. I decided to keep with the original white. Now I have seen some other re-paints and the white looks Hollywood teeth bright, and completely out of place on the camera. But Kanto have been thoughtful enough to give it a slight offwhite to give the impression of aging. They also offer several options on the vulcanite (leather). You can go for the originals, like I have, or you can opt for something a bit wilder. I stuck with a replacement M3 leatherette (of which there were 4 subtly different options), but I saw from the swatches that you could go for genuine alligator, ostrich, snakeskin, and lizard too. It really depends on how far you want to push the envelope. Talk about custom cameras, these are another level.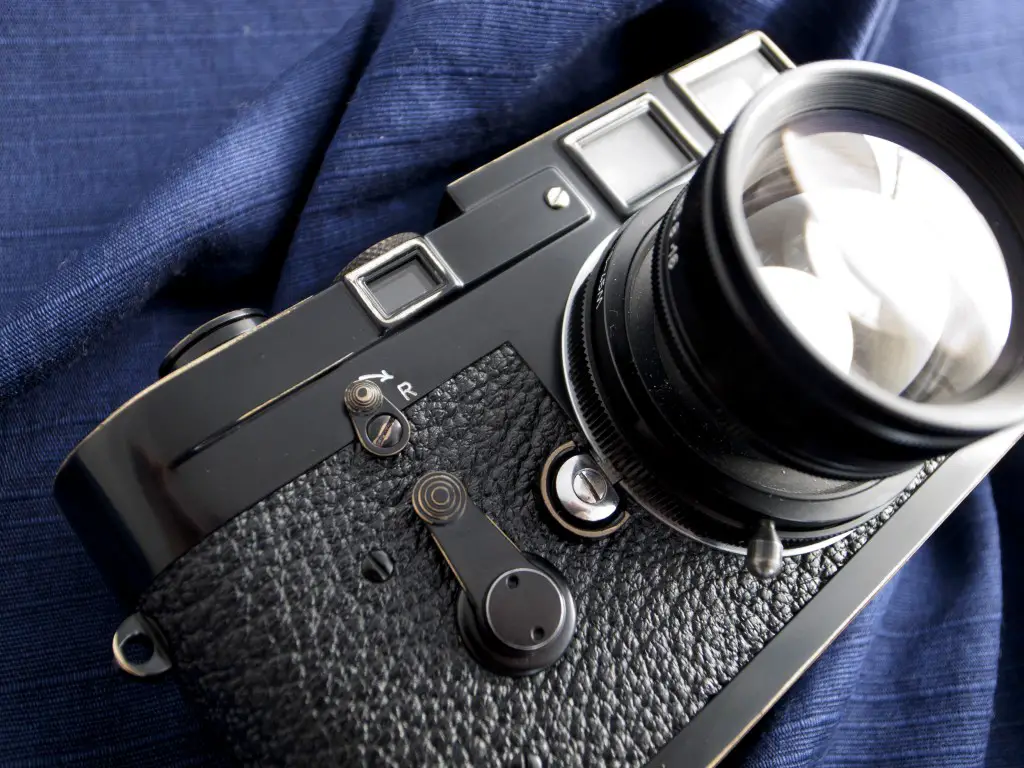 But another level does not come cheap. I am not going to put prices on here, if you want to find out prices drop me a line and I can give you some ideas. It does not come fast either, I had to wait over 3 months for my camera to arrive, but when it did I was completely floored by the quality.
To have this sort of craftsmanship done is expensive, and you really do get what you pay for. A completely custom modified camera, exact to your specifications, done with thought and care by people who are really passionate about what they do.
If you want to get your dream camera made for you, contact me and we can make it happen.
Thanks
Japancamerahunter