Camera Geekery: Modern Military Repainted Cameras
As I am sure many of you know by now, I work very closely with my clients to bring them some truly amazing and very personal cameras. There are a lot that come through, but some stand out more than others. And recently there have been some truly outstanding custom cameras that we have worked on, so I thought I would share them with you.
Pearskin Military Drab Leica M2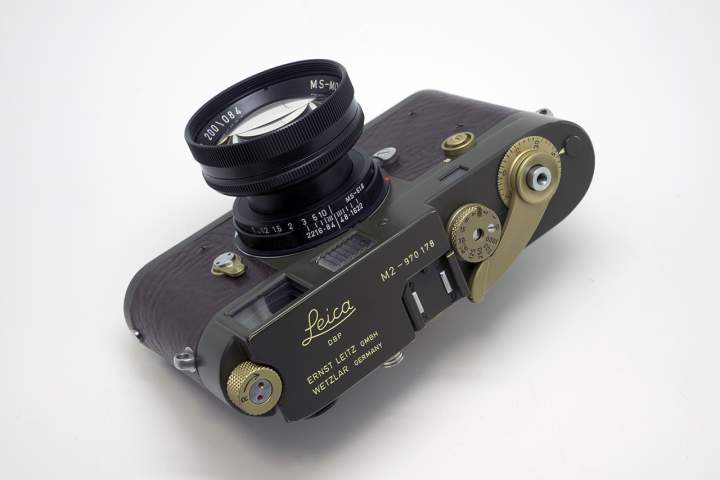 When my customer contacted me about getting a camera done, he had a rough idea of what he wanted, but was not completely sure. It had to be a military green, and the fittings needed to be brass if possible. but that was it. We worked together to see what options were available, and in the end settled for a dark green off matte finish, with pearskin fittings. The pearskin is the original colour of the fittings when the chrome has been removed. These will darken over time as oxidisation takes place.
The guttapercha was replaced with a dark brown leather, to complement the green and give it a really classy 'officers' look.
This is a stunner of a camera and one of my personal favourites. If I was to have another camera done it would be like this. Simply beautiful.
Desert Fox Leica M3 Betriebsk
Now this is something special. It is not often you see a Betriebsk M3, and even less often that you see one customised. Now I know I am going to come under fire from some circles for the customisation of such an unusual model, but I am happy we did this work. It is not an ultra rare camera, and it is the customers choice as to what they want done (obviously if it was snot green or Hello Kitty pink I might raise some objections).
The owner of this camera gave me a blank slate and asked me to come up with something different. So I suggested a 'Desert Fox' sand camo paint with white infills and black fittings. We did a couple of paint samples and the customer was happy as it reminded him of the military wear his father had in his office.
This camera really jumps out at you and demands your attention. A stunning look for a genuine classic.
Dark Knight Canon IV Sb
This is a classy looking camera in chrome. But giving it a matte black paint job has turned this one into a stealthy beast of a camera. With the matching winder this one looks the business. Another personal favourite.
Modern Classic Leica M2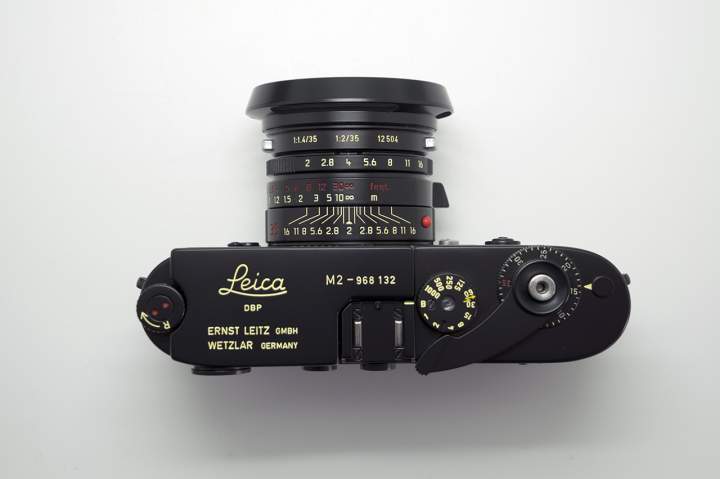 This one was special. The customer had very specific requests of what he wanted. The off matte paint, the aged script and the red highlights. But he also wanted a bit of a modern twist, which came in the form of the 35mm Summicron ASPH. We matched the paint to the body of the camera to make the ultimate modern classic. We even matched to paint on the hood too. How cool is that?
And before some of you start saying "but JCH, these are just fancy custom whotsits and nobody will actually use them",  I can assure you they are not. I have close communication with all my clients and I can tell you that they are all being used as shooter cameras, much to their owners joy.
If you would like to get a camera like this (or something even wilder) made for you then contact me and we can make it happen.
Please understand that not all cameras can be repainted due to the materials used to manufacture the camera. If in doubt, please ask.
I love your feedback. I want to hear what you think. What would you want done? What should I do next? Comment below.
Thanks
JCH