Camera Geekery: My favourite finds Pt. 4
Over the years I have found some pretty amazing cameras and lenses in the course of doing this job. Sometimes people ask me if I ever get bored of it and the answer is an emphatic "No!"
I have not done one of these for ages, but I thought it might be nice to share with everyone some of the gems that I have found for my clients over the last few years. Now these are the items I can show you, there are some even crazier pieces, but I am not at liberty to say what they are as client confidentiality prevents me.
I hope you enjoy these as much as It do. If you are ever looking for something you can always drop me a line. And it doesn't have to be something bonkers, I can find lovely regular gear too.
The Royal Blue Trio
These all came as part of a set. The owner had spend several years putting the collection together and once he had completed it he felt that it should go to a new home. Which it did, as the complete set. You can read more about it here.
The set comprised of the Hasselblad 503CX Golden blue, which was made as a 50th year anniversary model with 24 karat gold plate, blue leather and a fancy box.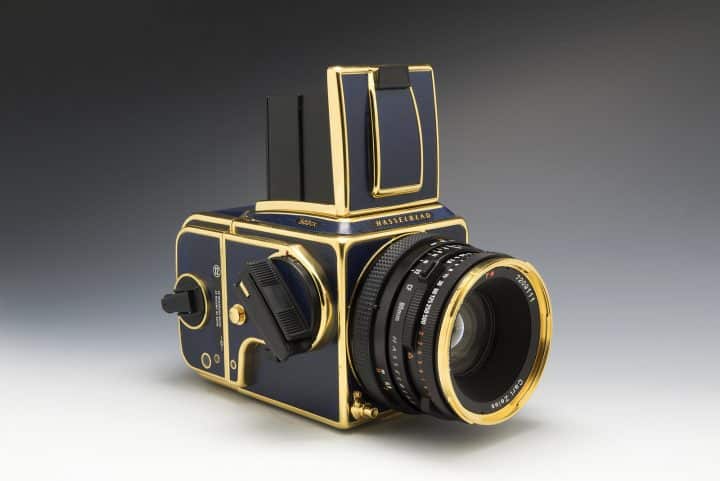 The Rolleiflex 2.8GX Urushi. This was another limited edition camera, of only 150 units. This camera has urushi paint on the body and brown lizardskin for the leather. It is certainly striking.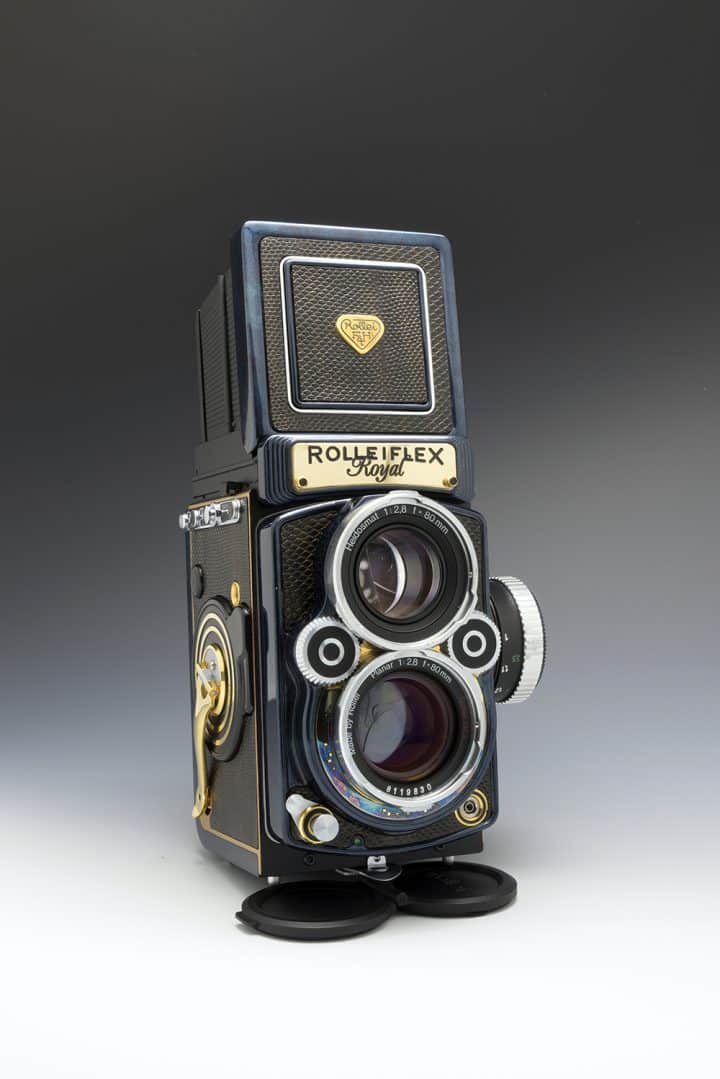 And the final camera in the set is the Rollei 35 Urushi. This is a hand lacquered camera with a striking blue, countered by the 24 karat gold. Not for the faint of heart that is for sure. Supposedly 1000 of these were made, but as they are hand painted each one is completely unique.
The Leica M2 Takahashi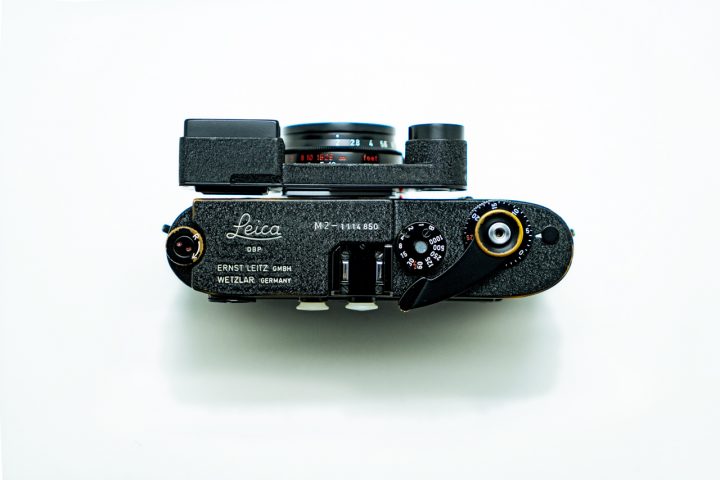 Now before you all get your knickers in a twist, I know that the lens that is on the camera in the picture is not really correct. But, it has matching paint, so I thought it would make a good picture. Anyway, this is the Takahashi M2. Takahashi was a legendary camera painter back in the 70's and 80's. And this is one stunning example of his handiwork.
Takahashi created a painting style that he called 'jewelleryware' as it caught the light in the same way as  a precious stone. I have only seen two of his creations in all the years I have been doing this and Sometimes I wish I kept them. You can read more about Takahashi here.
The Fujinon 5cm 1.2 S mount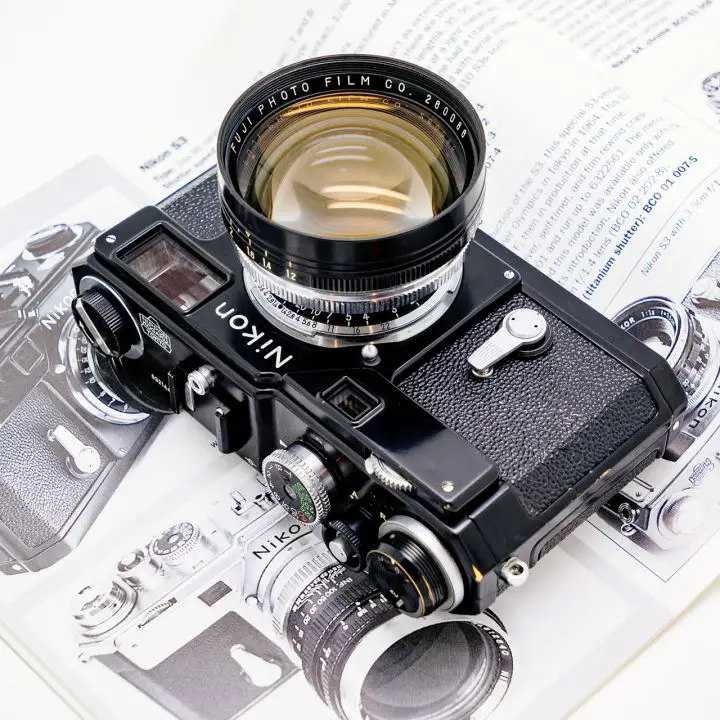 This is something really special. There are plenty of Fujinon 5cm 1.2 lenses about, but all of them are leica screw mount. Apart from this one. This is an original S mount Fujinon 5cm f1.2, which is basically unheard of. This lens was a prototype made by Fujinon when they were exploring the possibility of making the lenses in S mount. But the idea was shelved and supposedly only 8-12 lenses exist. You can read more about this lens here.
The Flynn Leica M2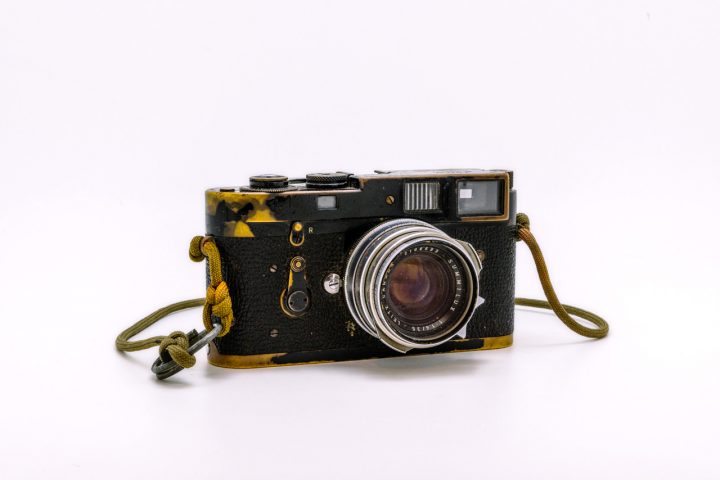 This is probably the most famous camera that I found. And it was a true honour to have been involved with bringing this camera to the public eye. It is a bittersweet one for me though as after I passed it on it was immediately put on auction (against my wishes) and now it has disappeared again. I hope we get to hear the full story of the Flynn one day.
Zeiss Hologon 15mm f8 M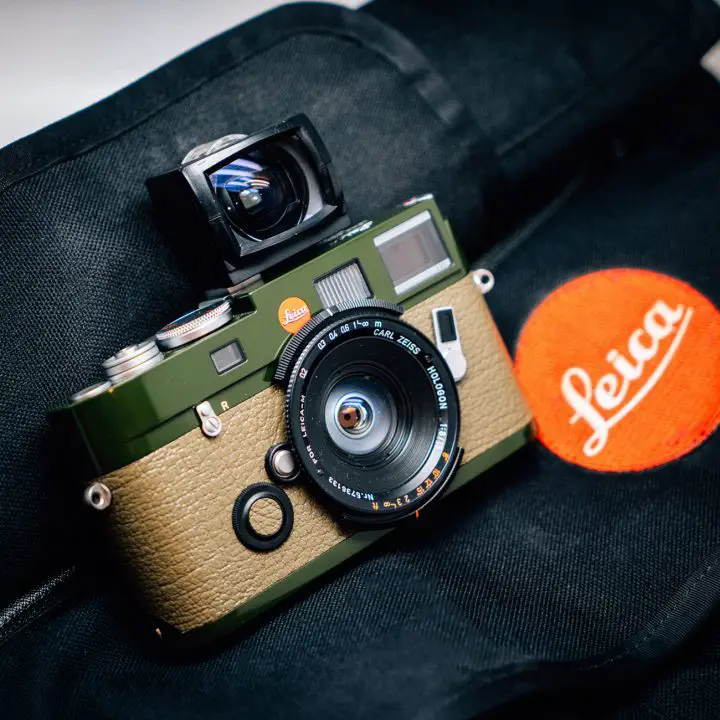 This lens is absolutely insane. A superwide lens that was never intended for the Leica cameras, but thanks to a deal between Zeiss and Leica this lens was made into an M mount lens. And it looks soooo good on the Leica M6 TTL Safari edition camera. You can read more about this lens here.
Mamiya 645 Pro Colour series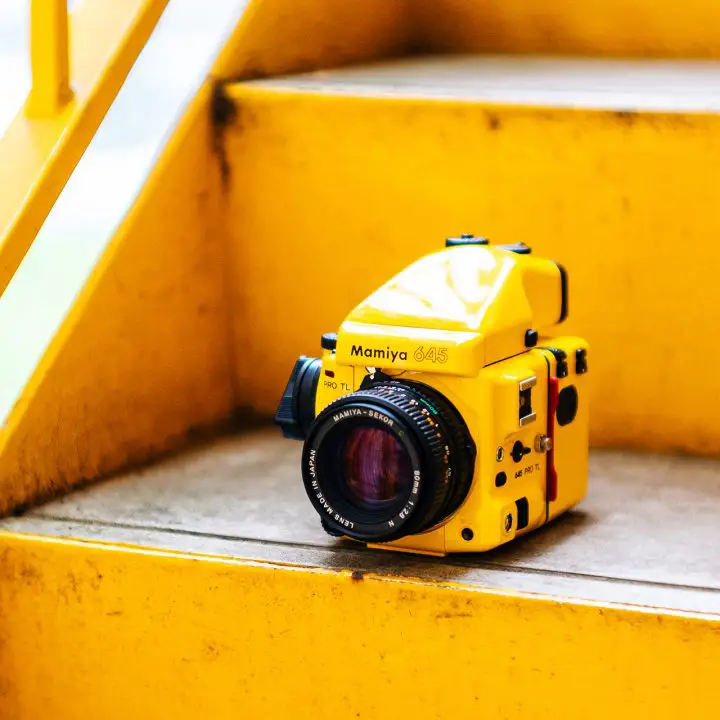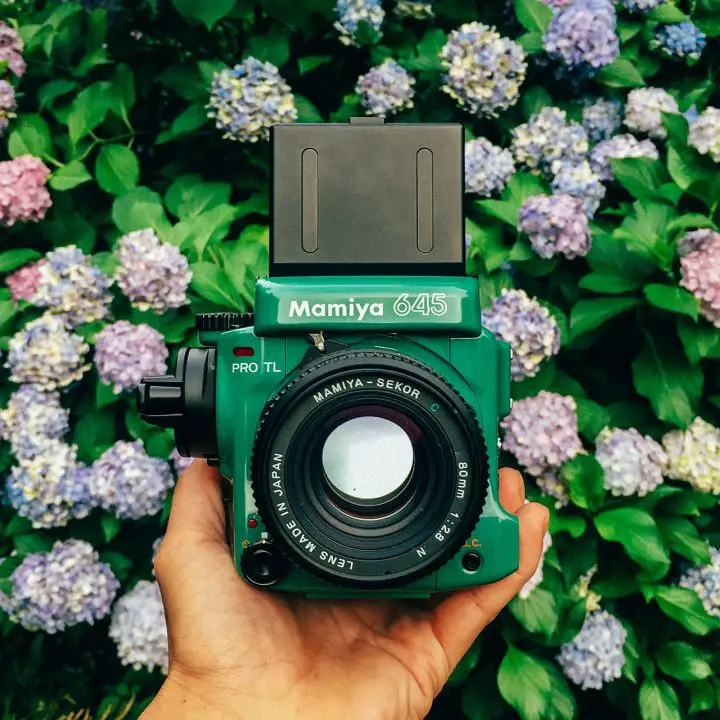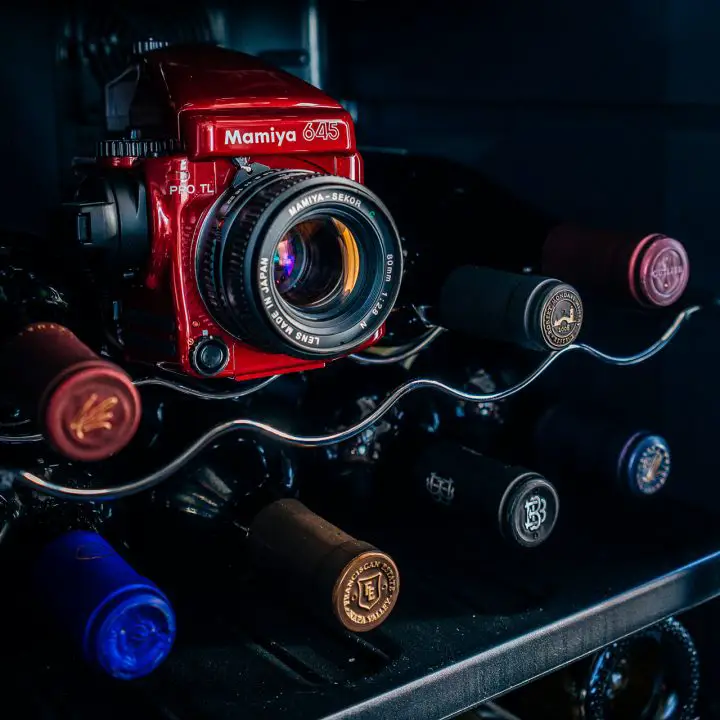 Back in the day when companies like Mamiya were still selling loads of cameras and were flush with cash they got kind of adventurous. How this got approved in a stifling Japanese company is beyond me, but I am sure glad they did get approved.
This is not the complete set though, I only managed to find yellow, green, red and white cameras. The sky blue, fire engine red, silver and jet black cameras still evade me…
Nikon S2E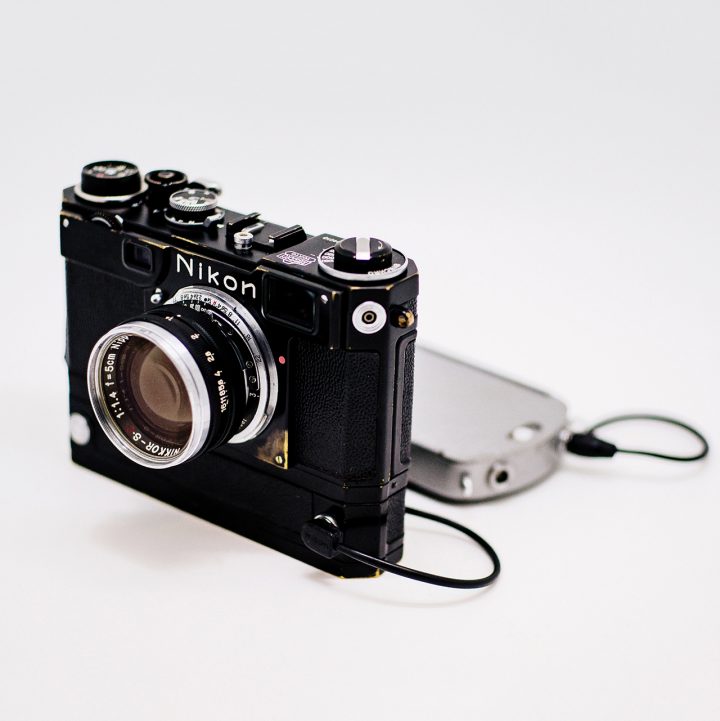 This is the extremely rare Nikon S2E, the only of the S2 cameras that can be used with the motor drive kit. It was a stroke of sheer luck that helped me to find this one. Especially as it came with the matching boxes. A time capsule for sure.
The Leica MP Stack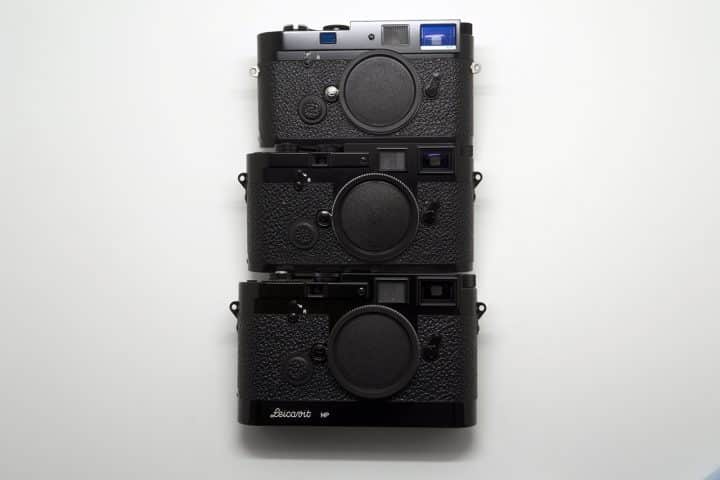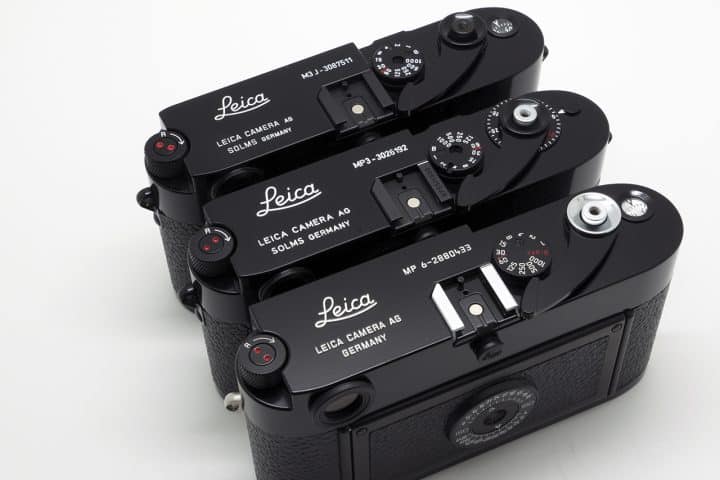 This was a case of serendipity. I had a customer looking for a Leica MP-3, another looking for an MP-6 and another looking for an M3-J. And they all just happened to come in at the same time. I could not believe my luck. So of course I took the opportunity to put them all together and get some shots. Which one would you choose?
Canonet QL17 Pyramid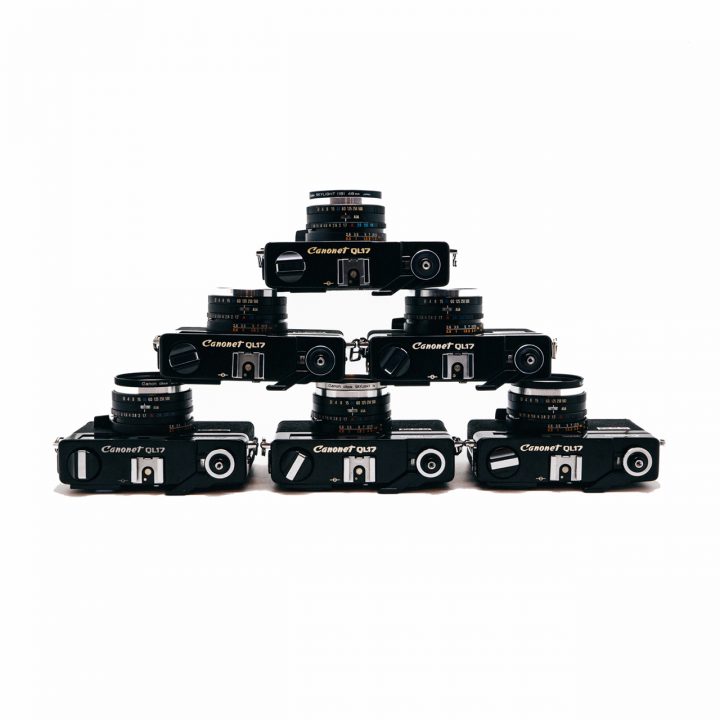 OK, so strictly speaking this is not a single camera, or even a particularly rare set of cameras. But I am pretty certain it if the only pyramid of black paint Canonet QL17 GIII cameras in the world. These were all part of my personal collection, until I realised that I have simply no need for this many. Before I said goodbye to them I had to get a picture though.
So there you have it, some of my favourite finds from over the last couple of years. Have I told you I love my job?
If you are looking for a camera/lens, rare or not you can ask my to find one for you.  Or you can check the cameras I have available for sale on the site.
JCH