Camera Geekery: JCH Filmluminati T-shirts
Finally some JCH swag appears. It took us a while, but we have been working hard at JCH towers and these T-shirts are the fruits of our labour. Hopefully the shirts will do something good for people too.
Recently we decided at JCH HQ that we were going to finally make some shirts/swag, after putting it off forever. My talented designer put together a few designs and this is the one that works for us. The JCH Filmluminati T shirt. We are pretty happy with it and we hope you a feeling it too.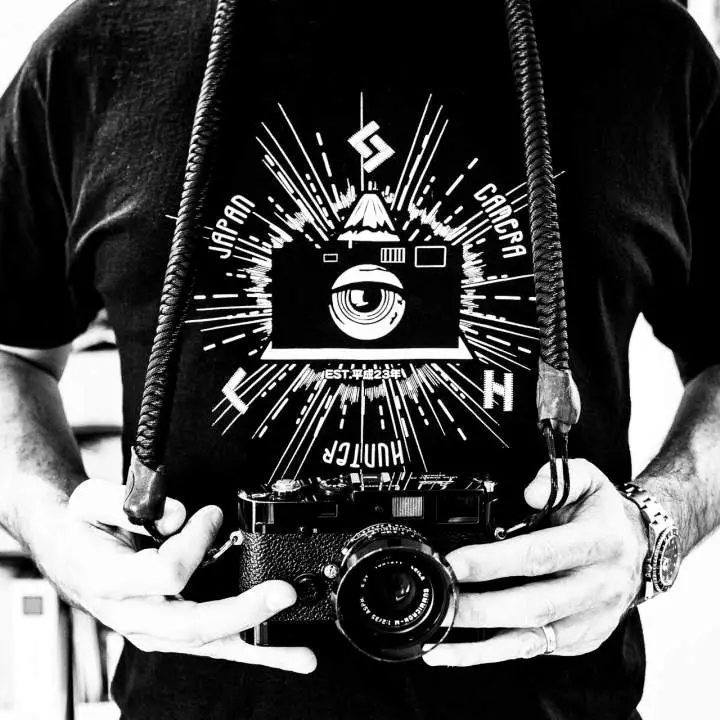 The shirts are high quality Gildan shirts in 100% cotton with a custom JCH tag on the arm. The exclusive double printed design is printed in Japan.  The shirts are only available in black and limited to 200 pieces. The shirts are in US sizing.
We think these shirts look pretty damned good and will enable people to eat smashed avocado on toast without feeling they might be underdressed.
Asking for help
Now normally that would be the end of it and I would point you to the store and say "thank you very much". But this time things are a bit different.
Yesterday I awoke to the news that one person I really looked up to had committed suicide. Anthony Bordain was an inspiration to myself and many others, not just because of his passion for what he did, but also because he was aware of his issues and had tried to overcome them. I thought he had beaten the darkness. Until yesterday.
But what got me was that everyone said "he seemed fine" and "he seemed so happy". But that is the nature of depression, one minute you are fine and the next you are not fine at all. The world lost a great man, and it didn't have to.
So what has that got to do with some T-shirts? Nothing really, but it has got a lot to do with me. I have struggled with depression and addiction since my early teens, and it has not got any easier. Society equates success with happiness, and that is simply not the case. In my personal experience the more successful you become the more adrift you feel. I am very fortunate to have the support of my family but many people do not have that support. People need help.
So I have decided that I will donate 10% of the sales of these shirts to charities focussed on Suicide prevention:
TELL Japan This group in Japan works to try and prevent the more than 21,000 yearly suicides in Japan.
The CALM Zone The Campaign Against Living Miserably (CALM) is leading a movement against male suicide, the single biggest killer of men under 45 in the UK.
Suicide Prevention Lifeline And this group is in the USA. The Lifeline provides 24/7, free and confidential support for people in distress.
Why these groups?
My reasoning for these three is simple. In Japan there is a shocking lack of mental healthcare and huge stigma attached to Suicide. This is something that needs to change. And I live in Japan.
The UK is where I am from and there is also a severe social mental healthcare shortage. 84 men commit suicide in the UK every month. We must do more to help.
And the USA, the richest country in the world still does not do enough to support people suffering with mental illness and in distress. Added to that, Anthony Bourdain was from the USA.
I will split the donations equally between these groups in the hope that it will help people. I have needed help in the past, but I was lucky enough to have access to the help I needed at the time. Not everyone is so lucky. Let's see if we can help a little bit in changing that.
So yeah, I hope you can understand why I am doing this and I hope you get involved.
People might seem like they are doing well, or are strong. But they might not always feel that way on the inside. Speak to your friends and family, reach out and ask for help if you need it. You are never alone, there is always someone that can help, even if you think there isn't.
You can get yourself a Filmluminati T-shirt from the shop link below. The shirts have free worldwide shipping too, which is a bonus for you.
I hope I get to see lots of people wearing these shirts and showing their support.
Click here to order
Never be afraid to ask for help. People can really surprise you sometimes.
JCH