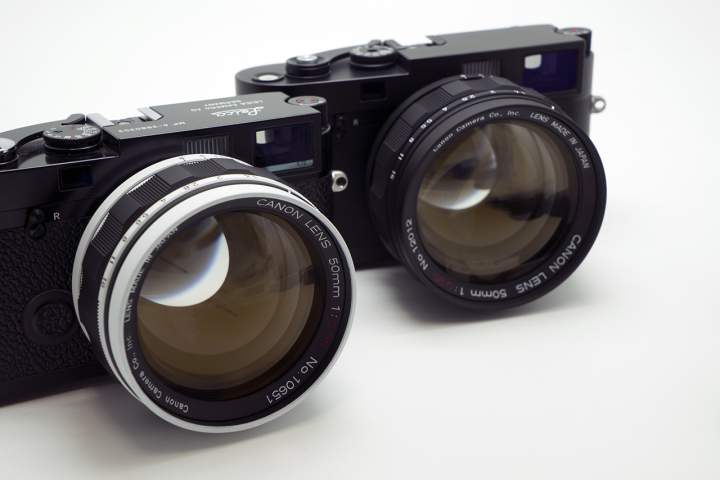 Camera Geekery: Custom Cameras & Lenses
I love cameras, anyone who knows me or the site knows that much to be true. But I really really love personalised cameras, custom cameras. There is something really special about seeing how people want to represent their character in their equipment. I get the chance to help people make their custom dreams come true, so sometimes I like to share their dream items with you all.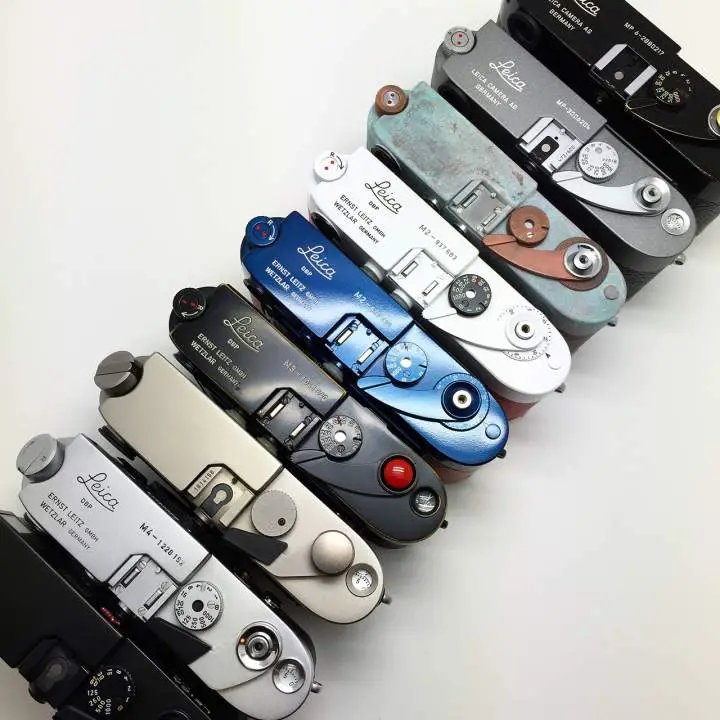 I have seen a lot of cameras come and go, but here are some of the ones that have really stuck with me recently.
I have been working on some really interesting customs as of late. You all say the craziness of the Patina edition and the Shiro Edition cameras. Those were my visions, but the cameras I am sharing here this time are the customers personal projects. and before any of you shout "Shelf Queen", I can certainly assure you that all of these cameras are being used as intended. When you spend this much on making a camera for yourself, you want to get your moneys worth.
1. The 'StormTrooper' and 'StealthMode' painted Canon 50mm 0.95 lenses
So some of you may not know this, but we don't just customise cameras around these parts, oh no. You can get your lenses done too. Yep, you can have a lens painted. Obviously this is going to be more worthwhile on something special, rather than a kit lens, but if you have money to burn…
These two lenses were commissioned at the same time. One of them painted in the StormTrooper colours, white and black, with yellow highlights. And the other painted a totally matte black. Both of these lenses are absolutely stunning examples of the really high quality work and attention to detail that Kanto puts into their work.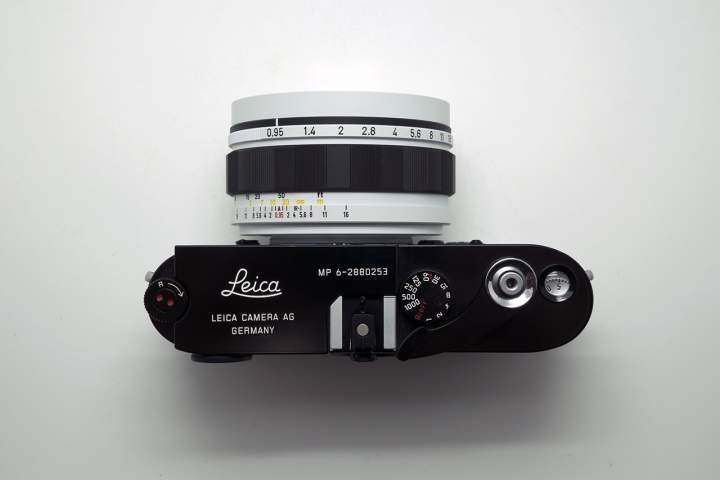 I have seen several lenses repainted. Some very simply painted black. But every now and again, someone wants something totally off the charts. That stealth lens tho….
2. The Olive Leica M4 Military version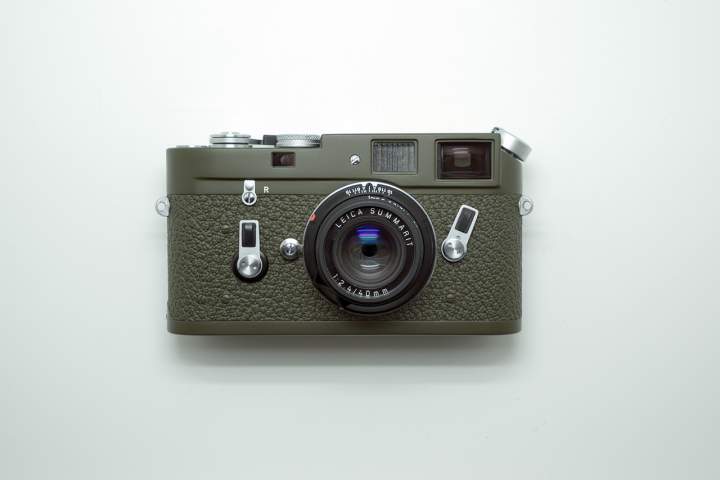 Only a very small handful of original Olive paint M4 military Leica's were actually produced. And the prices for an original one now are in the 'how many Ferraris should I buy this year?' category. But it is an immensely desirable camera. The olive drab is something that many of us love, for a multitude of reasons. One of them being that it makes a camera look so damned cool.
But if you don't light your Cohiba cigars with $100 bills dipped in goose fat then you might want to consider getting a custom job done, like this one. This is a replica of the original, similar paint work and green leatherette. But that is it, there is nothing about this camera that could be passed off as a fake (as some have suggested). Even the most rudimentary check would tell you the paint is not the same, let alone the number.  This is one I wanted to keep.
3. The Leica M2 Matte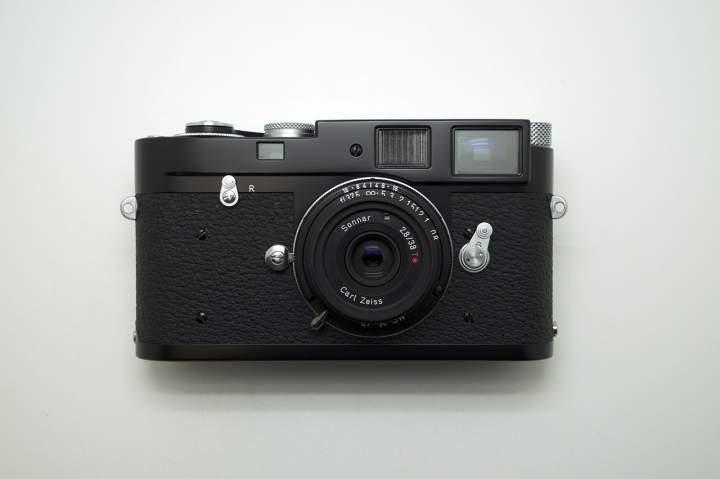 This one was all about simplicity. Some people want flashy cameras, some want immensely detailed cameras. This customer simply wanted an understated off matte black camera, with chrome highlights. He also wanted the self timer removed. Which was not a problem either. The paint is off matte, meaning it is not quite matte paint, there is a flatness about it whilst retaining an element of shine.
This was a really simple, yet really desirable camera, that would probably go un-noticed. Which is exactly the deal the customer was looking for. A real stunner.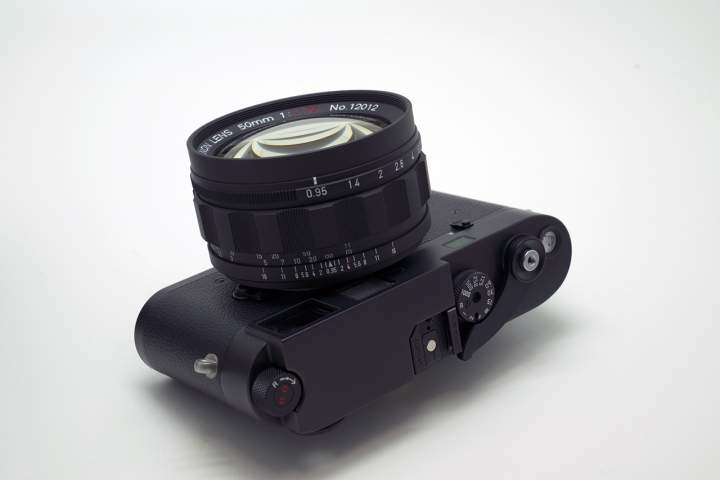 There are always more in the pipeline, these are just a few of the recent examples that have come through.
If you would like to get a camera like this (or something even wilder) made for you then contact me and we can make it happen.
Please understand that not all cameras can be repainted due to the materials used to manufacture the camera. If in doubt, please ask.
I love your feedback. I want to hear what you think. What would you want done? What should I do next? Comment below.
Thanks
JCH