Camera Geekery: Avenon 21mm f2.8
I don't usually like to shoot wider than 35mm but when the opportunity arose to give the super wide Avenon 21mm f2.8 a go, my interest was piqued. Not only because I knew almost nothing about it, but the look of the setup was just too quirkily cool. That viewfinder looks ridiculously sweet! Superficial perhaps, but the reasonable price point and nice build quality gave me high hopes that this could possibly be a hidden gem.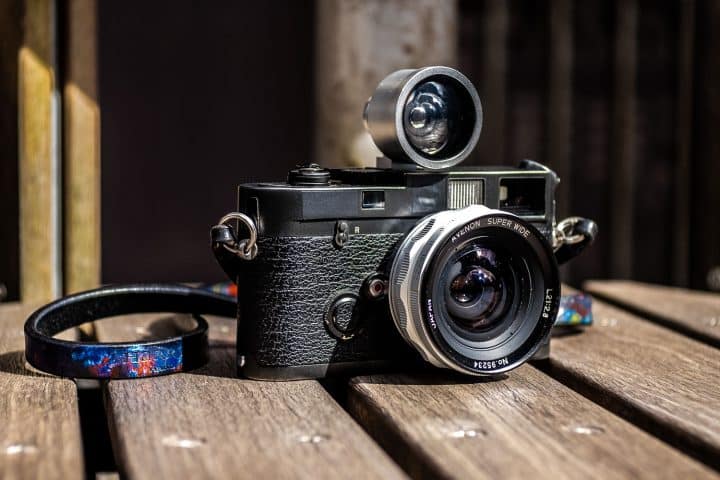 Avenon 21mm f2.8 Background History
While it sounds French, this is actually a modern rangefinder coupled, multi-coated Japanese optic made by Y.K. Optical, a small company based in Yokohama, Japan. The lenses was sold under a variety of names including Kobalux, Avenar, Bower and Pasoptik, among others. These were mainly available in Leica screw mount with an M-mount adapter offered as an option, but it seems that some of them were directly made in Leica M mount.[1] Kobalux was the predominant name in North America, and Avenon the only name used in Japan.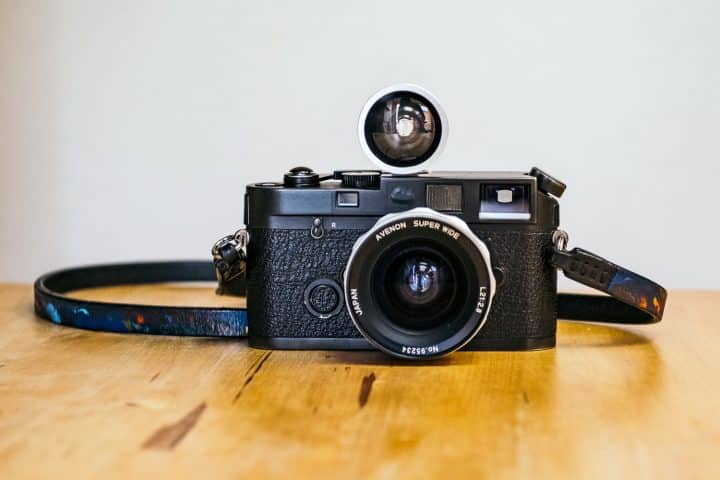 Y.K Optical founder and chief lens designer, Mr. Abe was also the lens designer at Sankyō Kōki K.K., makers of the legendary Komura/ Komuranon lenses. Therefore, the name Avenon was given (should actually be Abenon but B's and 'V's are indistinguishable in Japanese). Allegedly, the name Kobalux is a reference to Joseph Stalin whose nickname was Koba. So he named the lens after himself and Stalin. The genocidal reference was hopefully lost on him since he supposedly just thought Stalin's name, meaning "Man of steel", was cool. Just a coincidence he chose Kobalux for the American market? Hmmm.
Anyways, some versions of the lens lack a serial number because Mr. Abe died before many of the lens were stamped. This example does have a serial number, so it was manufactured and approved by Mr. Abe himself. In addition, it is noteworthy that most of the silver versions also have silver faces but this one is black. There is also a rarer all black "Millenium" version.
This second version of the Avenon 21mm f2.8 was released in 1996 and was met with critical acclaim, garnering favorable reviews from some respectable sources:
Camera Quest
"This is a modern rangefinder coupled multi-coated Japanese optic which will probably outperform most examples of the 21/4 Super Angulon."
British Journal of Photography (November 6, 1996)
"At least the equal of the 21/4.5 Biogon which is sometimes found converted for the Leica, and is considerably better than either of the [Leica] Super Angulons (f/4 and f/3.4)"
Shutterbug (July 1999)
"Produced very sharp images at all apertures… excellent performance for lenses in this focal length range… very well made… you can use these lenses wide-open with confidence"
A third version was introduced in 2001 with half click stops, 8 aperture blades, and slightly closer focusing. Alas, Y.K Optical apparently ended production in early 2002.
Avenon 21mm f2.8 Tech Specs
The Avenon 21mm f2.8 has 8 elements in 6 groups, f/stops from 2.8 to 22, 58mm filter size, 6 aperture blades, 7 1/2 oz, 66mm overall diameter x 48mm overall length (35mm mounted on camera), weight 220g.
The finder is bright and quite large with a 39mm diameter. It has a projected bright line and parallax correction marks in the finder. However, the corners are slightly obstructed for glass wearers. 
| | |
| --- | --- |
| Lens mount | Standard Leica 39mm thread; fits on M-mount camera bodies with supplied bayonet adapter. See compatibility table for details on particular cameras. |
| RF coupling | Leica M6: 0.75m to infinity. Most others: 0.9m to infinity. See compatibility table for more details. |
| Lens construction | 8 elements in 6 groups; symmetrical design; fully multicoated. |
| Aperture | Full stop clicks from f/2.8 to 22; six diaphragm blades |
| Supplied accessories | Lens, metal shade, front and rear caps, 21mm metal brightline viewfinder, standard-type LTM to M adapter (adapter is keyed for 35/135 frames on standard M-mount cameras). Note: will bring up 28mm framelines on Minolta CLE. |
| Dimensions | 66mm x 48mm overall; projects 35mm outside camera body; projects 17mm into camera body; 10mm from film plane. |
| Filters | Accepts 58mm filters of standard depth (4mm). |
| Weight | 220g (lens only) |
| Viewfinder | Brightline Albada type with metal housing (chrome or enamel finish to match the lens). Parallax correction marks. |
| M-Adapter | Standard 35/135mm type with mirror polish (included) |
Film bodies compatible with:
Leica – All M39 and M bodies

Minolta CLE

Konica Hexar RF

Cosina Voigtlander Bessa – R, R2, R3, R4, T, L.

FSU – All M39 bodies
Avenon 21mm f2.8 Performance
The following is a look at the lens at the minimum focus of 1m throughout each aperture. 

Avenon 21mm f2.8 Sample Snaps on Film
The following images were shot on Kentmere 400 with a Leica M6 and scanned on a Plustek Opticfilm 8200i.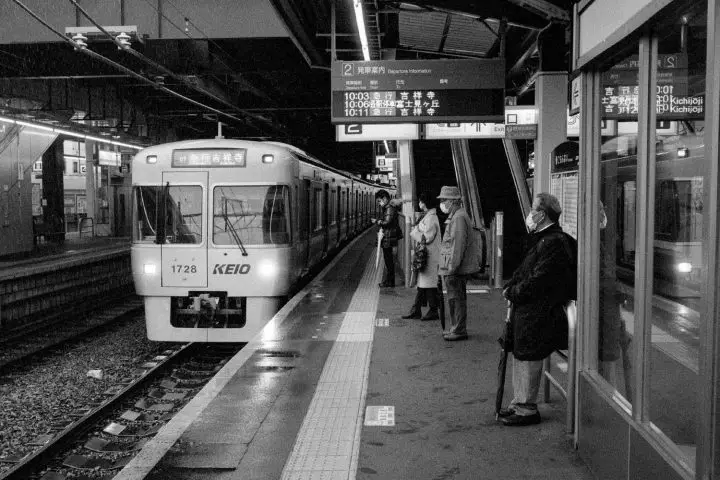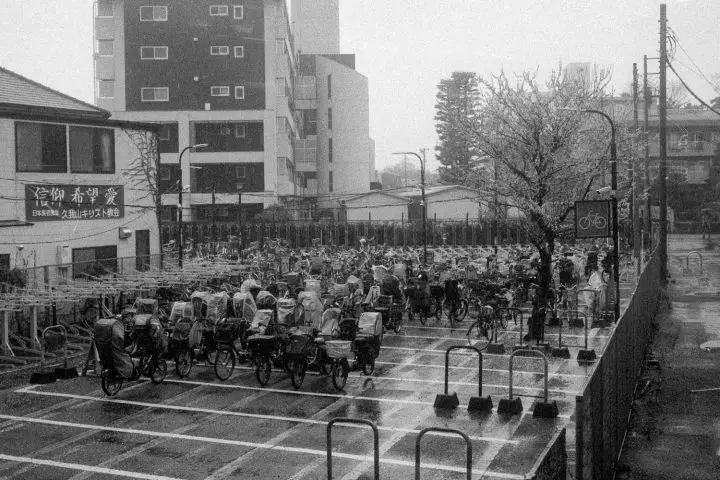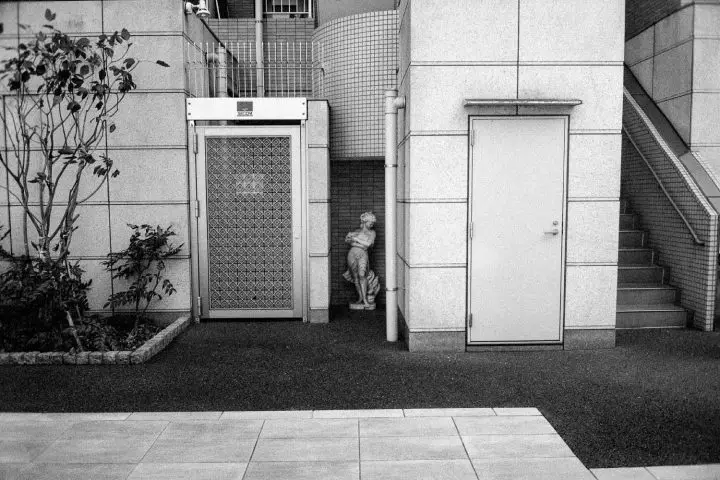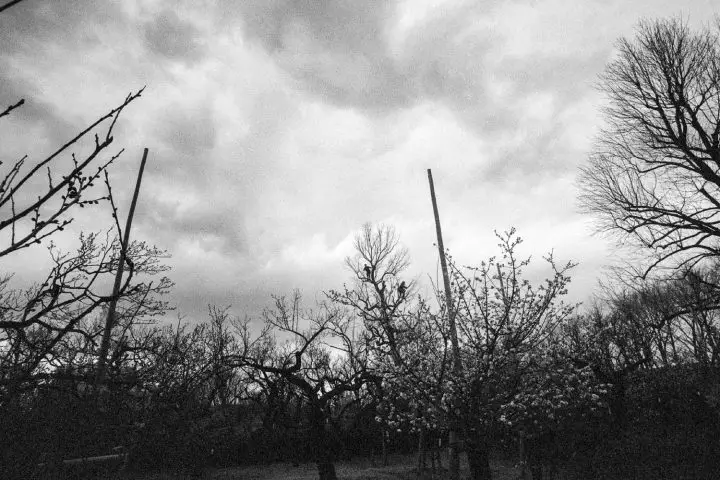 Conclusion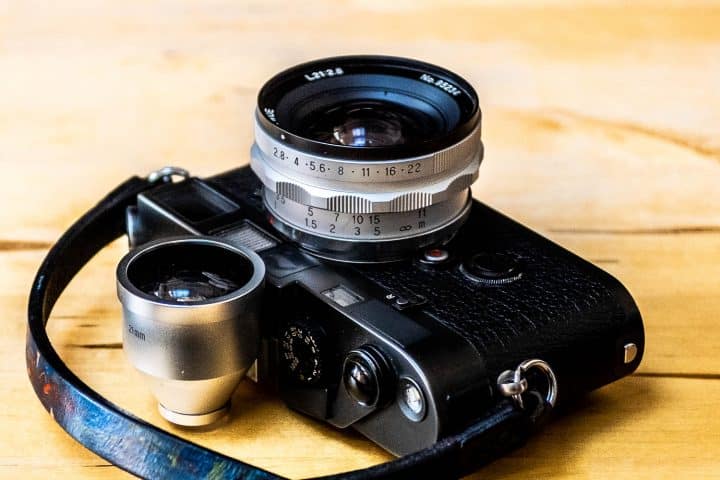 I was pleasantly surprised by my time with the big wide boy Avenon 21mm. The build quality is great, a Leica it ain't but just as good as anything else as far as I'm concerned. I love the big scalloped focusing ring with a short throw. As such, it makes it a piece of cake to focus though I generally zone focus with it in the streets.
The finder is indeed sweet looking and beautifully clear, but not ideal for glass users as you can't see the corners, the metal could scratch your eyeglass lenses and the parallax correction line is a little difficult to see.
I like the Avenon's rendering, it doesn't have a telltale 90's look to it and offers a gritty timeless characteristic. Kentmere is generally a flat-ish film but through the Avenon there's some punch there. All in all, for a bang-for-your-buck super wide that stands out from the crowd and starts conversations, you'd be hard pressed to find a better alternative. 
Let us know your experiences and feel free to comment below!
MN