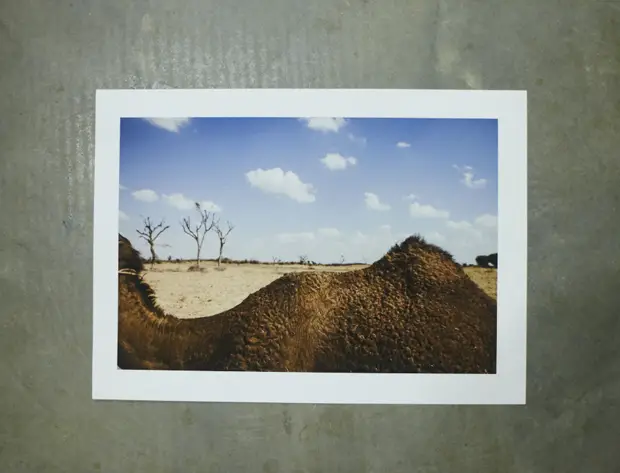 Big Print Marketplace
Duncan Wright has a good idea. Why not share the love of photography by trading prints? This is not a new concept by any means, but this one is on a really international scale. The Big Print Marketplace will bring photographers together globally. Read on and get involved.

For sometime I have been cutting images out of magazines and sticking them on my wall. I've ended up with images by incredible photographers such as Steve McCurry, Garry Winogrand and fellow Aussie, Clare Martin.  There are other times when I'm lurking the depths of the internet and come across some truly incredible and inspiring work, or just work that I think is pretty cool by far lesser-known photographers and artists. I'll then think how great it would be to have a print of the work, but being a student I don't really have the money to purchase anything. Fortunately though, I do have a bunch of photos sitting around from past uni assignments or printing trials that just sit in boxes and do nothing.
I've always wondered what I should do with these photos – Do I keep them for reflection upon in later life? Give them away as presents? Or just keep them for sentimental value?
A few weeks ago I remembered an old friend of mine who used to make beautiful stencils and trade them online. This got me thinking and I started entertaining the idea of having an online print swap/marketplace.
Knowing that Bellamy is always interested in this kind of thing I flicked him a quick email to get his 2 cents and he thought it was a great idea. From then on Big Print Marketplace was full steam ahead.
Big Print Marketplace is essentially just another Tumblr blog, on the home page we will post a featured print every week or so and perhaps a few interviews. The actual marketplace is run by you. Big Print Marketplace is also the inspiration of the all-important tag #BPMPOFFER. The idea is that a person with a print they want to trade will take a photo of their print and post it to their Tumblr with the tag #BPMPOFFER. People interested in finding a print will then lurk the posts tagged with #BPMPOFFER. If a person sees a print they like they will say G'day and offer a piece of their work. If both parties dig each others work then it's time to send them to one another. Simple, trade complete and you have a wonderful new image to adorn the walls of your home or office or wherever you are going to put it.
Big Print Marketplace is currently in the very early stages and I'm sure there will be moments where it doesn't quite work. It's a community-based marketplace though and I know there is a very strong and helpful, online photographic community. If people are smart, use common sense and trust each other a little bit it will go along way to Big Print Marketplace being a great success.
Before asking any questions please have a read of the Frequently Asked Questions –
http://bigprintmarketplace.tumblr.com/faq
If you do need to contact us, please do so on –
[email protected] gmail.com (no clicky to stop the nasty spambots)
Thanks to Duncan for doing this and bringing BPM to the masses. I hope it is a success. Who knows, I might even give it a go (shall have to dig out some of those old prints.)