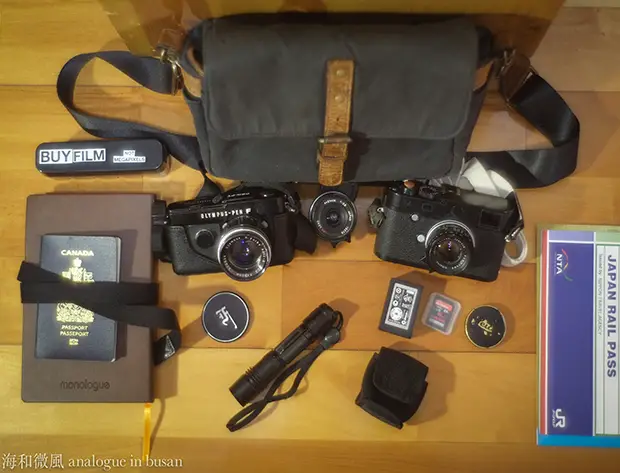 In your bag 1139, Calvin Kaiwa Ching
Calvin is another one of out returnees. It is cool to see so many familiar faces coming back to the site. Check this one out.

This is my submission to your website again. I was bag no. 567 before!
I am still in Hong Kong for now, and looks like I will be staying another two years with my contract with the Education Ministry.
Trying to cope with living in a big city has been difficult for me since I grew up in the BC Rockies in a small town with a population of 10,000. So, in order for me to maintain my balance and sanity I go on treks and hikes out to the countrysides of Hong Kong.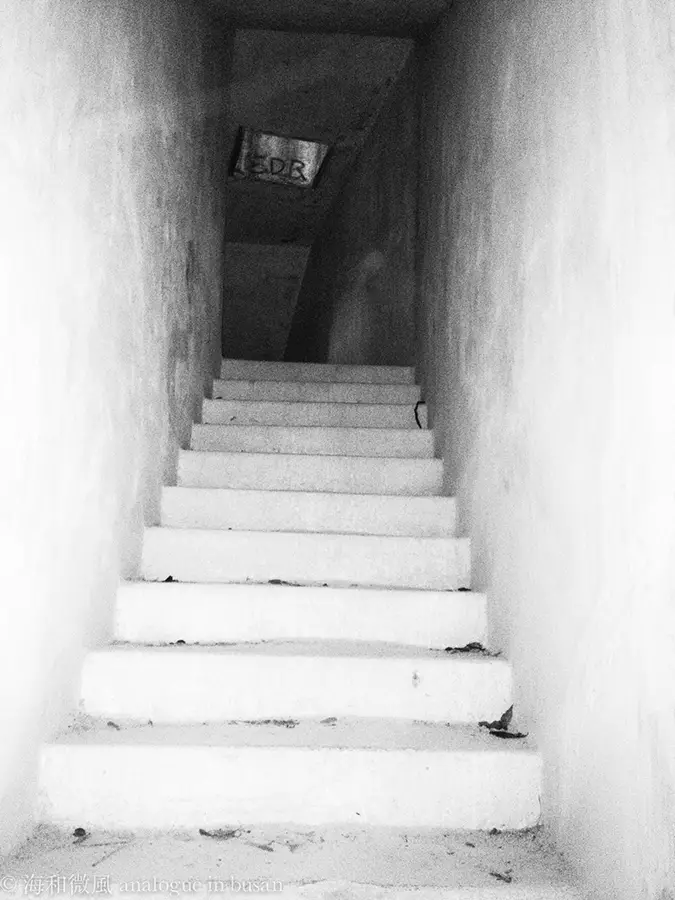 Recently I been compiling some pictures (for my next photography book) of the deserted Hakka ethnic minority villages in the suburbs of New Territories. These villages were abandoned in the 60s to 70s when the British Government offered BNO's (basically British national status) to Hong Kong citizens so they could move to the UK. Many in the rural areas jumped at the opportunity and left their houses, clothes, and sometimes even family albums behind.
I been documenting this through urbex trips to these semi-abandoned villages, and it really opened my eyes to a hidden part of this big port city. Of course the jungle is reclaiming these hard-to-reach villages so it makes documentation somewhat important to me.
You could find all these pics in my tumblr page. (I will include the link below) I will also have some Pen FT diptych photographs coming up soon as pics become published.
Moving on to the bag now; some things have changed, but other things have stayed the same. This bag shows my current travel setup for a two week long romp to Shanghai, Kyushu, Hiroshima, and Singapore. I got my Japan Rail Pass ready and a notebook with all the places I'm going to go and the people I am going to couchsurf at.
I have switched over to an Olympus Pen FT and went digital (finally) with a Leica M240. I also am sticking roughly to the same focal lengths. I found I really love wider angles and got myself a 21mm GR Lens in ltm mount. I really am not a collector as the 21mm gr lens is banged up and paint is chipping off everywhere….(ditto for the m240).
Unfortunately the GR lens exhibits purple and colour shifts at the border on the M240 so I shoot black and white because cornerfix and other methods are really time consuming for me. For film, I love using the Olympus Pen FT for cool diptych shots and the portrait framing.
Thanks to JCH I got a cool half size 135 case for my trip to Japan. It's filled with 400 Tmax as I want some finer grain (cause it's half frame) and more exposure range (the top shutter speed is 500/1). My favourite lens for my M240 is the 35mm summilux pre-asph. Really dreamy and two-character type of lens. Close it down to 5.6 and you have an ultra sharp lens but open it up and you have a lens full of character and 'mojo'.
You might have noticed that I carry a pretty strong flashlight with me. This is for urbexing and also the occasional nighttime hike. Flashlights based on LEDs are super useful for photography especially in darker areas. I can highlight cooler areas while keeping the blacks really black in shots. I think my recent pics show this a little.
Anyways, you might be curious as to whether or not I have bumped into any ghosts or spirits while I am on my urbex trips (or not). HK is still a very superstitious place where old Chinese customs and traditions are kept alive still. Let's just say I have captured a picture of what I believe to be a spirit in an underground trench where the British fought the Japanese during WWII. I'll attach it here to this email and you guys be the judge.
Enjoy and drop in for a visit.
http://kaiwasoyokaze.tumblr.com/
Calvin Kaiwa Ching
Thanks for coming back to us, Calvin. I had no idea those places existed. I would love to see them.
Check it out and make sure you come and comment.
Keep them coming folks, we need more submissions, so get your bag on Japancamerahunter.com. Send me a hi resolution image of the bag. Optimum size is 620×473. Please ensure there is a bag in the shot, unless you don't use one. The more you can write about yourself the better, make it appealing and tell us a story. Oh and don't forget your contact details (twitter, flickr, tumbler et al). Send the bag shots here. Please understand that there is a long wait now as there is a backlog of submissions. Not all make the cut, so make sure yours is funny/interesting/quirky. And please make sure the shot is of good quality, as the ones that are not do not go up.
Cheers
Japancamerahunter