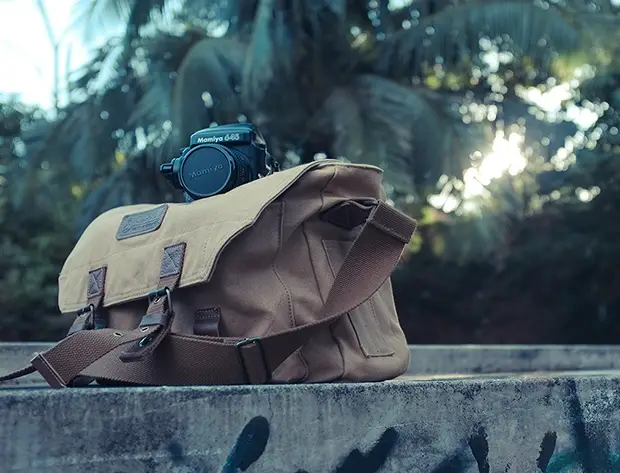 In your bag 796, Kairul Abas
Kairul is back. It has been quite a while since his last feature (link) and the bag has changed a lot. Come and check it out.

Hi, Bellamy it's me again, Kai. This is my second time to submit in my bag shot segment.
Why? There are many interesting things happen in the period from my first bag shot until now, I've jump to medium format…yes, the bulky and gigantic film camera(smaller then LF camera I think).
In Malaysia, the analogue revival is getting stronger and stronger and this is very positive effect to film photographer like me even though I'm not a professional photographer. Starting with Mamiya 645 Pro with Mamiya-Sekor 80mm f/2.8, now I've the second body, the little brother Mamiya 645 AFD but I still using the same lens on the AFD body.
Next come my everyday 35mm film camera, the beast Nikon F5 and lastly my ultimate digital weapon the X100. Yes…..no more D7000 in my collection. For the film there are mixed of Kodak, Ilford and Fuji in my collection and lastly my Android Tablet, for now I tossing my sketch book out for the space in the bag(I'm doing all my sketches digitally now).
All of this stuff are packed in Courser canvas camera bag for every day use. I've just finishing my job, shooting for coffee table book about a group of native people that been relocated to a new modern and fully equipped place with electricity and clean water supply. For the book, 80% of the photos taken using film. Long live film……….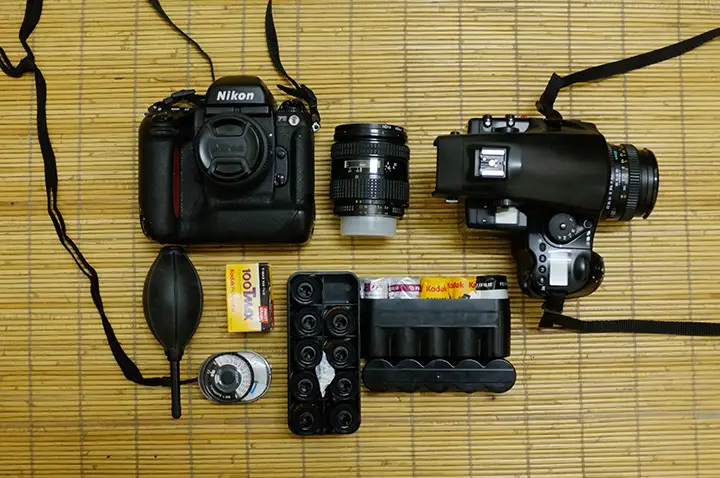 The Bag
Courser F Series
The Stuff
Mamiya 645 AFD (or 645 Pro) with Mamiya-Sekor 80mm f/2.8 N
Nikon F5 (24-50 f/3.3-4.5D, 50mm f/1.8D)
Sekonic Twinmate L-208
JCH Film cases (120&135)
Asus TF101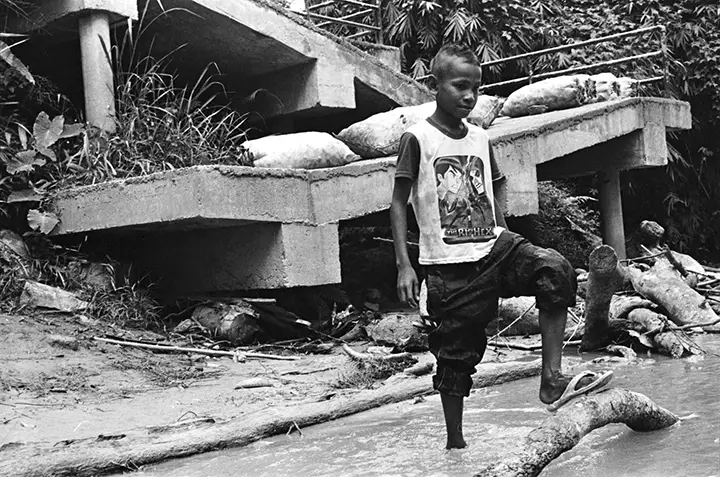 The Film
Kodak T-Max 400
Fuji Acros 100
Kodak Portra 400
Fujicolor Pro 160 NPS (expired 2002)
Kodak T-Max 100, Fuji Neopan 400 & a bunch of expired Kodak Gold 100 & 200 ( 135 )
My Flickr http://www.flickr.com/photos/kairulabas-art/
500px http://500px.com/kairulabas
Twitter https://twitter.com/#!/kairulabas
Thanks for sharing your bag again Kai, it is very cool to see the change.
Check out the links and make sure you come and comment.
Keep them coming folks, we need more submissions, so get your bag on Japancamerahunter.com. Send me a hi resolution image of the bag (please make sure it is horizontal) and its contents, with some details about yourself and what you shoot. Oh and don't forget your contact details (twitter, flickr, tumbler et al). Send the bag shots here.
Cheers
Japancamerahunter