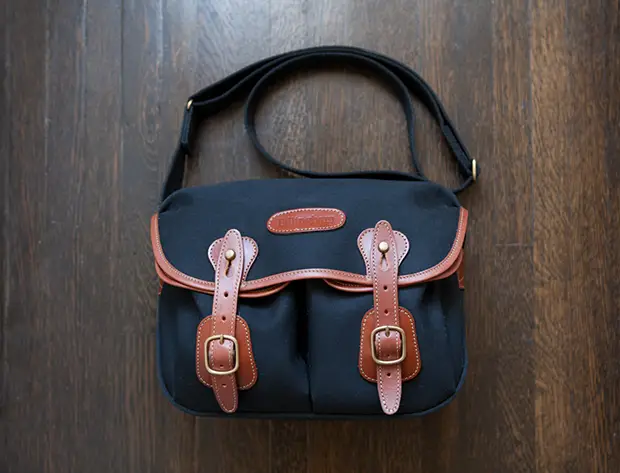 In your bag No: 678, Dave Medal
Dave has a couple of really cool classic Japanese cameras. All tucked into a nice simple bag. This is a really nice one. Come and check it out.

Hello, my name is Dave Medal. I am a photographer based out of San Francisco. I became fascinated by photographic images at a pretty early age, but it wasn't until middle school that I started taking photos myself. I was the first of my friends to get a camera and so by default I was the one documenting our surf and skate adventures. I really caught the bug in college and photography has been a large part of my life ever since. My work is a combination of found images and things I direct. A majority of my work is shot on film with available light.
My walk-around bag is a small Billingham Hadley. This bag was a gift from a good friend. I really love it; it's small but you can fit a lot of gear in it. I have 2 cameras in my bag at all times, both of which were gifts from my beautiful, supportive fiancée.  The first camera is a Contax G2; this camera took me a while to get used to. I wasn't really a fan of it when I first got it, but now it is one of my favorite cameras to shoot. I have the 21mm 2.8, 45mm 2.0, and 90mm 2.8 lenses. I am really impressed with the images that this little camera produces. I mainly use the 21mm and 45mm on it. Both of these Zeiss lenses are super sharp. I almost always shoot this camera with color film. The other camera in my bag is a Konica Hexar AF. I almost always have Tri-X loaded in this camera, and I really like its simplicity. I don't have to think about exposures. Both of these cameras are great because of their size and convenience – if they were a hassle to bring I would leave them at home.
Thanks for taking the time, you can check out more of my work here:
Flickr: http://www.flickr.com/photos/[email protected]/
Tumblr: http://vemed.tumblr.com/
Website: http://davemedal.com/
Many thanks for sharing your bag with us Dave. I love the classic Japanese camera combo. You have some great gear.
Check out the links and make sure you come and comment.
Keep them coming folks, we need more submissions, so get your bag on Japancamerahunter.com. Send me a hi resolution image of the bag (please make sure it is horizontal) and its contents, with some details about yourself and what you shoot. Oh and don't forget your contact details (twitter, flickr, tumbler et al). Send the bag shots here. Please understand that there is a long wait now as there is a backlog of submissions. Not all make the cut, so make sure yours is funny/interesting/quirky. And please make sure the shot is of good quality, as the ones that are not do not go up.
Cheers
Japancamerahunter