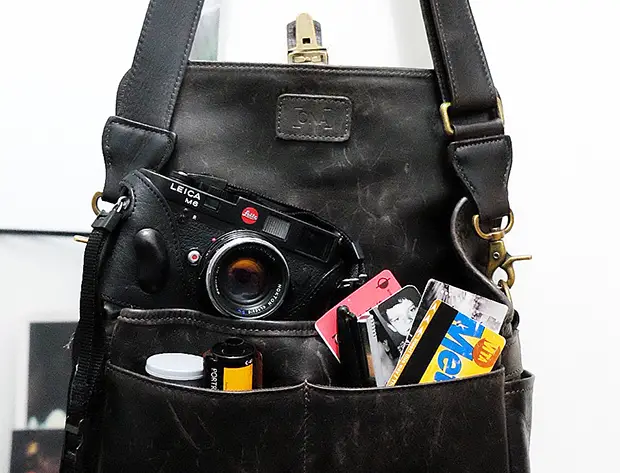 In your bag 1081, Sarah Flores
Sarah is back for the third time. And third time is a charm. Check it out.

Hello again! (3rd hello)
In your bag No: 895 – Sarah Glass & In your bag No: 783 – Sarah Glass
My bag became lighter than ever. I do shoot with other equipment for gigs, always with my Fujifilm x-series gear.
This is literally my going to work and hanging around setup.
I fell completely in love with my Leica M6, which was given to me as a gift. At first I was completely confuse and it actually slowed me down but after my second roll I got the hang of it. I read a lot of your posts towards Leica M6, which made me love it even more! I am currently using a voigtlander 35mm 1.4 lens, hope to one day own a 35mm summicron.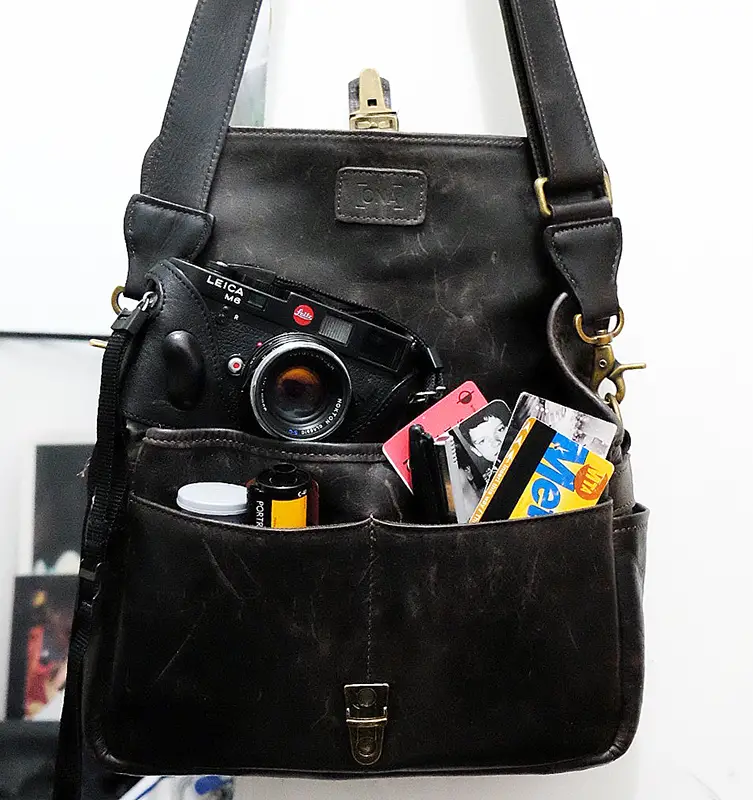 Bag: ONA, The Bowery – Dark Truffle Leather
Camera:
Leica M6 Classic with Mr. Zhou Leather Case
Lens:
Voigtlander 35mm 1.4
Left pocket:
Film-Kodak Portra & Kodak T-Max 400 loaded
Right pocket:
Business Cards, Metro Card, ICP card, Bank Card, ID, Sharpie & Pen.
Thanks again!
Sarah
Site:
www.sglassphoto.com
Tumblr:
www.sglassphoto.tumblr.com
Vsco:
www.sglassphoto.vsco.co
Flickr:
www.flickr.com/photos/sglassphotos/
Check out the links and make sure you come and comment.
Keep them coming folks, we need more submissions, so get your bag on Japancamerahunter.com. Send me a hi resolution image of the bag (please make sure it is horizontal) and its contents, with some details about yourself and what you shoot. Oh and don't forget your contact details (twitter, flickr, tumbler et al). Send the bag shots here. Please understand that there is a long wait now as there is a backlog of submissions. Not all make the cut, so make sure yours is funny/interesting/quirky. And please make sure the shot is of good quality, as the ones that are not do not go up.
Cheers
Japancamerahunter