Lens Review: MS-Optics Apollon 36mm f1.3
Our favorite octogenarian, lens-making-in-his-basement, mad man is at it again; this time with a funky focal length in the MS-Optics Apollon 36mm f1.3. "Unique" has always been Miyazaki's MO and this latest concoction is par for the course. But just like people, unique equals special not. Is the Apollon a unique and special lens? It sure looks good on a camera and on paper. Let's see if it's worth an addition to the arsenal.
Why a 36mm you may ask. His last 35mm Apoqualia was actually a 35.8 so it looks like he has tweaked the Gauss design for this lens making it a 36.2mm. On the contrary to the notoriously awkward aperture needle of that one, the Apollon has returned to an aperture ring like the v1 Apoqualias.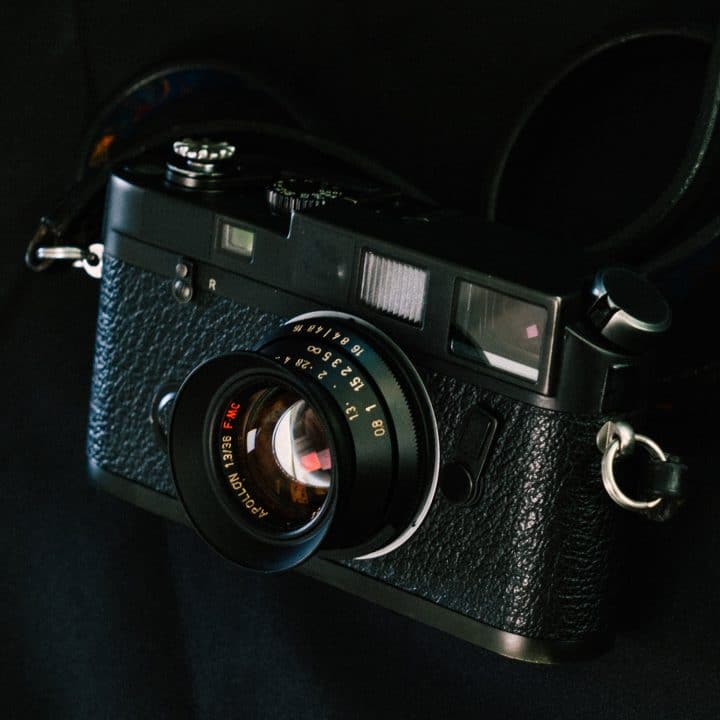 Tech Specs
6 elements in 4 groups Gauss, FL: 36.2mm f1.38
All surfaces multi-coated
14 aperture blades
Leica M mount Focus range: ∞~0.3m (RF coupling to 0.8m)
Filter size: 34mm pitch 0.75 reverse screw
Size: 50mm diameter, 22mm length (protruding from camera)
Weight: 73g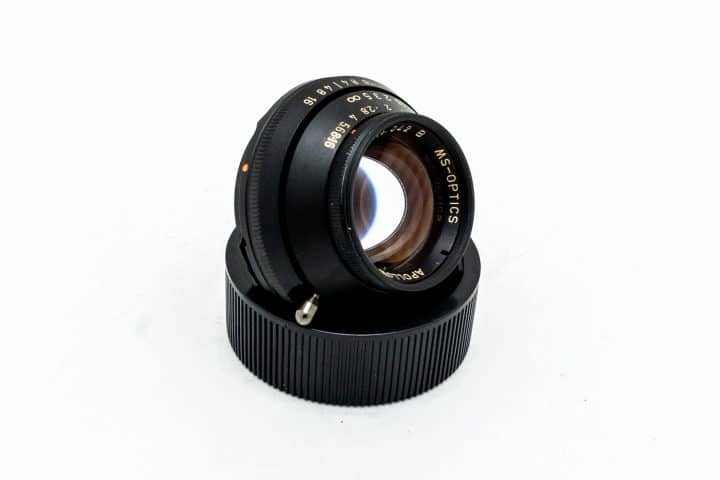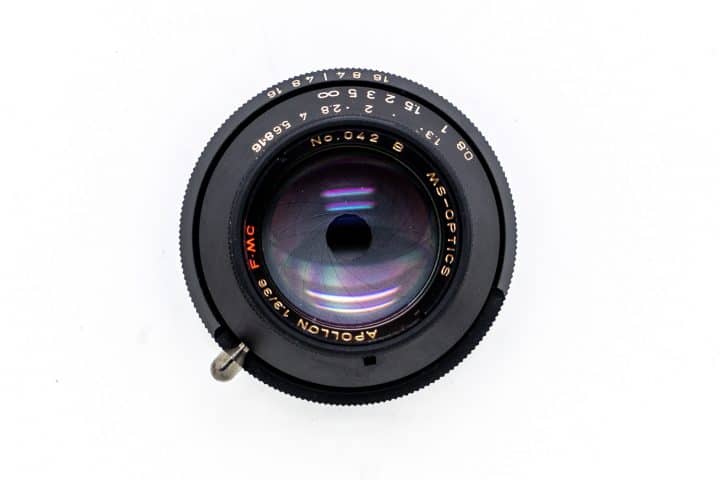 Ergonomics
The lens is absolutely tiny and light. Weighing in at just 73g and sticking out 22mm from the camera, the lens is balanced well on an M and is easy to carry around all day. The mount is actually sturdy and firm and not loosey-goosey like some of his mounts can be. Frame lines snap in smoothly.
The penalty for such a small size is well, everything is tiny. The frustrating aperture needle of the 35mm Apoqualia f1.3 v2 is history and the return of an aperture ring is most welcome. However to accommodate the petiteness the aperture ring is also extremely narrow. I don't know anyone above elementary school that can fit their fingers in there with the hood on. Which you will need to fight the flare.
A work-around is to screw the cap on tight and turn that to adjust the aperture. Like all Miyazaki lenses, there are no aperture clicks and the notorious changing the aperture moves the focus issue still lingers. You'll have to use the other hand to hold the focus tab when you adjust aperture per usual.
But nobody gets a Miyazaki lens because they want the most efficient and ergonomically intuitive design. It's all about wabi-sabi imperfection and that look, so on to some sample images then.
MS-Optics Apollon 36mm f1.3 Sample Pics
The following is an example of how the lens performs at each aperture.
MS-Optics Apollon 36mm f1.3 sample pics on film
Next are some samples on film. Black and white shots are on JCH Streetpan 400 and color on Reflx Lab 800 and Fujifilm Superia 1600 on a Leica M6. Self-dev with Cinestill CS41 for color and B&W in Fuji minidol.
f1.3
f2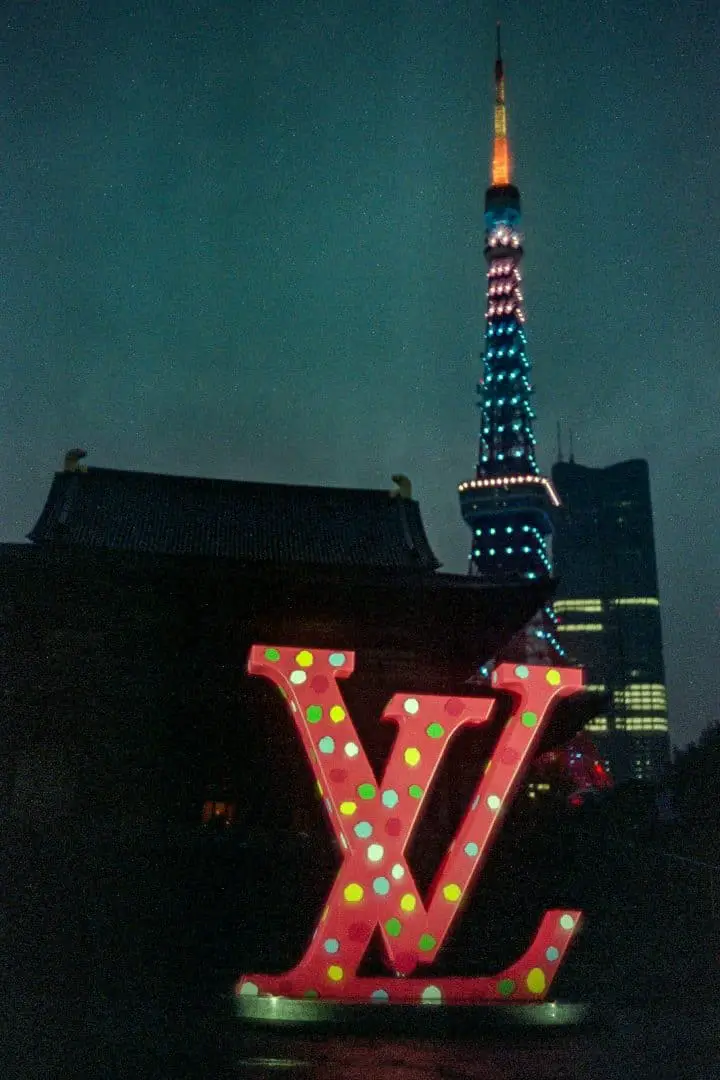 f2.8
f4
f5.6
f8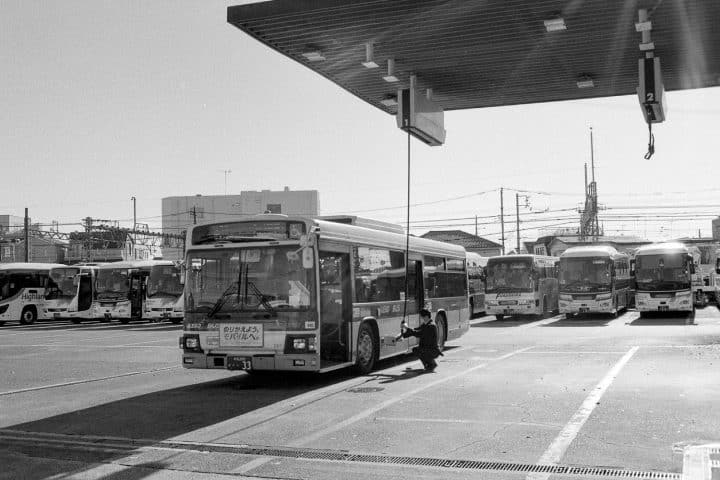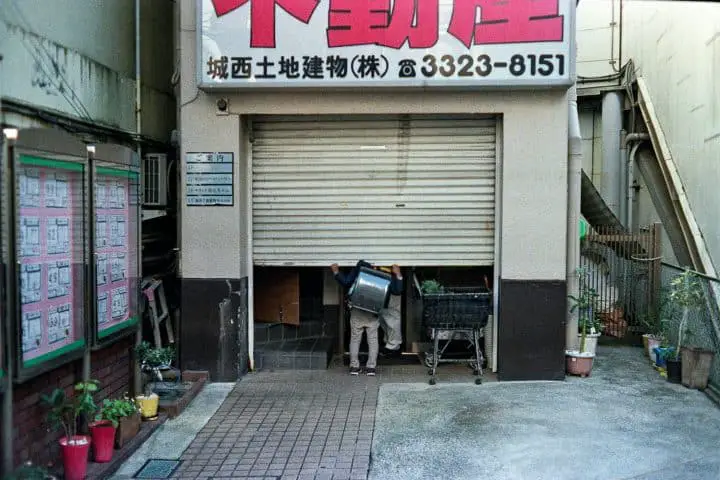 f16
Final Thoughts
These days I've been wondering if Miyazaki is perhaps following a similar trajectory to Ridley Scott. If the Sonnetar was Alien and the original Apoqualia was Bladerunner, some of the recent lenses were Covenant-esque. But to me, the Apollon is Miyazaki back to good form. It's just a matter if you like that form or not.
Yes, the aperture ring is too small. Yes, it's annoying the focus moves and there's no aperture clicks. You will miss shots if you shoot solely street with it. Can't really put too much analytics to why you should bother but I think fans of vintage Miyazaki will be pleased. It is a nice carry all day lens that performs deceptively well.
The edges are soft at 1.3 but gives an interesting dreamy look. It looks good on digital too. From f2 on it's pretty impressive especially for the size as you can see. So Miyazaki fans, rest assured the Apollon is more Black Rain than it is The Martian.
Get 'em in black or silver here.
MN