Camera Geekery: Light Lens Lab 35mm f2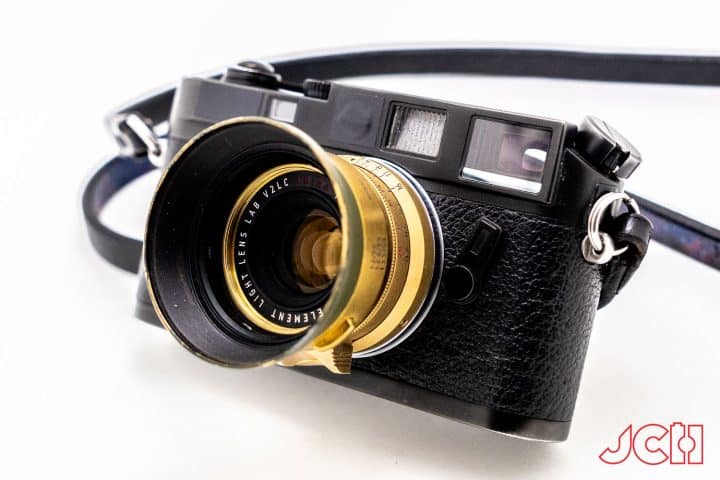 The late Leica pundit Tom Abrahamsson has said that the first version 35mm Summicron is the greatest lens ever made, so leave it the Chinese to make an affordable competent copy in the Light Lens Lab 35mm f2. Since its arrival earlier this year, Leica aficionados on the internet have been abuzz with the news. It was even featured by the International Leica Society.
The original 8-element Leitz 35 f/2 Summicron from 1958 is now a legendary, classic lens still coveted for that "Leica glow" and its lack of distortion. As such it now commands exorbitant collector prices. Enter Light Lens Lab with this faithful replica coming in at a much more affordable $499. We at JCH were eager to get our sticky little fingers on a sample to see what the hype is all about.
Light Lens Lab 35mm f2 Background
The initial batch of lenses were made exclusively available to Rangefinder Forum members and orders appear to be fulfilled at a trickle pace.
The official model name of the lens is "V2LC", where V2 is the lot number of the glass material, L is the abbreviation for Lead, and C is the abbreviation for single layer coating. Apparently, flint lead glass is used for the lens  just like the original that started production in 1958. Supply of the flint lead glass is limited since the raw material is getting scarcer even in China so once supplies are depleted they will be forced to switch to a more eco-friendly glass.
The Japanese-only Hatena blog reported when he dissected it, each lens is intentionally made 1mm larger in diameter so that it does not become a replacement part for the original Summicron 35mm F2.
Light Lens Lab 35mm f2 Technical specifications
8 elements in 6 groups
Classic Symmetrical Double-Gauss Design
Number of aperture blades: 10
Minimum focusing distance: 0.7m
Filter size: 39mm
Maximum aperture: f/2
Minumum aperture: f/16

Two types of single coating like the original one (Multi-coated as special request with extra cost, + $100 )

Lens body crafted in brass

Each lens will include brass made front and rear lens caps. The lens will also be stored in an aluminum alloy container (All metal, no plastic will be used in this project.)

Three paint options: Black Paint / Chrome / Brass

Free engraving service for each lens

(

Numbers/Alphabet, 8/9 spaces)

Weight: 230 g
Price : $499 

*The replica lens hood will be sold separately. Around $20/each
Light Lens Lab 35mm f2 vs. 7Artisans 35mm f2
With the arrival of another cheap Chinese alternative to classic formulas, it was only natural to compare the Light Lens Lab 35mm f2 to the 7Artisans 35mm f2. There are a few direct comparisons to the OG Summicron 35mm V1 out there on the interwebs so I figure a look at how it fares against the 7Artisans is a fairer and more pragmatic scrutiny. I'm sure there are many people wondering how these two would fare in a tete-a-tete battle so let's take a closer look.
Light Lens Lab 35mm f2

7Artisans 35mm

 

f2

Dimensions

50mm x 35mm

50mm x 41mm

Weight

230g

210g

Price

$499

$289

Half stop clicks

No

No

Infinity lock

Yes

No

Min. Focus

0.7m

0.7m
The following examines the 3 fastest apertures of each lens. I thought this would be a more practical approach since from f5.6 onwards, the discrepancies become almost too subtle to be of significance. Shot on Sony A7r with a metabones adaptor and SOOC.
The differences in the image rendering is significant but boils down to one's preference for that "Sonnar" look versus a double Gauss like the Light Lens Lab. The Light Lens Lab perhaps lacks that dreamy creaminess in the bokeh but has a cooler, more neutral tone and appears to be a bit better with details in the highlights.
I don't have a direct comparison example but from usage I find the Light Lens Lab is also less prone to flare, making it easier to use in backlit and other tricky lighting situations. The 7Artisans is a bit more on the tele-side as you can tell, it's probably closer to a 38mm. In addition, it also produces slightly more barreling.
Light Lens Lab 35mm f2 Samples on Film
The following images were shot on a Leica M6 with Cinestill 800. After that they were scanned on a Plustek Opticfilm 8200i and slight adjustments in Lightroom.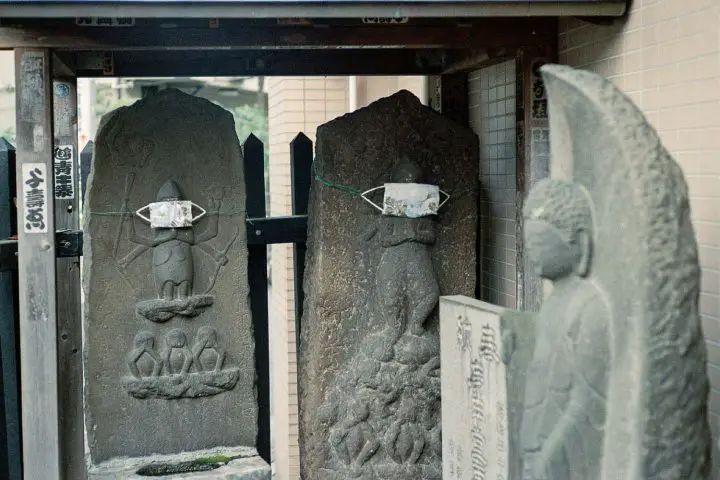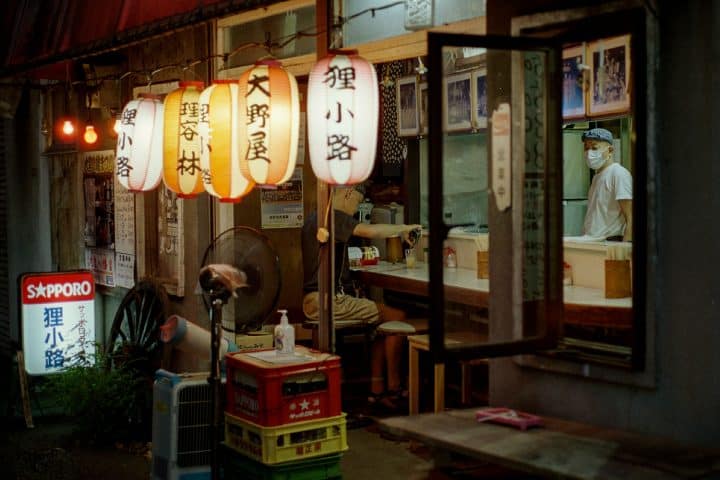 The following images were shot on the same Leica M6 with Kodak Portra 400 and scanned on a Plustek Opticfilm 8200i.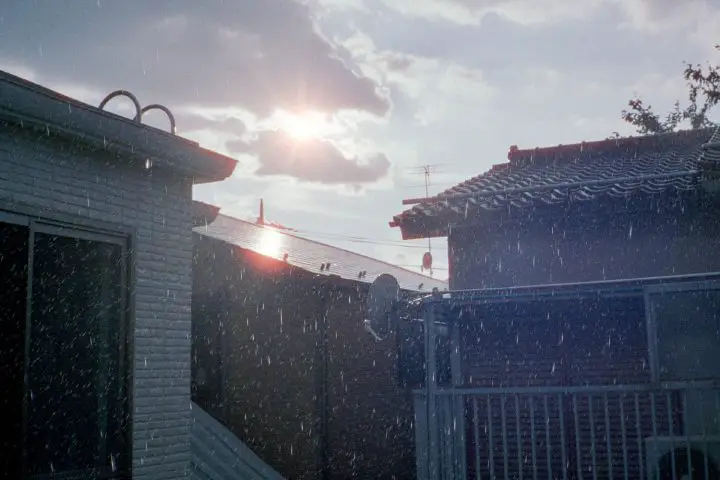 Conclusion
If you are interested in the legendary Summicron 8 elements, the Light Lens Lab 35mm is a formidable copy for literally a fraction of the price. Firstly, The construction, quality and finish can't really be complained about for the price. Moreover, if you must have that OG Summicron look on the cheap and not care about street cred for having a Chinese knock off if you will, you'll be a happy camper. That said, for even less money you'd get that Sonnar look with a slightly lighter lens in the 7Artisans. In conclusion, to quote Morpheus of Matrix fame,  "But I can only show you the door. You're the one that has to walk through it."
MN