Camera Geekery: MS Optics Aporia 24mm f2 M mount
The newest lens in Miyazaki's venerable arsenal is here. This time he has gone back to something he excels at, wide angle pancake lenses.  Introducing the new Aporia 24mm f/2 M mount.
Taking cues from some of his previous lenses, the Aporia is only a smidge thicker than a body cap, yet boasts a Gauss type lens with 6 elements in four groups. Like many of Miyazaki's previous lenses, the size of the lens is what really is amazing. How that much can be packed into something so small is quite remarkable.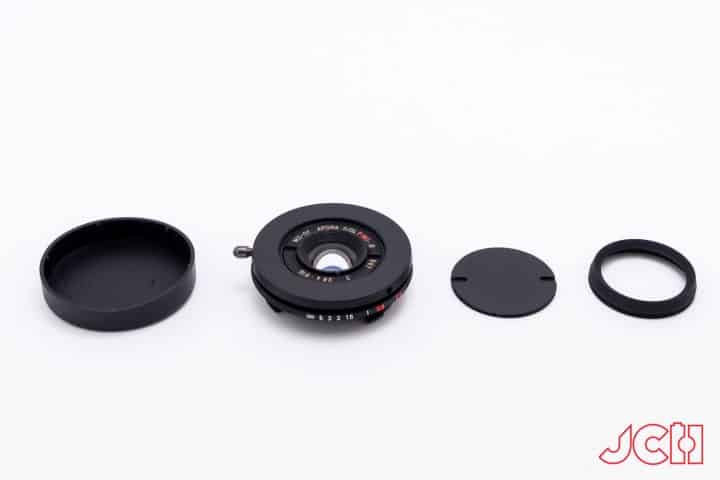 Description
The APORIA 2/24mm is a very short, large aperture Gauss type wide angle lens with a length of 5.8mm, and weight of 45 grams. It was designed to be amazingly small, in sharp contrast to current large and heavy retrofocus lenses. A weakness of Gauss type lenses is coma flare from mid frame into the corners causing reduced contrast and peripheral light falloff, and I struggled to improve this, but was able to bring it to a satisfactory level of performance.
High refractive index low dispersion glass with an nd of 1.8 was used for the large front and rear lens elements, keeping lens length down to 12.8mm and reducing peripheral light falloff. In regard to astigmatism, sagittal and meridional lines overlap perfectly out to ⌀35 as shown in the AST chart, and the image is totally devoid of swirly character. However, this results in strong curvature in the image field.
-0.18 of a large aperture lens. The ~ in the MT chart is due to the changing point of focus
​A 0.3mm is roughly double the from the curvature. This characteristic must be duly taken into account when making photographs. As depth of field increases from f4~5.6 and smaller it becomes un-noticeable.
Probably the most attractive qualities about this lens are it's inconspicuous body cap size, and it's large depth of field, lending itself to capturing the lively activity of people in the city.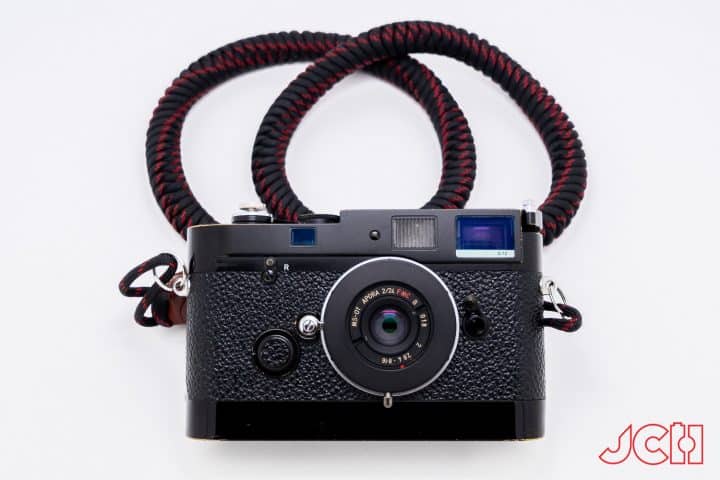 LENS SPECS
Formula: Gauss type, 6 elements in 4 groups.
Mount: Leica M, 28mm frameline
Focus: ∞~0.5, rangefinder coupled to 0.8.
⌀50, length 5.8. Weight: 45g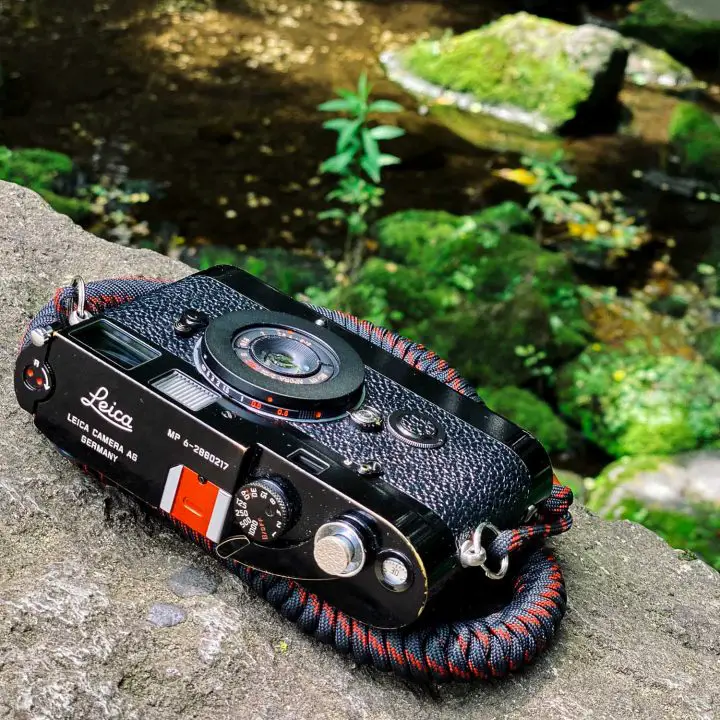 Yes, that is not a typo, this lens weighs a ridiculous 45 grams.
The lenses are in stock in limited numbers and available now. You can grab one in the shop now Click here.
JCH
Images shot with the Aporia on a Sony A7R.