In your bag No: 1500 – Paz Rahn
A momentous occasion! Number 1500! That is 1500 bags that have been featured on the site over the years. I am honoured to have been able to share all of these with you and I look forward to the next 1500.
Hi I'm Paz Rahn you may remember me from such photographers name as InFrame Photography and from such photographs Canon collector like the Canonflex R2000 (My all-time favourite camera) but left photography for a much needed R&R.
I'm a former crime scene photographer/videographer known for capturing "The Facebook Murder" and many other high profile murder cases. Sydney based now focusing on professional one on one training photography/Videography packages. I decided to go down the training path to pass on years of knowledge, trial and error. I just felt there's no point keeping everything I know locked up in my brain being retired when others can benefit and build a career like I did. Maybe I can help change the world with one photographer at a time.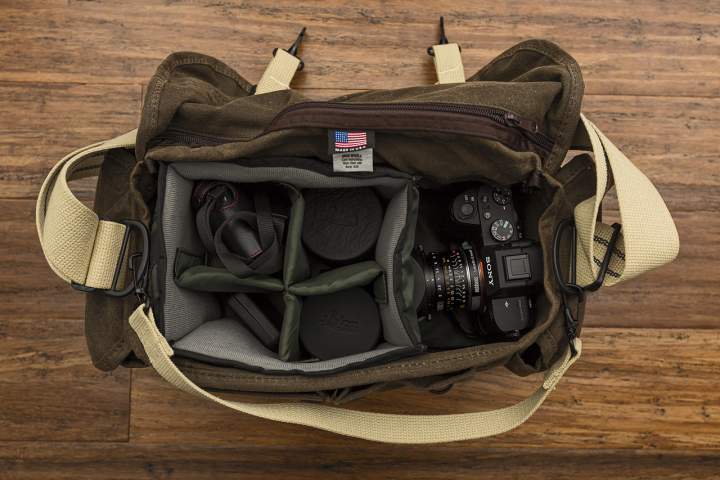 Here's my everyday bag even though I have a few if you visit my website. I've found over the years one of the hardest decisions in photography has to be the purchase and selection of a camera bag. Many photographers like myself have multiple bag setups depending on the type of situation. At the moment I'm sticking with the basic formula of one camera bag which has turned out to be the ageless Domke F2.
In the Domke bag with little introduction is the Sony A7II packing an impressive 24.3 Megapixels. Now it's not the best camera in the world but best full frame digital in its price point and its strength lies in using legacy glass with this camera.  Out of all the Sony A7 series mirrorless the A7II won't break the bank account. Many of us old photographers have waited a long time to use legacy glass this is what makes it brilliant. Three lenses in the bag are the Summicron amigos 28, 35, 50mm and not to be missed a Leica MP or what I call a stay with me for life camera. The Domke bag has two end pouches perfect for holding film. The front has two pouches for either a passport or moleskin pocket notebook perfect for documenting film shots. It's such an excellent bag.  I now consider myself an emeritus professor of bagology.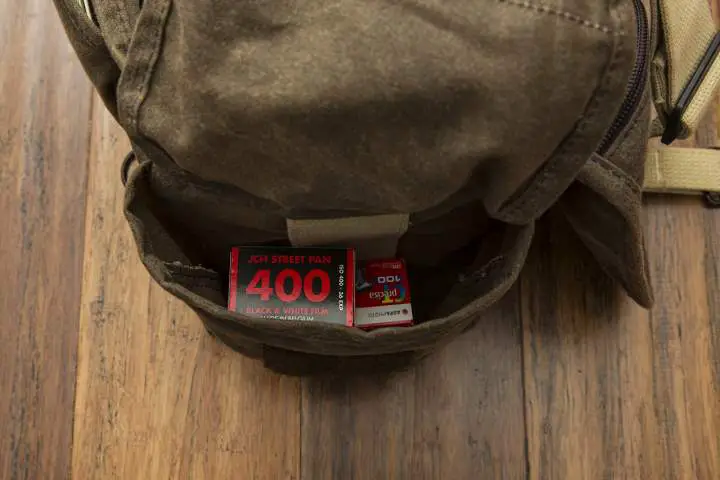 There are two film types I hands down love. Afga Precisa CT slide but sadly becoming harder to get processed and the fairly new JCH Street Pan 400 B&W I can't say how much I recommend this film it's a must have in today's camera bag.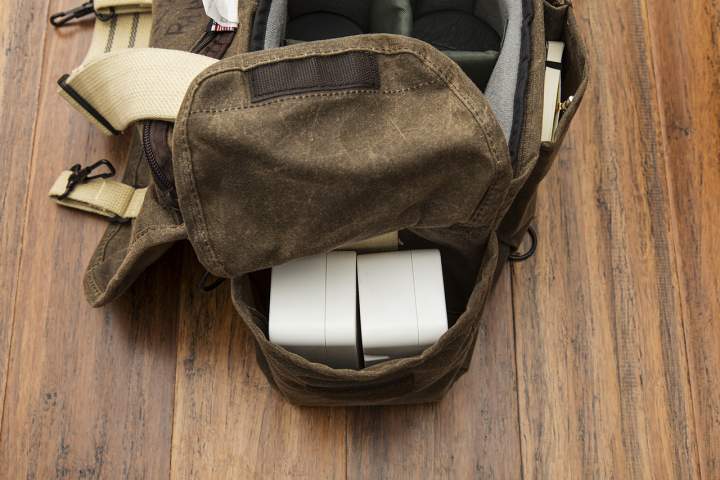 I'm a big Canon film camera fan and Canon FD collector i really believe in the FD range and it does rival the other lens manufacturers in build and quality. I use all the gear when I can and just finished photographing a themed series called "The Dark Side of Japan" to showcase the coolness of Canon from the past.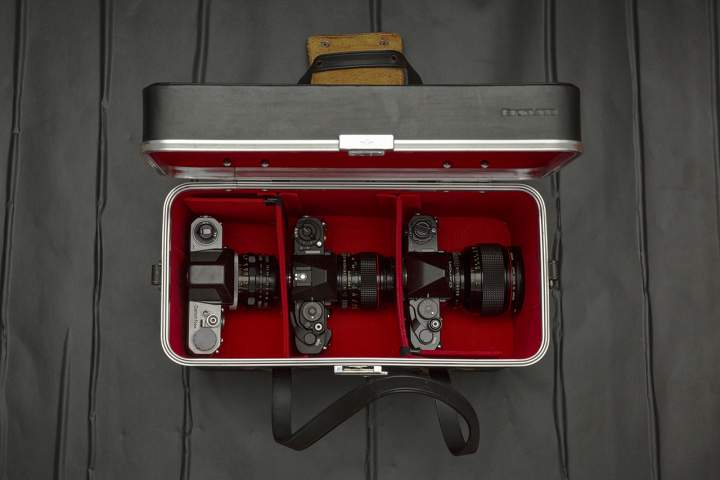 The most famous camera find I have would be the Canonflex R2000 with Serial Number: 59623 but online documented serial number ranges are only showing: 50646- 59281 (via IDCC) And the most famous lens find is the Canon FD 17mm F2.8 I decided to name "The Unicorn" Serial Number: 80101 also known by some as the $50,000 lens. This is a small joke between photography friends as that was what someone thought it could be worth. Would I sell it? Never. You should see how sharp it takes pictures with really zero distortion. I've thought to myself why Canon did not put it into production. My theory is the EF mount was released shortly after and that future design was incorporated into all the new EF EOS lens range. And what I mean by that design is the focus ring is separate from the end lens barrel as many of the FD lenses rotate as a whole piece as the 17mm doesn't. Two words. Simply stunning.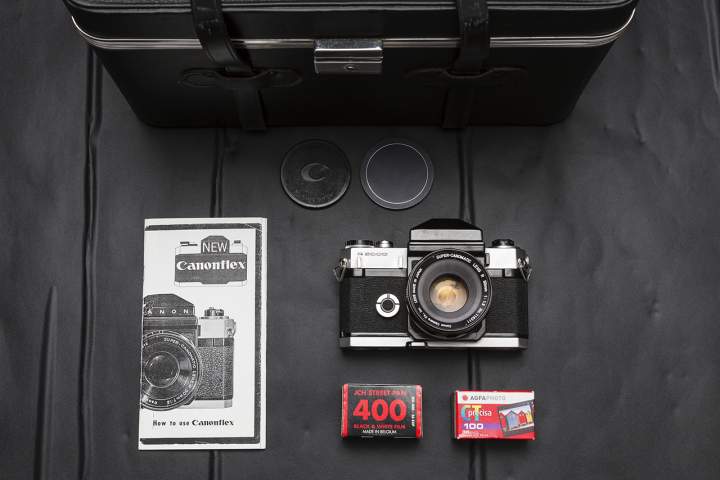 The Vietnam photojournalist camera was a special find on eBay for around $100 many years ago and the sale description found from a deceased estate with the camera used by a Vietnam War photojournalist. It included the large Etsumi black case with the 35mm film holders with gold text saying "Saigon Vietnam" It makes me wonder about the rolls of film that passed through the Canon FT-QL (Quick Loading) and what happened to the owner after witnessing the war and what happened to the photographs produced. Recently I just acquired another exact black Etsumi case for $14 dollars and is a perfect edition to the series. Each case can hold 6 film cameras. Etsumi really did know how to make beautiful camera case/bags.
The Canon New F-1 50th Anniversary Gold Edition I had looked at acquiring this camera for over 10 years and some will say what is it? And some will say I never knew Canon made that. It's the infamous Canon New F-1 50th Anniversary Gold Edition Camera. The camera has real gold on the front of it. Crazy but true.  Released in 1987 and only a handful made, I'm still trying to find out numbers. Some come with the AE finder on top but I preferred the lower profile and think there are not many in this version compared to the AE one.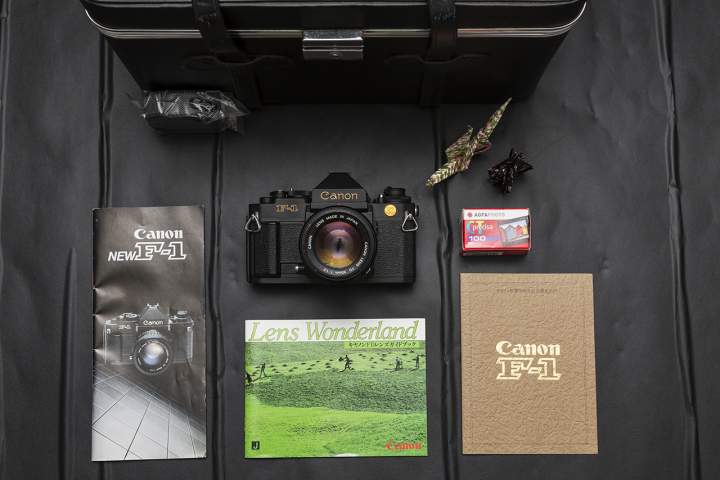 This was found in Japan and posted within a few days which surprised me even more. Upon opening I received a beautiful origami swan and stunning Japanese postcards as a gift with the camera. Quite delightful and heartwarming how the Japanese people present such a package.
All I can say is WOW the F-1 is a very very special camera when held in my hands. I think the value of these film camera's from the 80's increasing and soon will be harder to find with more photographers getting into film growing each day. I will cherish and use this camera and might even one day use it at a future Leica opening for kicks.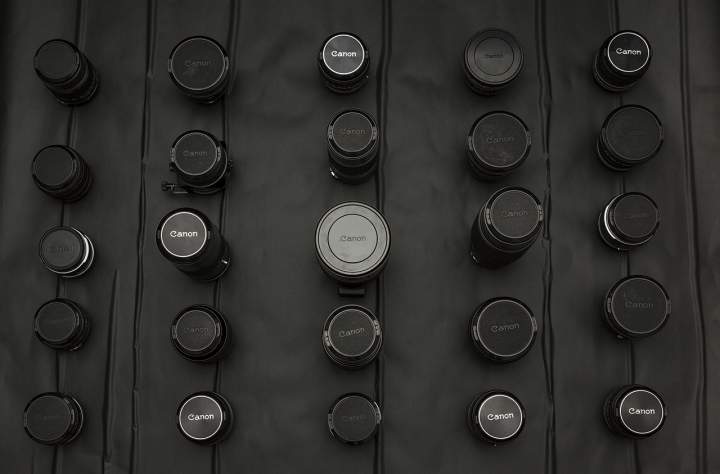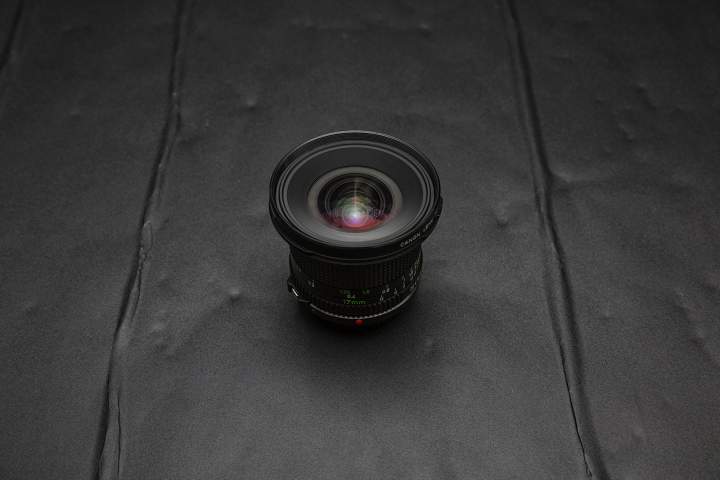 I'm also trying to build the Canon FD lens correction profiles in Adobe Lens Profile correction software for the Sony A7 series camera's. This will be a very handy correction to photographs when you RAW edit. I think I could talk your ear off with photography but if I ever do you can find me on YouTube, Flickr, 500px, Tumblr, Twitter or good old website: www.pazrahn.com
Regards,
 [•] p 🔺 z r 🔺 h n 
Note: Photographs taken with:
Camera: Canon 5DIII, Lens: 24-105mm F4L, Focal Length: 50mm, Aperture: F11, Shutter: 160Sec, ISO: 400, Speedlite 430EXII Bounce Flash.
Thanks for coming back to us, Paz. I am very happy you could be number 1500, this is a lovely set of gear.
Keep them coming folks, we need more submissions, so get your bag on Japancamerahunter.com
Send me a high resolution image of the bag. Optimum size is 1500px across. Please ensure there is a bag in the shot, unless you don't use one. The more you can write about yourself the better, make it appealing and tell us a story. Snapshots of your gear with a camera phone and no words will not be featured.
Oh and don't forget your contact details (twitter, flickr, tumbler et al). Send the bag shots here. Please understand that there is a long wait now as there is a backlog of submissions. Not all make the cut, so make sure yours is funny/interesting/quirky. And please make sure the shot is of good quality, as the ones that are not do not go up.