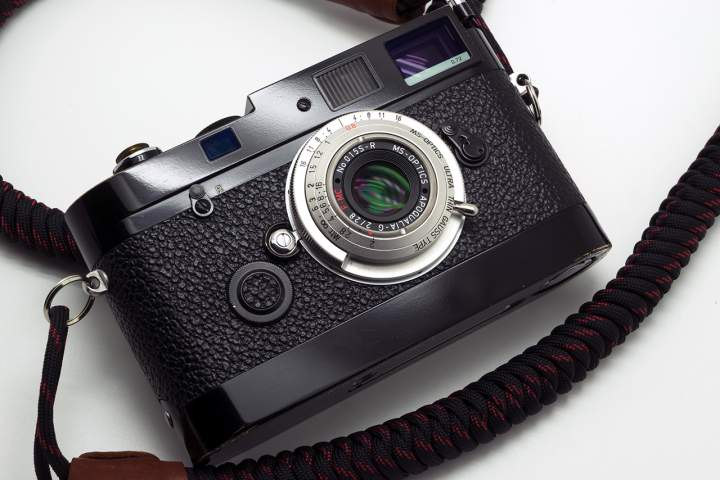 Camera Geekery: MS Optics Apoqualia-G 28mm f2
It has been a long and hot summer in Japan, but that has not stopped Miyazaki San from getting back into the lab and bringing out some new masterpieces. The first of which is the stunning and extremely small Apoqualia-G 28mm f2 Ultra Thin.
Apologies for the images, I only have my i-phone at the moment. I shall have better images soon.
As many of you may know, MS Optics is the official name for Miyazaki sans brand. He has famously released a number of handmade and often curious lenses for M mount cameras. Including the ridiculously tiny 21mm pancake and the ultra fast 50mm 1.1 Sonnetar. One of the lenses that Miyazaki made in the past was a 28mm f4 Perar, which was extremely popular. Now Miyazaki san has decided to have another crack at the 28mm, this time going for an f2! And yet it is still a tiny wee lens.
As usual for Miyazaki, he likes things to be on the smaller side. And this lens is no exception. He even marks it 'Ultra Thin' on the barrel (if you can call it that), minus any spelling mistakes this time of course.
Each lens comes with this delightful description of the lens in Miyazaki's handwriting. You can read the translation of this below.
APOQUALIA 28mm F2 Full MC
Due to the retro-focus designs and aspherical elements that have become the norm in recent years, 28mm F2 lenses now have very high optical performance. However, such lenses are bigger which makes them poor for doing footwork. I am always aiming for something unique so I continued my research on a compact gauss formula lens and finally came up with an extremely compact lens only 50mm in diameter, 9.8mm long, and weighing just 70 grams that delivers my kind of character and gentleness of performance.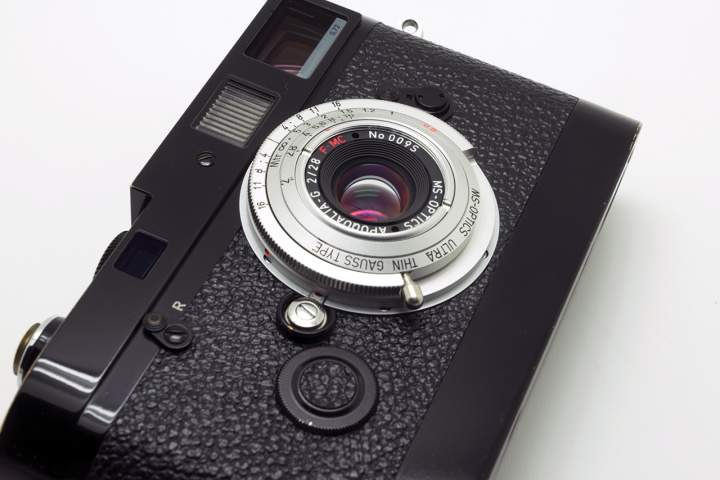 Astigmatism is fully corrected (although field curvature of about 0.3m/m remains) and a beautiful circular image with beautiful bokeh is obtained at the point of focus. Chromatic aberration is minimal and on par with what you would expect for an APO lens, and curvature is minimal at about 1/5 to 1/8 that of a retro-focus lens. Sagittal coma, which is a weakness of the gauss design, cannot be avoided, and coma flare increases from the middle of the image towards the corners at f2 to f2.5. However, the center 20mm circle of the image has good sharpness and contrast to emphasize a subject placed at the center. The focus shift from the center out to the 70 degrees position is about 0.2m/m, which is minimal but you might notice it if shooting flat surfaces wide open to f2.8.
To use this lens skillfully, it is important to combine its strengths and weaknesses. Performance is very good when the lens is stopped down to f4 and beyond, making it a good all-rounder lens. f2 to f2.5 is the aperture range in which the character of this lens appears, and the high contrast in the center 20mm circle and beautiful flare wide open can be utilized to good effect.
Please note this lens does not work with Bessa cameras. Though Miyazaki declines to mention why.
Specifications
Gauss type with six elements in four groups
Focal length = 28.8mm
Maximum aperture = f2.08
Leica M-mount
Focusing = coupled from 0.9m to infinity, from 0.6m to 0.9m on mirrorless bodies
Filter thread = 28mm with 0.75mm thread pitch
Size = 50mm diameter x 9.8mm length
Weight = 70 grams
@ f2 Resolution over the entire field is good
Outside the center 20mm circle, coma flare increases and contrast drops
@ f4 High image quality over entire field
Beautiful image with no astigmatism
@ f8 Highest resolution
Waviness in contrast is due to image plane field curvature
This lens has only just come in, so I have not had a chance to test it out on a camera yet. I hope to take it out this weekend and put it through its paces. On film, of course. I shall share images taken with the lens when I get them.
Only a few of these lenses are available now. The Rhodium lenses have sold out. Black Chrome have also sold out. You can still get Silver Chrome, Black paint and the ultra limited Nickel Plated versions by clicking here  www.japancamerahunter.com/shop/ms-optics-apoqualia-g-28mm-f2-ultra-thin
Thanks
Japancamerahunter