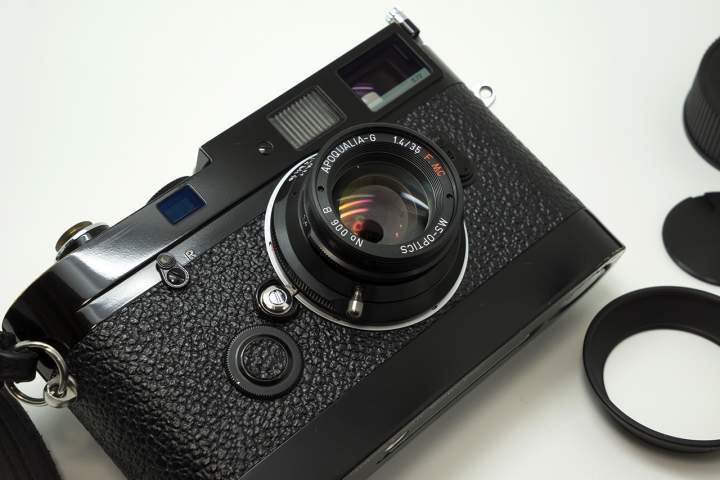 Camera Geekery: The New MS-Optics Apoqualia 35mm 1.4 F MC
Most people who are into Leica mount lenses have become familiar with the beautiful and sometimes quirky masterpieces made by Miyazaki San of MS-Optics fame. He has released a number of classic lenses over the years that have become extremely sought after. And now we are very happy to announce that Miyazaki san has finally put into production another stunning lens.
Over the last few years, Miyazaki San's lenses have become the stuff of legend. With their classic lens formulas, unusual design ideas (coma adjustment ring anyone?) and their diminutive size (the Perar lens caps for example).
But Miyazaki san has not been resting on his laurels. He has been busy, beavering away, to come up with a new lens. And it is a lens a lot of people have been hoping he will make, a 35mm 1.4! Yes, it is finally here. The new MS-Optics Apoqualia 35mm 1.4 F MC. And JCH has details, pictures and lenses for you.
So here it is. Rather beautiful, isn't it? It is a very small lens again, weighing in at only 115 grams when you include the hood (about 2 bites of a banana for scale). But it performs very well for a lens of its size. I asked Miyazaki san why he decided to make a 35mm 1.4 and he mentioned that he wanted to challenge himself to make a smaller 35mm fast lens. He felt that over the last few years his skills have developed and now he can tackle something like this.
This is the official details sheet for the lens, handwritten (as always) by Miyazaki san.
And because I am fully aware that this is borderline impossible for most people to read, here is a professional translation of the details for you all.
APOQUARIA-G 1.4/35 Full Multi-coating
No.: Focus check:
Leica M-mount lens with 6-bit support
Gauss type with 6 elements in 4 groups, f1.47 / 35.9mm
Focus coupled from infinity to 0.85m, focusable from 0.8m to approx. 0.55m on mirrorless bodies
Filter, hood: M37, P0.75, reversible
Size: Ø 49.5mm, length 23mm, weight 90g (total 115g)
Aluminum alloy lens barrel, ultra-high refractive glass with an ND of 1.8 or higher used for all elements
At f1.4, the central Ø15mm portion of the image has minimal flare and good contrast. Flare increases outside this area towards the corners. By utilizing some field curvature and reducing S.M. astigmatic differences, images with beautiful flare and bokeh shapes with minimal flow are obtained. This flare disappears in the central Ø25mm portion of the image at f1.7 and in the central Ø30mm portion of the image at f2. Chromatic aberrations and color shifts due to magnification are well controlled and can be said to be at apochromatic level.
With this lens, you can enjoy changing the image quality, something that cannot be experienced with modern lenses. You can experience the charm of this characteristic particularly when shooting close-up, such as portrait work, between f1.4 and f2.4. When the lens is stopped down to f2.8 to f5.6, resolution increases sharply and chromatic aberrations are minimized, and the simple 6 element 4 group lens configuration with multi-coating on all 8 surfaces enables the colors of the subject to be reproduced as they were in the flesh.
Modern fast wide-angle lenses are bloated in size and have very high performance due to the use of retro-focus optical designs and aspherical elements, but they lack the ability to change the image quality using the aperture. In my opinion, such lenses are just characterless copy lenses. The character of a lens lies in its residual aberrations, and this lens was born out of the desire to design a lens that brings these aberrations together beautifully in a way that can be changed manually.
MS-Optics Miyazaki
Miyazaki San has stated clearly that he wants to make a lens with character, and flaws are part of that character. So far the feeling of the lens is very interesting. Again, similar to the Sonnetar, the aperture ring is on the filter edge of the lens, so you have to be careful to use the lens focus tab to make sure you don't adjust the aperture by mistake. But once you get the hang of it the lens is very easy to handle. The small size makes it a very stealthy lens too. Even with the hood on, it doesn't protrude much from the body.
Some of you more diligent types might have also noticed that the company name has changed. It used to be MS-Optical, but now the comapny is officially known as MS-Optics. Don't ask me why, that one was not explained to me.
I don't have a digital Leica (oops, sorry Leica), so I have to wait until I can borrow one to take some sample images with the lens. But there is a Japanese language site which has tested the lens and you can see a lot of sample images taken with the lens there shasindbad.exblog.jp/25098333/ Use Google translate to get a rough idea of the review. I shall get some images up myself as soon as I can borrow the damned camera.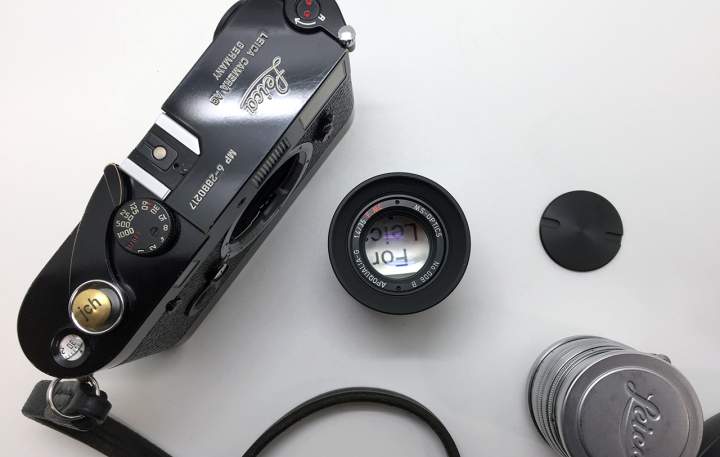 I have just got the first lenses in, and I am expecting more over the next few weeks. I am taking pre-orders on a first come-first served basis. I will be getting plenty of lenses, but it will take time to get them all. If you make an order for the lens I will update you on the progress of your order. I cannot send specific serial numbers, so please don't ask. I will do the orders in small batches and will make announcements online when I have more order blocks available.
The first of the lenses are available now Click here to order your lens
Test shots taken with the Apoqualia on a Leica M240:
Thanks
JCH