JCH Reviews: La Cravate Strap by Harry Benz
A while back I was really impressed with the Urushi Camera Strap that Harry Benz makes. I tested it out all over the place and not only was it functional and hard wearing, but it was also a fine looking strap too. Well, now Harry has another strap out and this time it is a wrist strap with a purpose.

I like the work that Harry Benz does. It is made with purpose and dedication, but not just that, Harry has a huge amount of passion for his work and his products and you can see that in the presentation of his straps. Now I know that a box isn't really anything to do with the strap or how it performs. But when someone makes the effort to make the item look presentable as well, you can imagine what sort of effort they are making with the product itself.
So let's get to the strap itself. La Cravate is basically a wrist strap for (most) cameras. Whoop de doo, you might be thinking but this one is a bit different. As with all of Harry's straps, this one is made from the finest water buffalo hide, so it is supple and easy to work with, yet tough as nails. I mean, those water buffalo are nothing to mess with. (Water buffalo fact: the can weigh 1,500 to 2,650 lbs (700 to 1,200 kg), they are mainly made of anger and rage.)
But one of the advantages to this material is that it aids the rather unique design of the strap itself.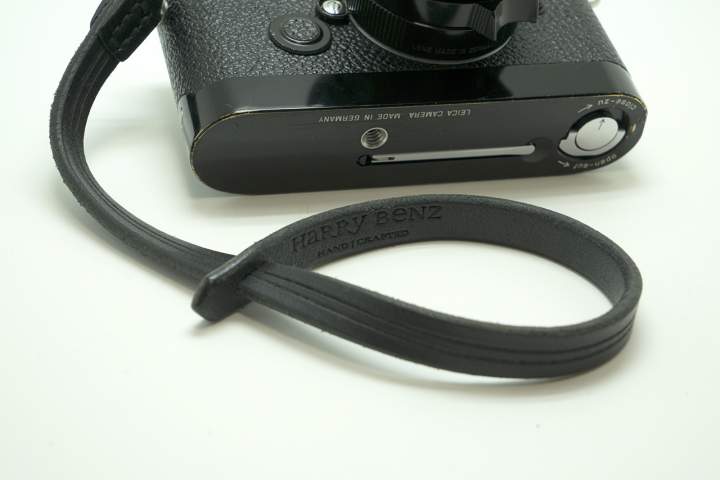 La Cravate is an adjustable wrist strap, that works on friction to hold the strap in the place you want it, so that it fits for you. I was rather sceptical at first and when I first wore the strap I found it to be tough and it would tighten on my wrist. I asked Harry about this and he explained that the leather takes some time to really work in and be a part of your fitting, so just give it some time. And I did.
Well, let me tell you it was worth it. It is like buying a very fine pair of shoes. They are lovely, but they are going to pinch for a couple of days until they mould to you. And then they are the most comfortable thing you could possibly wear. Well it is the same for this strap.
I have tried out all sorts of straps, and whilst easy has its advantages and disadvantages, I have found this strap to easily be the most fitting of my daily needs for this particular camera. It has been with me to Hong Kong and will soon go to the US too, so I have given it a fair bit of work time. And it seems to just fit.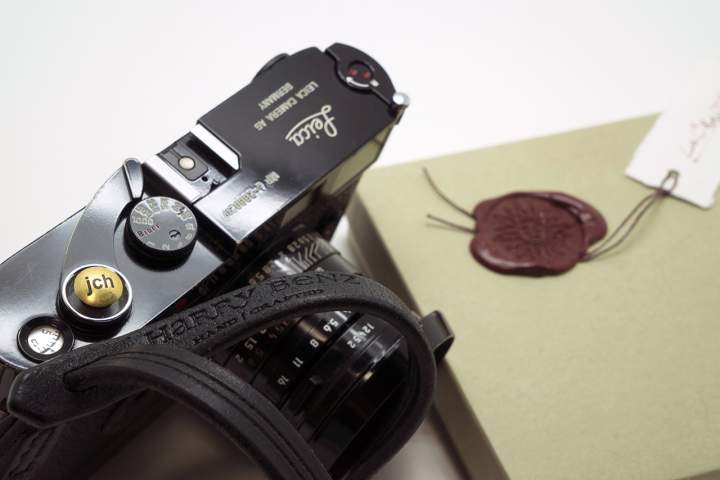 The way the strap works is really simple. The friction caused by the material makes it so that you can set the loop to your desired size with ease, yet once it is in place it stays there. This makes the strap adaptable and really easy to use.
When I first looked at the strap I thought it might be too long. But Harry explained that this is intentional, and that I would soon get used to it. This is because the slightly longer length give you the ability to reach everything on the camera without having to adjust your wrist again. I quickly got over it and have found this to be very true.
Once more thing I like about this camera strap is the ease in which you can wrap it around the lens when stowing away in your bag. It fits perfectly and doesn't leave strap poking out all over the place, and it also makes it really easy to remove your camera from the bag quickly if you need it.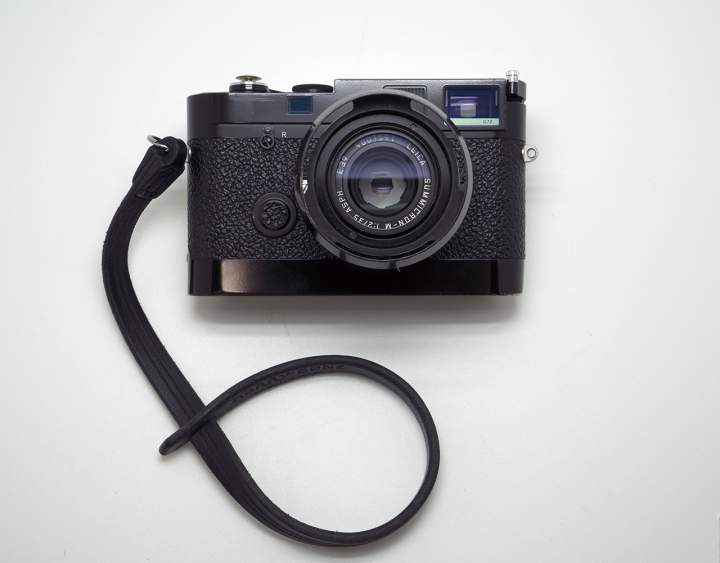 The strap comes in 3 sizes: Small: 6″(15.2cm) or smaller – 7.25"(18.4cm) /// Medium: 7.25"(18.4cm) – 8.25"(21cm) /// Large: 8.25"(21cm) and bigger. And Harry explains on the site how you can measure your wrist to get the right size for you.
This strap is $80, though I am unsure if that is CAD or USD. Still, it is a great brice for something hand made from the fearsome water buffalo. (Water buffalo fact: They are known to be adept knife fighters).
You can get one of these great straps (or some of his other brilliant straps too) through Harry Benz's site
www.harrybenz.com
Check them out.
Cheers
JCH