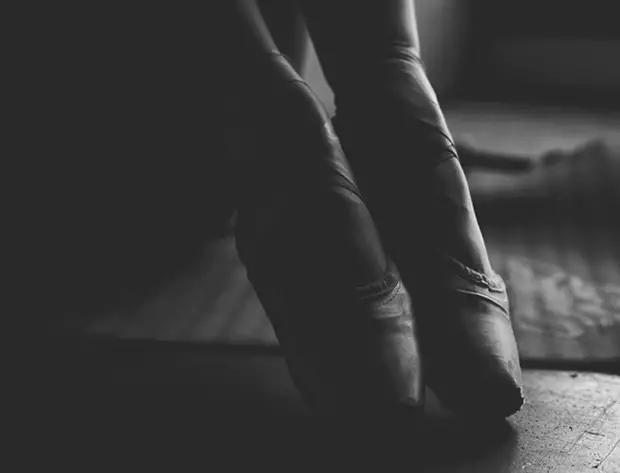 Get Featured: Anastasia Petukhova
Anastasia shares with us her fascinating piece about trying to capture a ballet group in action and the transition of her work whilst doing so.

Get Featured – Anastasia Petukhova
In was a relaxing morning on June 5, 2014 when I got an interesting email. A director of a contemporary ballet company reached out to ask if I'd be able to photograph their third season. I've been a huge fan of ballet for a really long time, but had no experience working with dancers. That same Saturday we got together to discuss the details and the vision and for the next three months I was on a mission to capture the most beautiful ballet shots I could possibly make.
I was working full time, so I had to come up with a way to combine my daily job with the rehearsals happening exactly at the same time. Lunch breaks, early morning hours at work, and skipped meals did the trick. I ended up doing ten shooting sessions with the company. I learned more and more with each one.
It's very interesting to see the transition of my photos through this series. I started with basics: pointes, and simple traditional shots. Next shoot turned out to be all about Mate, one of the dancers in the company.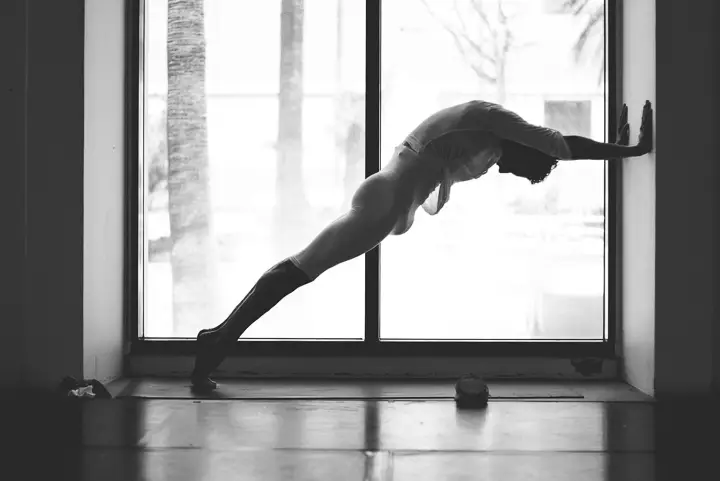 I got a series of great stretching shots on Day 2.
The more I shot, the more interesting the overall story got. I shot a lot with film lenses, Canon FD and Voigtlander mostly. It was a great experience.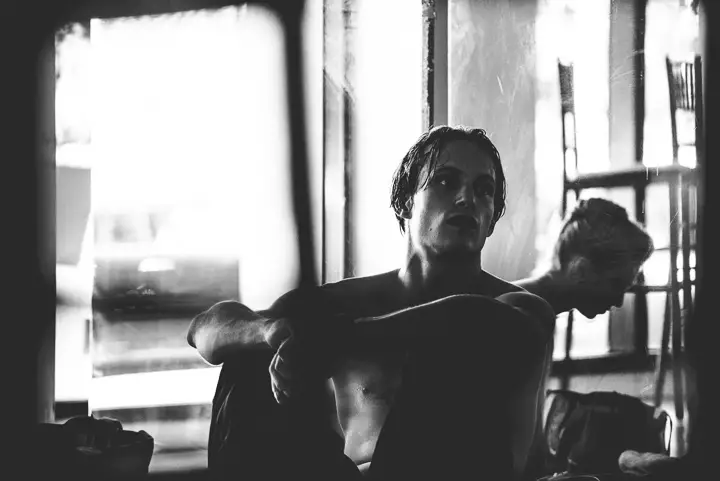 From the last day of rehearsals.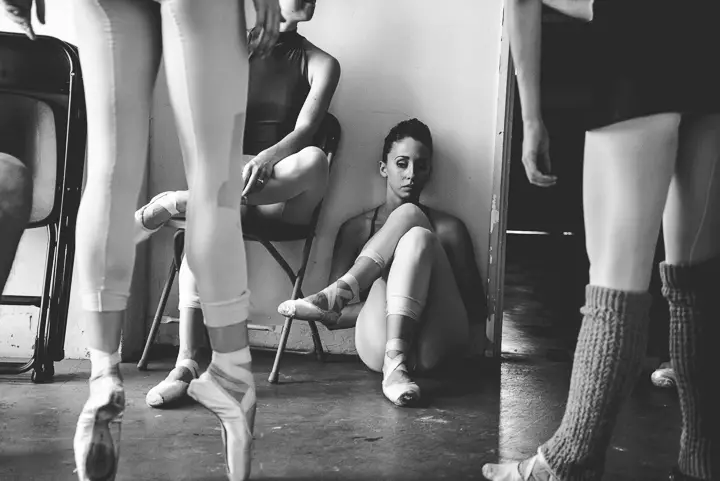 In August there were three days of the final performances, two for each day, 6 in total. It was exhausting after a full long week of work. I also shot music rehearsals that same week along with the fitting session, so I was burned out. My Sony A7R was also too loud for the performance venue and I needed a plan B (Canon 6D with 70-200 F.2.8).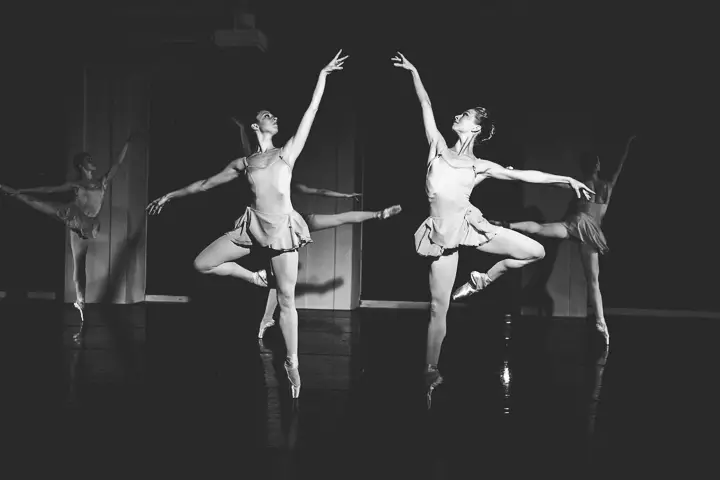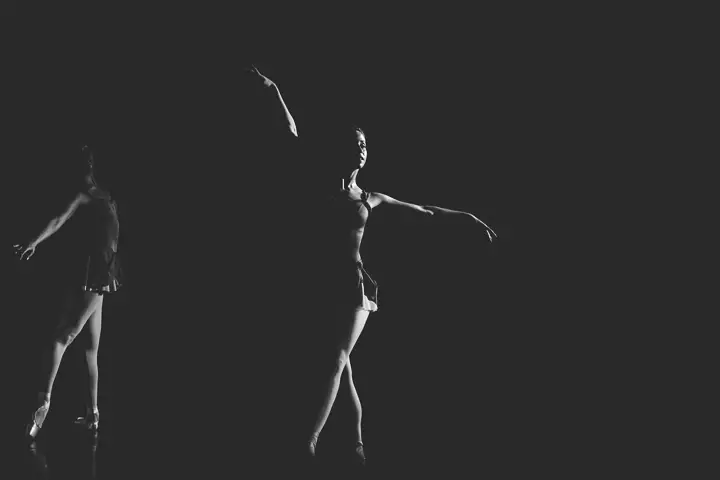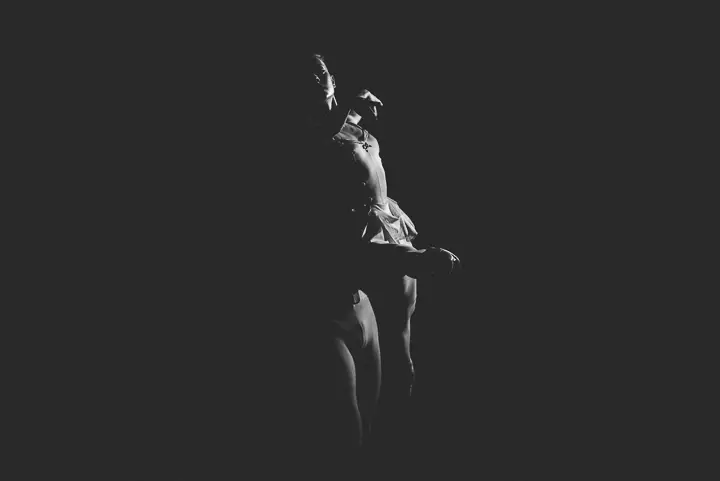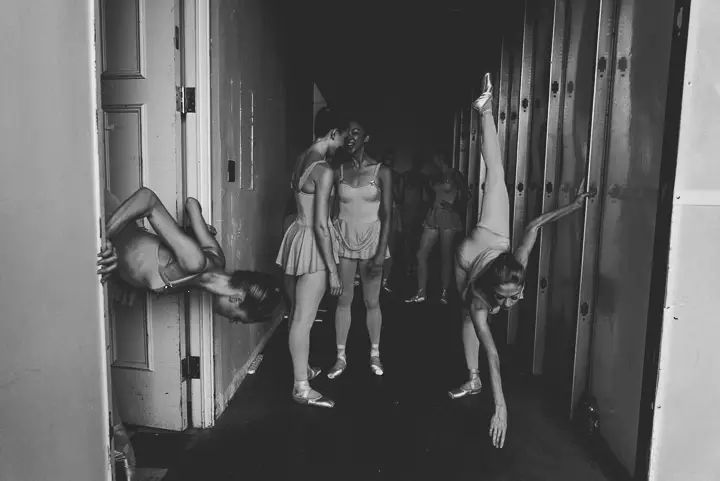 Everything worked out well and I finished strong with the tenth session on Sunday. I had to make a decision about the name of the series, and "Ten Days in Ballet" sounded much better and cooler. So I put myself together  and with a blank stare drove to the venue. That day I got a good chunk of the best ballet shots I've done so far.
That summer experience was amazing. You can see the shots from each of the ten days on my blog. Here is the link to the portfolio page.
You can follow me on:
Facebook
Twitter
Instagram
Thanks for sharing your work with us, Anastasia. I really like how this set developed.
Anastasia is also really passionate about film photography and has a cool store www.asildastore.com Check it out.
Come on, share with us what you have and get yourself featured.
Click on this link and send in your project/work: Get Featured. *I am looking for mainly projects, not individual images*. Please make sure you use this link, as otherwise it may get lost in the mass of mails that I receive.
Oh, and click here to see a few of the photographers that have been on the site before https://www.japancamerahunter.com/?s=featured
Please make sure you come and comment. Polite and constructive critique is welcome, offensive and disrespectful comments will be moderated.
Thanks
JCH