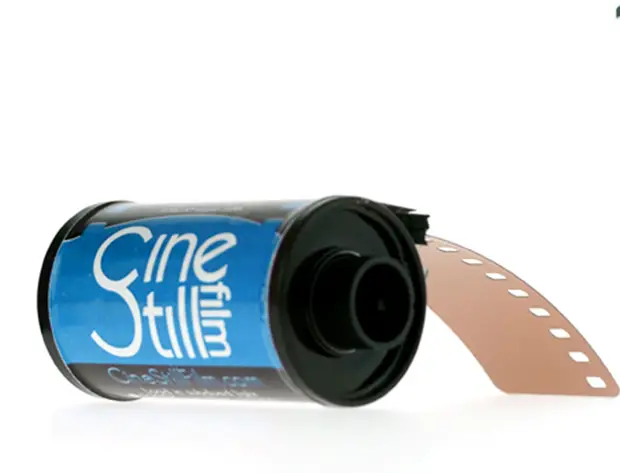 Film News: New Cinestill 50 ISO Daylight Xpro C-41 Film
CineStill have been very busy bees lately, what with their Kickstarter (which still needs support) and the release of the BWXX film, things must have been crazy for them. Yet they found the time to bring another new film to market! Check it out in another JCH exclusive.

CineStill have carved a name for themselves in the film world by bringing us interesting movie films and making them workable in 35mm format. Having just recently released a new film, I thought they would be having a well earned break, but no. They are working away in Hollywood (my that sounds glamorous) to find new films to share with us. And now they have one.
Announcing the new Cinestill 50 ISO Daylight Xpro C-41 Film.
Thats right an ultra low ISO fine grain colour film. This is the same stuff that they use in movies, to get that beautifully balanced colour and ultra sharp grain. And now we can shoot it too. Brilliant! This is basically Kodak Vision 50 stock, the stuff that the movie directors love so much. I have always wanted to get my hands on some and now I can, and you can too!
Description:
The second color negative film release from CineStill, CineStill 50Daylight Xpro C-41 in 35mm is now available for pre-order! CineStill 50D will begin shipping in early November but stock is limited on this initial release so order yours now and be the first to try out this new film!
With the addition of this new low ISO, fine grain, high resolution, ultra-sharp daylight balanced color film you can now shoot with the same coveted emulsion used by Hollywood directors and cinematographers in bright, high contrast daylight with wonderful results! This emulsion is boasted by Kodak to be "the world's finest grain film!"
Though CineStill has been extremely busy this past month working on their KICKSTARTER for medium format film, they have not stopped working on making motion picture film available in it's native 35mm format for still photography and expanding their current 35mm offerings.
The colors this film offers are really quite amazing and something quite different from anything else currently available. As with their previous 800Tungsten stock, CineStill's rem-jet "Premoval" makes this motion picture ( ECN2) film safe to process in standard C-41 photo lab machines or at home and the results are beyond that of any other films available to photographers.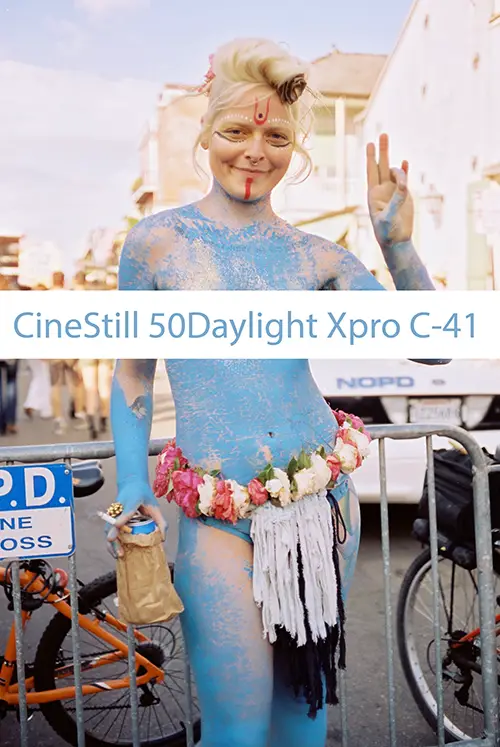 This ISO 50 speed daylight balanced (5500K) motion picture emulsion is being offered in standard 36 exposure 135 format. This film is created from original fresh Kodak 50D stock and is optimized for a hybrid workflow, ideal for scanning. Treat this film as a low speed 50 ISO film when processing in C-41. May also be processed in motion picture ECN-2 chemistry.
Key Features of CineStill 50Daylight:
-Color Balanced Daylight (5500K) color negative motion picture film stock for use as still photography film
-ISO 50/18° in C-41 or ECN-2 Process
-Factory spooled in 36 exposures high quality 135 Non Dx-Coded Cartridges
-Rem-jet backing free, resulting in a unique halation effect
-Boasted to be the world's finest grain film!
-Unrivaled highlight latitude
-Dynamic accurate color rendition
-High resolution with maximum sharpness
-Enhanced Scanning Performance
-Great for portraits and landscapes
-Recommended to process C-41 or you can process in ECN-2 chemistry by hand without worrying about rem-jet
Note: This film was designed to be processed in ECN-2 Chemicals and may still be processed in it's native chemistry. Test results show consistent in standard C-41 machine processing when compared with ECN-2 motion picture lab processing performed by professional labs. Long term archival stability has not been tested past 3 years. Expectations for archival longevity should be somewhere between Kodachrome and most C-41 films but there are no guarantees. We will replace any roll that shows any defect. We do not accept any liability beyond replacement of original film purchased.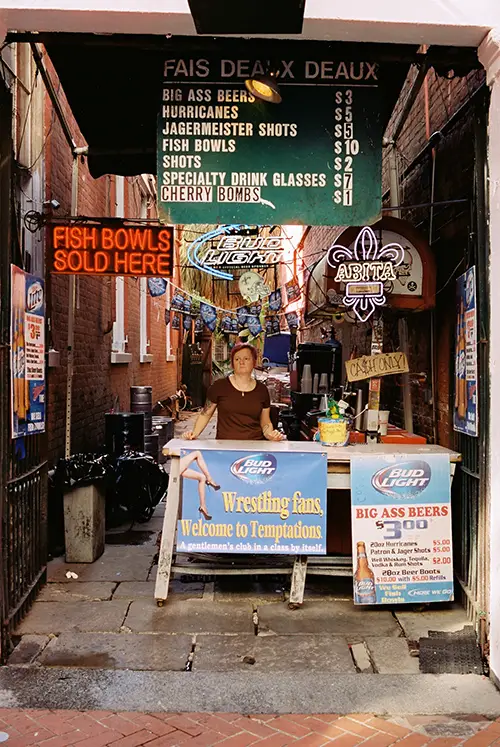 The CineStill 50Daylight Xpro C-41 35mm Color Negative Film is re-formatted movie stock that has been prepared and factory packaged in 36 exposure non-DX-coded canisters for use in 35mm still cameras. Utilizing a unique "Premoval" stage, the traditional anti-halation rem-jet layer has been removed from this film, enabling its development in C-41 chemistry as well as the motion picture standard ECN-2 process.
This looks like it is going to be massively popular. And I have no doubt there will be a wait to actually get your hands on some. I have one roll (hehe) and that is it. But I hope to be able to stock some of it soon. This is wonderful news for the film community and it is great to see a group who are pushing the boundaries.
Check out the CineStill page to pre-order yours.
www.cinestillfilm.com
Facebook page
You can pre order it here
Or from Freestyle in the USA
Oh and did I mention you should support the CineStill Kickstarter?
https://www.kickstarter.com/projects/cinestill/cinestill-medium-format-film
I am really excited about this. So many new things to try lately and so much positivity. I am hopeful that more great things will come from the guys at CineStill.
As usual I would love to hear your comments on this. Would you use it? What do you want to see next?
Thanks
JCH