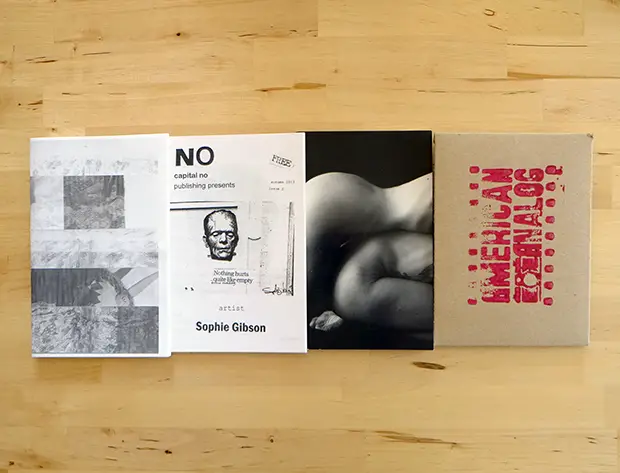 Photography zines (and books) No: 16
I have a whole bunch more books and zines for you all to enjoy, so without further ado, let's get cracking.

It is a really nice feeling to get zines and books from all over the world. There are some really creative people out there and it is lovely to be able to use this platform to share their work with you all.
I am really glad this feature picked up steam, I never get tired of seeing great new work and sharing it with all of you. But I need you all to keep on sending them in. Keep them coming by following this link. Thanks.
The Great Whatever by Anonymousish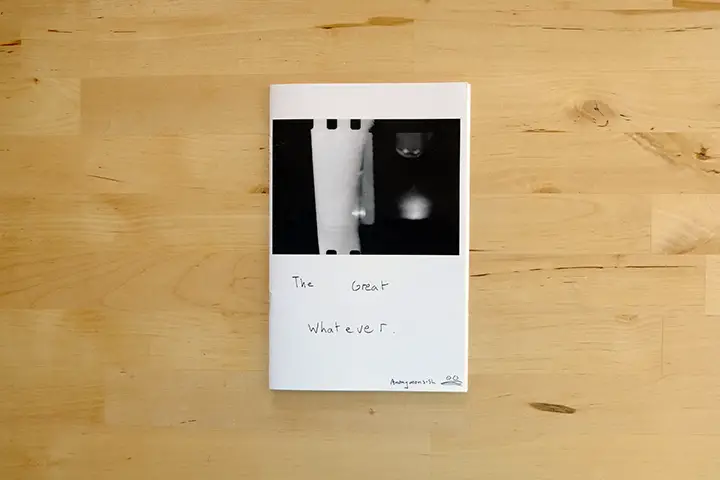 I got two lovely self published zines from Anonymousish AKA Miles Foreman, with some very cool little test strip notes attached to each one. The first is called 'The Great Whatever'.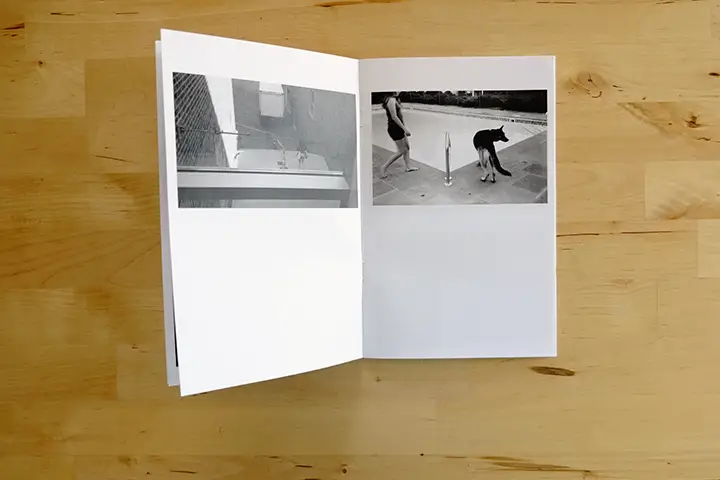 This cool little zine was shot entirely on a Rollei 35SE over the summer. It looks to be a sort of mini travel documentary with a strong skateboarding theme. We get a lot of skater/photographers here, I wonder what the correlation is.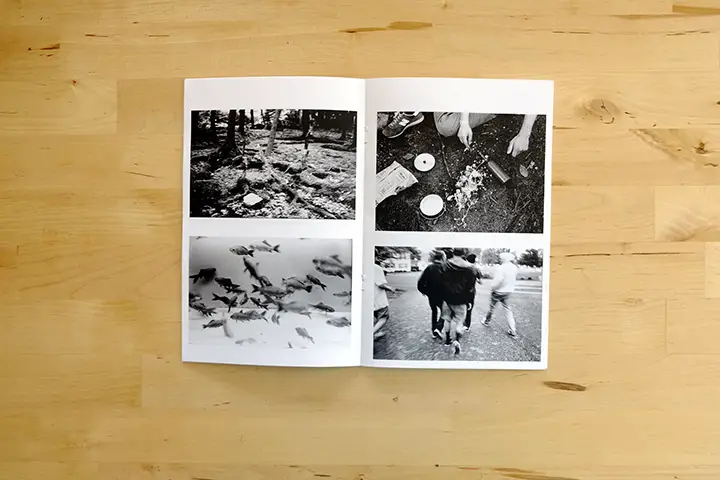 This is a cool little mishmash of images which gives you a feeling of being on the scene with the photographer. Catching the last of the summer before it all fades away for another year.
Looking at some of those ramps it is fair to say this was a pretty epic road trip of some kind, you don't see those everyday.
Untitled by Anonymousish

The second zine in the series is more of a story board, with images in a scene and writing to accompany the images. This is the wild thing, it says…
It looks like some kind of childhood nightmare, the bogeyman under the bed or the monster in your closet. Perhaps this is a way of confronting the fears that lay inside us? Or maybe it was just a lot of fun to do?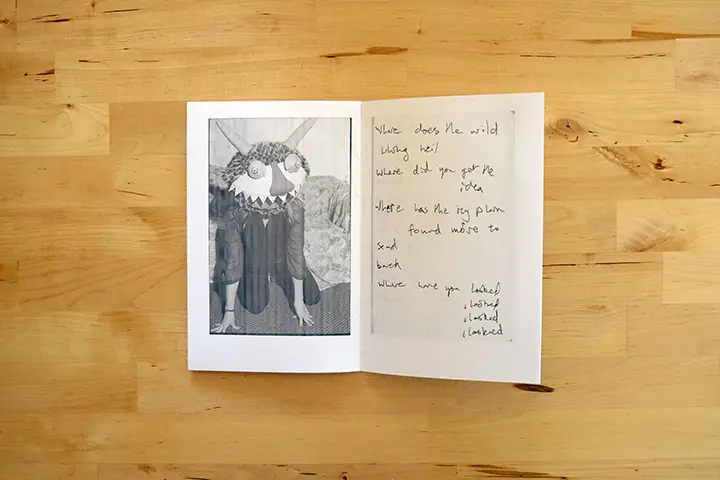 I love seeing things like this, the creativity and imagination is really inspiring.
You can check out more of Anonymousish's work over on Flickr: Link
Nothing Hurts Quite Like Empty by Sophie Gibson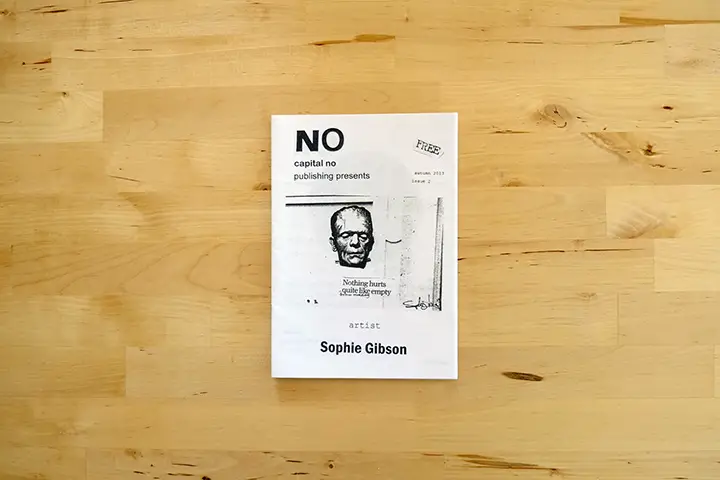 This is a very interesting zine, though I would hesitate to call it a photography zines, as it is more of a mixed mediapiece showing Sophie's collages.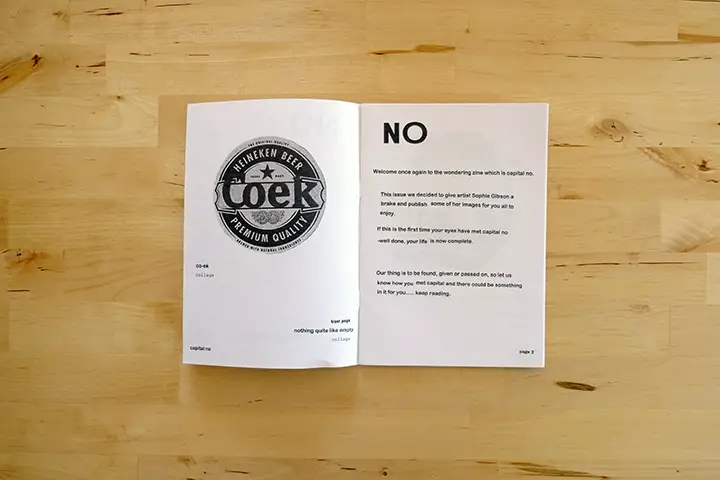 The whole concept of this zine by Capital NO publishing is to be found, given or passed on. None are for sale, you have have to 'acquire' one of them somehow. Fortunately I was sent mine.
I like this. I like this style anyway, but I also like that not just pure photography zines are being sent in. This is a very cool direction.
You can see more of Sophie's work on her website: Link
CHIAROSCURO I by Selina Mayer

This lovely glossy series of nudes is Selina's first self published photozine. It is beautifully and thoughtfully presented.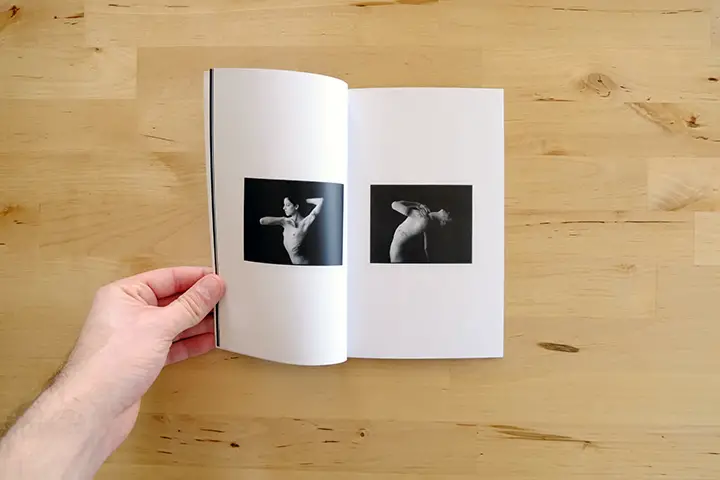 As a series of nudes, this is a pretty self explanatory. But the images are beautifully shot, and sequence very well. There is no overt nudity, this is artistic and thoughtful work.
This book was released to support the work of all three artists involved. If you would like to get a copy of this then you can through Magcloud: Link
You can see more of Selina's work by checking out her site: Link
American Analog by Doc Popular

Doctor Popular is back with another instalment of his America Analog series of zines. I really wish I had the drive to produce this much, it is very cool to be able to do this.
Again this is another beautifully produced piece of street photography work. We are back on the streets of New York and traveling through the neighborhoods to see what life on the streets is like.
The more I look at this zine the more I want to go and shoot in NY. I will have to make sure this happens.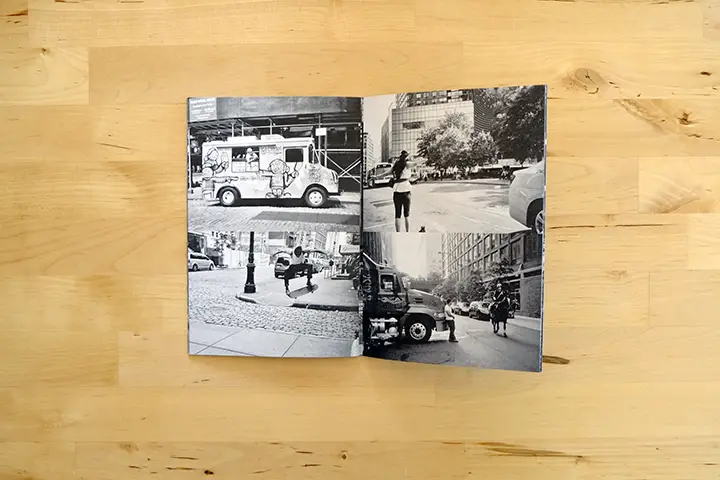 You can get these zines through Doc Pop's site.
Shop
http://www.docpop.org/Shop/
Site
http://www.docpop.org/
Thanks to all the guys for their submissions, it is a really cool thing to be able to share them all with you. And remember, this is open to everyone, all you need to do is send one to me. If you would like to have your zines or books featured then all you have to do is mail me. Hopefully there will be plenty more of you who want to get your books and zines out there to the world. Another instalment will be coming soon.
Thanks
Japancamerahunter