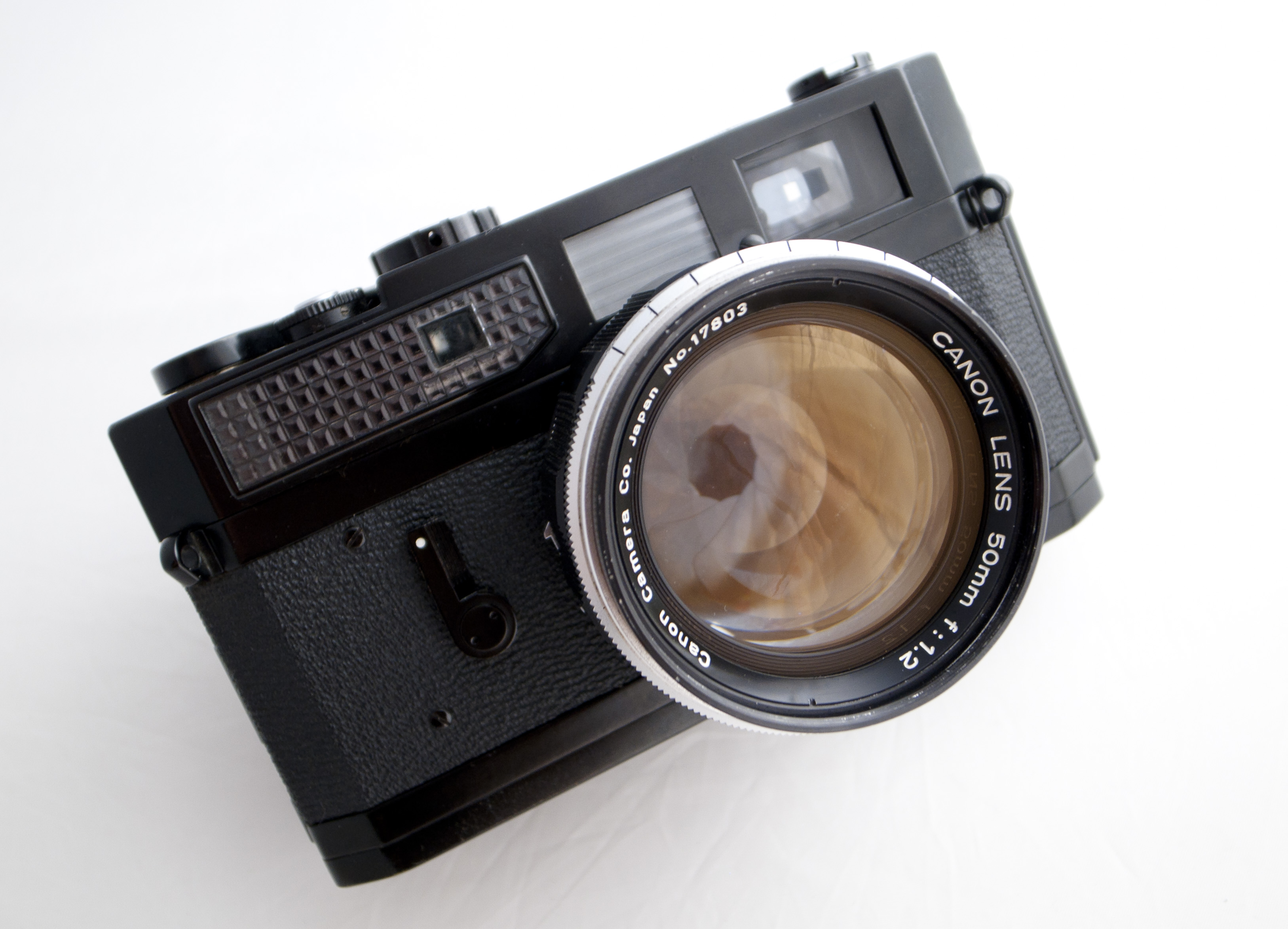 Some more camera-porn for you, this time from my own personal collection
This is a little something that I picked up yesterday. I got a call from the always charming Mijonju, who said he was in need of a Summicron 50mm lens and wondered if I had one. Well, it just so happened that I did have one lying around. I had bought one for myself to go on my M6, but had ended up never using it, as I honestly think that the 35mm Summicron ASPH is one of the best lenses ever made, and will never ever leave my M6.
He offered me a straight swap deal for the lens, which I was more than happy to take, as I got to have this beauty, the ultra sexy Canon 7 Black (not the black paint, the original black model). Now it is said that Canon did not officially produce black versions of any of its rangefinders, but this is not necessarily the case, as there have been a number of black rangefinders finding themselves on the market. Of course there are a lot of fake home-painted jobs, but you can tell them a mile off. This one is clearly not one of those cameras, it has the lustre of an original Canon pain-job and there are no gaps or marks at all. It is perfect.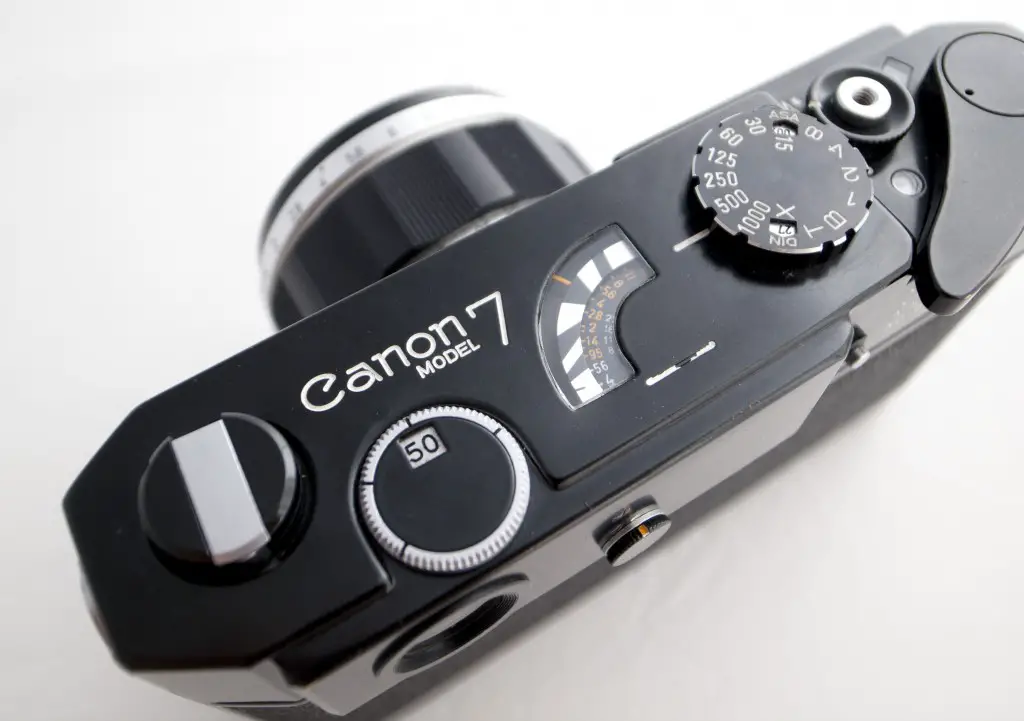 The Canon 7 series was the last of the rangefinders that Canon produced, as in 1954 Leica released the M-mount M3, which not only completely devastated every competitor, but also put an end to the screw mount. As Canon and Nikon were not able to make M-mount lenses this meant that they were no longer in the running.
Despite this being the last of the Canon rangefinders it was no slouch, in fact it is quite possibly one of the most complex and comprehensive rangefinder cameras ever made.
The 7 was a selenium cell metered camera, which trumped the offerings from Leica and Nikon immediately as they had no meter at all. It also has a huge and very very bright .8 viewfinder with 5 parallax lines within, with a tasty selector dial on the top plate of the camera. The interesting thing about the Canon is that the lines are marked with the focal length within the finder, so that you immediately know what you are looking at.
It has a rewind function, so that you can do double exposures easily, by just cranking the rewind knob one and a half times you will be on the same frame again.
But one of my favourite things about this camera is the swing door film cover! God, it makes things soooo much easier than having to fiddle around. Don't get me wrong, I love my Leica, but I would love to have a door on my Leica even more.


Now this particular camera was passed to me with this stunning piece of glass, the 50mm f1.2 LTM. And just look at it, it is huge! Now, this lens is not going to win awards for sharpness, but at the time of its release it was amongst the fastest lenses on the market. The fastest being another Canon, the 50mm 0.95 LTM, which was also designed for this camera.
The canon rangefinder series had a stunning selection of lenses, most of which are extremely hard to find nowadays.
One of the cool things about this camera is that you can now buy a thread mount adapter so you can put the M-mount lenses on your Canon 7. You can also put the LTM lenses onto your m-mount camera (kit here). I cannot wait to try this out on my M6.
So, all in all I am pretty happy, and I got to tell you about a brilliant and seriously underrated camera. Hope you enjoyed it and let me know if you want to find one.
Thanks
Japancamerahunter
Ps. Massive thanks again to the super awesome Mijonju. Check out his youtube page, always interesting and lots of fun.