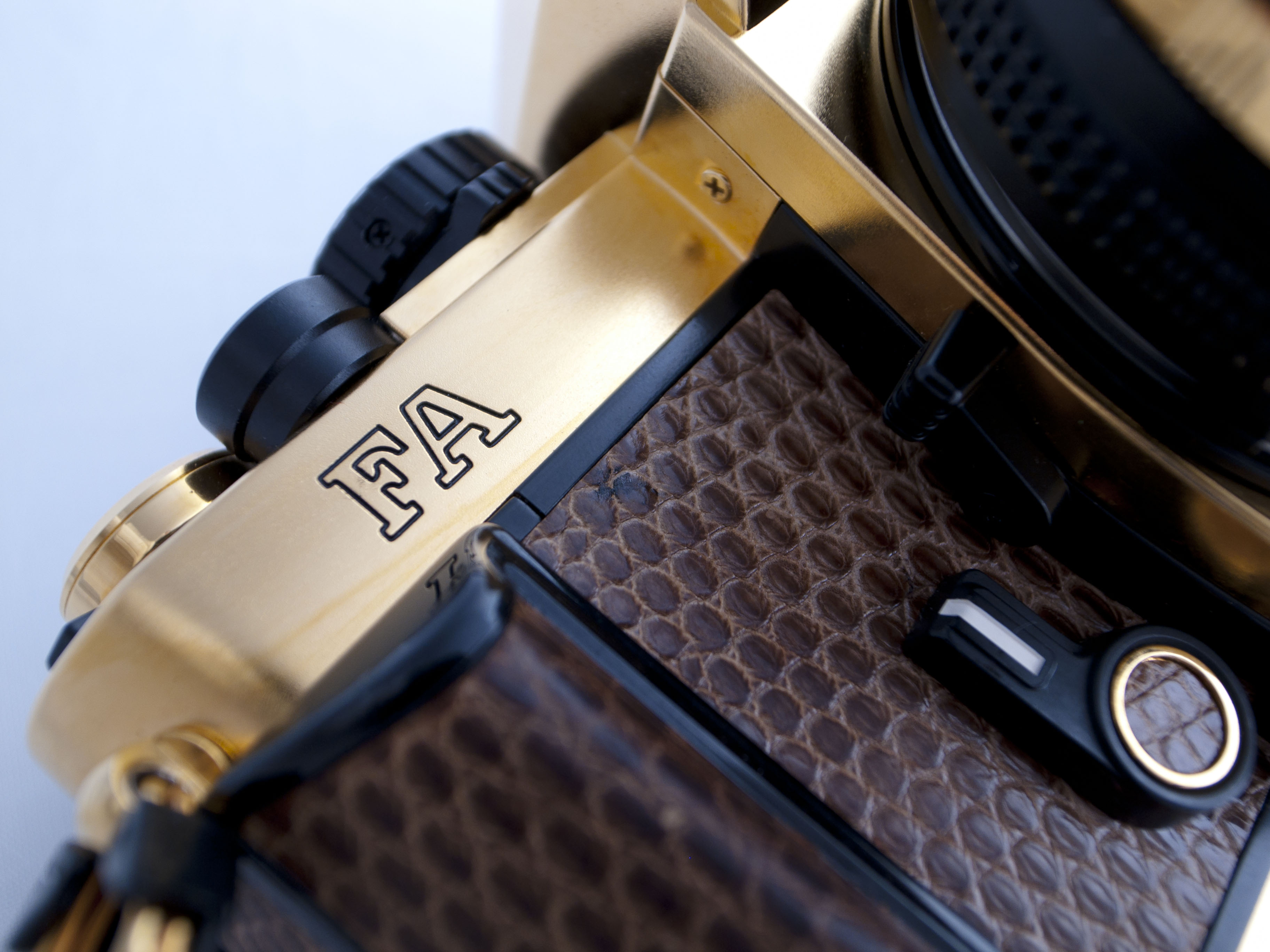 I picked up some fantastic things at the camera fair, including this: Wow, it's so damned gold!
The camera fair was weird, not a success in that I didn't get the item that I was looking for, which sucked, but I did come away with some fantastic consolation prizes. These are the sorts of things that you can find there, and if you are polite enough and have a bit of Japanese then you can get a good price too.
The Gold Anniversary Nikon FA from the camera Grand Prix 1984
Pretty cool huh? A gold camera, that is like the ultimate bling for someone like me. And is the third gold camera that I have had in my inventory. Though this is already off to a customer, so I thought I should get some shots of it before it went.
I also came away with something really special, I couldn't believe it when I saw it in the case and just had no choice but to grab it…
Boxed, mint, unused Nikon F3 Limited!
Yup, an unused F3 Limited. I mean, you never see those anywhere. But you do in Japan, this place is amazing. And that is what I love, that I can ge these things for people. This is also off to a very very happy customer, but I had to get some pics of this one too.
I mean, how beautiful is that? Just gorgeous.
All in all, I am pretty happy with what I got there (I got loads and loads more than this, but these were the prize items). I am always looking and would be happy to look for you if you wanted something stunning. Drop me a mail through the contact page and we can work it all out.
Cheers
Japancamerahunter