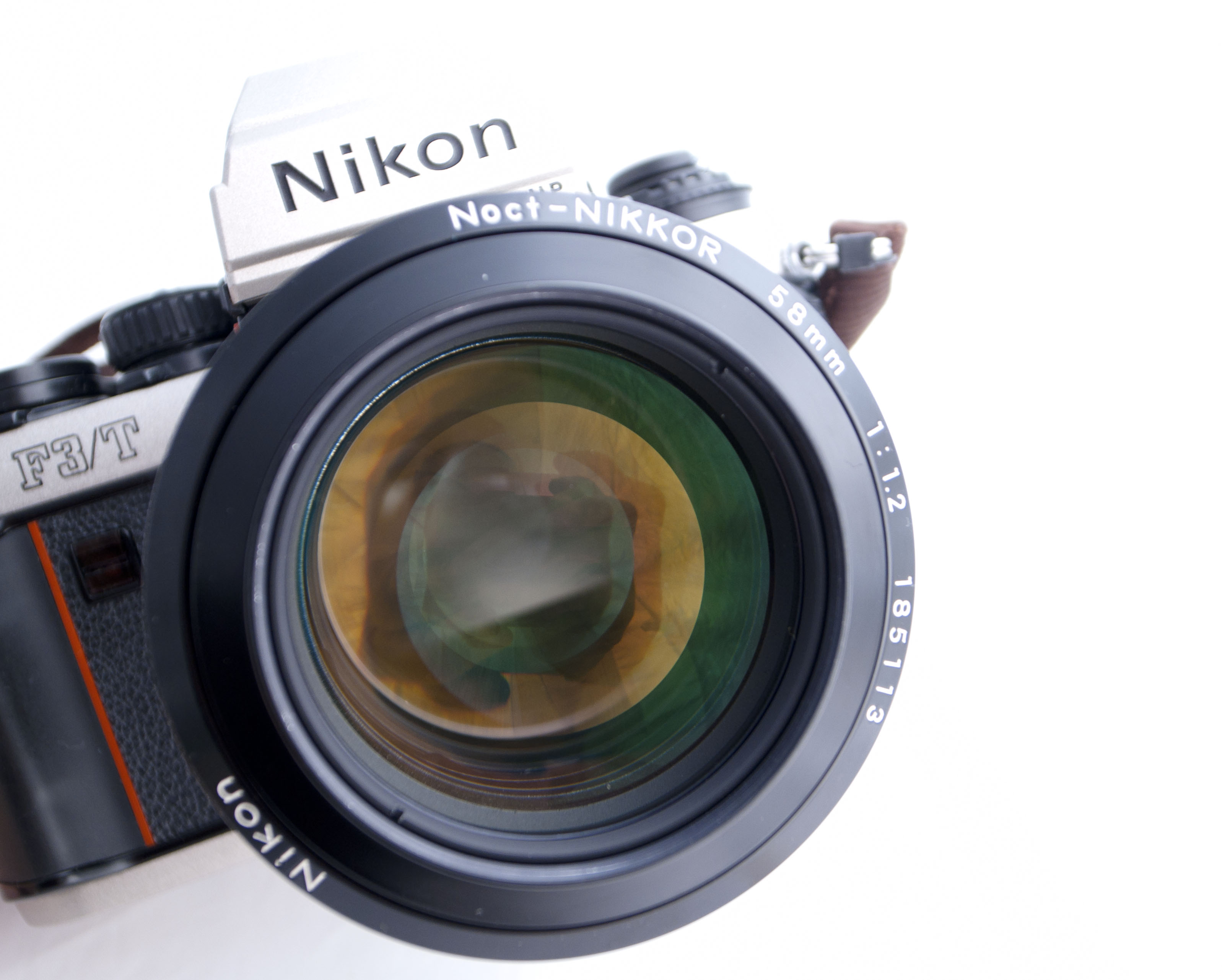 There are camera lenses, and then there is the NOCT: Yes, that is right, the Nikon Noct. The daddy of fixed SLR camera lenses.
This is the ultra pretty, ultra heavy and ultra fast Nikon Noct 58mm f/1.2 Ais camera lens. This is what could be called a Bokeh master in the truest sense, having a hand ground aspherical lens that is perfect for low light photography.
The difference between this and the 50mm f/1.2 is staggering. The 50mm has a great deal of softness around the edges, especially when wide open, but this lens is sharp and consistent. The softness and aberrations have all but been eliminated. But then, I guess they would be when the Noct costs 5 times the price of the 50mm!
This lens is impossibly pretty, and a dream to use….unless you have a digital camera, in which case you will need to get a different focussing screen to deal with the shallow depth of field. It works with most of the Nikon digital range, though it would look a bit silly on some of the smaller cameras, as it is HUGE!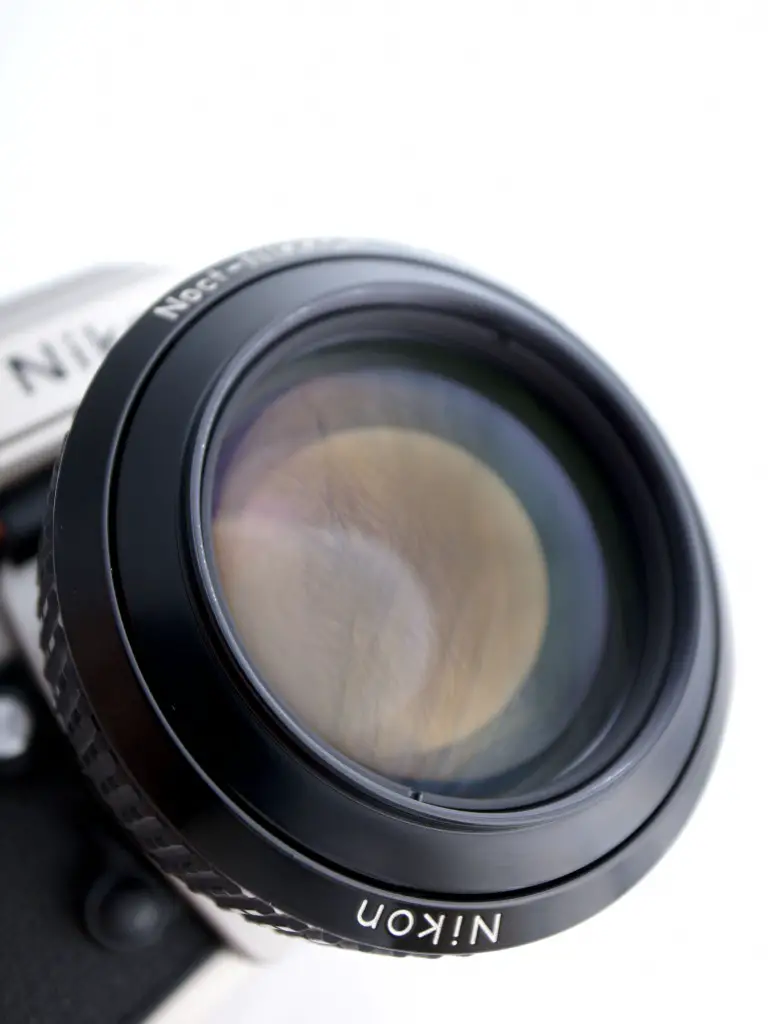 This particular Noct went off to a very discerning customer almost as soon as I got it. If you are interested in getting your hands on one of these special lenses, drop me a line and I can source one for you. The Noct will set you back a very pretty penny, but it is something that you will not regret, that is for sure.
Cheers
Japancamerahunter