The slightly quirky and rather pretty Nikon 28Ti. I honestly think that Nikon had no business in making this camera…
But it did. At the time of the inception of this camera there was a bit of an arms race going on in the last days of the compact film camera market. Contax was making the T3, Minolta the TC-1 and Ricoh the GR1v, so Nikon felt they had the need to get in on the action in the high end compact market. But they basically came into the game too late and with a camera that was not as good as the rest. The Contax could boast a Zeiss lens, the Minolta had the legendary Rokkor, so this came as a runner up. But make no mistake, this is a very capable camera and has a great lens. But where this camera trumps the rest is the design.
Wow, that is on the top of the camera? Awesome!


Yes, this is the top plate of the camera, and isn't it pretty? That gorgeous analog dial really sets this camera apart. Whoever came up with this was inspired and managed to put this camera into the history books as something that people wouldn't forget in a hurry.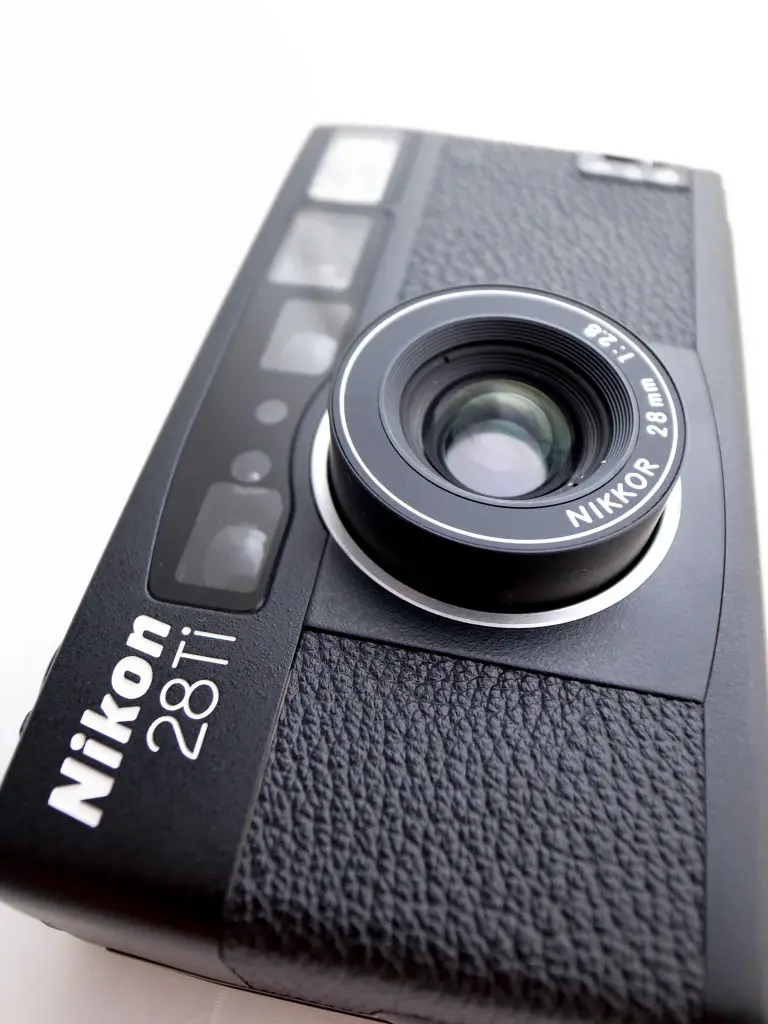 This is a really pretty camera, and it has a great lens, strong titanium body and sturdy build. If you are serious in any way about compact cameras, then you simply should have one of these in your collection.
Cheers
Japancamerahunter