Contax compact cameras are awesome
How did a boring Japanese company make things as pretty as this? Who knows, but Contax made some fine cameras, and here are a few of them.

Seriously, did someone have a moment of madness and actually get freedom of design or something? Basically, during the nineties, most compact cameras could be classed as 'functional' which basically meant that they were cheap and cr*p. But Kyocera the owners of Contax seemed to allow the designers and engineers of Contax free reign to make whatever they felt like. And they seemed to take full advantage of this, designing titanium bodied cameras with the finest Carl Zeiss optics. Cameras that were, and still are considered to be some of the best compact cameras ever made.
This is not going to be a complete list of all the compacts that they made, nor will it be a detailed technical analysis of the cameras, this is basically camera p*rn. I like taking pictures of cameras, so sue me.
First up, the contax TVS III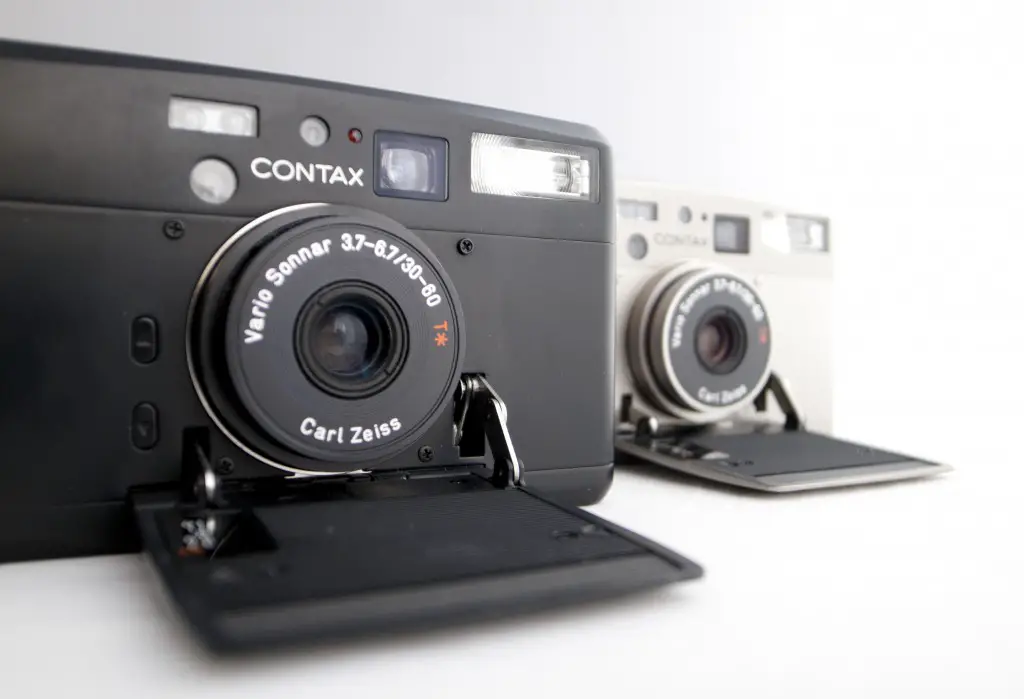 To me, this is the hidden gem of the compact camera world. Most people go for the T3 or the T2, but this camera is every bit as good in my opinion, and it has the stunning front flip down door. This thing looks seriously cool, the design is stunning, and it still utilizes the awesome Vario Sonnar 30-60mm lens. Whilst this camera is not as fast as the T2 or the T3, I personally think that it trumps both of them on design. I have been lucky enough to find a jet black edition of this camera, which is really unusual and very special.
Seriously, look at that, it looks like a robot's face or something, and who wouldn't want to have that in their pocket? A madman, that is who.
This camera has a pin sharp lens, excellent features and a fantastic build quality, there is not really all that much you fault with this camera, other than they don't make it any more.
Next up, the brilliant Contax T2
Now this is a special camera, a bit of a legend really. There are plenty of very serious photographers who still use this camera on a regular basis. It has an absolutely stunning lens, that is super sharp and damned fast for a compact. It uses the Sonnar 38mm f/2.8 lens, coupled with a small flash and a cool titanium body.
The really cool thing about this camera is the different colour editions that it came out in, from the original silver version right up to the final model which was platinum coated. Whilst I don't have all of them at the moment, I have some of them, so I have decided to show them to you. They are all for sale and all in beautiful condition, it would be really cool for someone to take all of them together, just so they could have this complete collection.
The build quality of this camera is superb, and it feels really robust. All of the Kyocera era contax cameras were built really well, and were mainly aimed at the serious compact photographer, who wanted above average quality for their shots. Which leads us on to the final model in this collection, the big daddy, if you will.
The incomparable Contax T3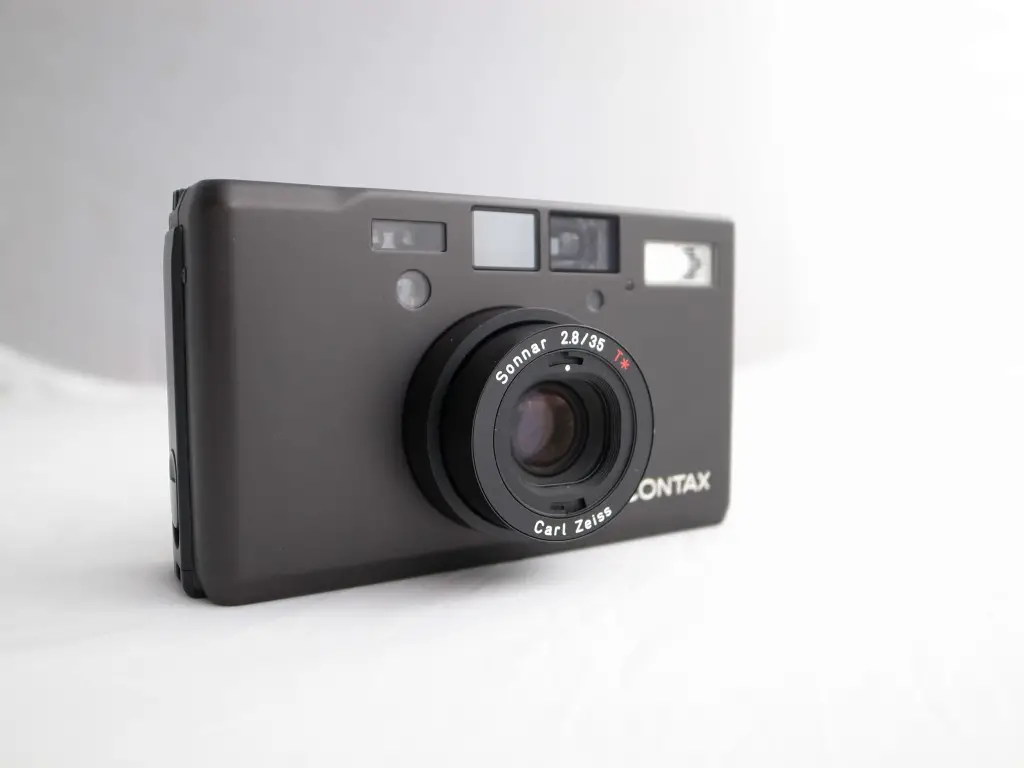 This is the flagship of the range, and you can really feel it, the build the speed and the lens, they are all special. This one comes with the super duper Zeiss six element Sonnar 35mm f/2.8, which is scary in its sharpness and balance. I love this camera and love how easy it is to use. It is fast and smooth and always seems to be ready. As a street shooter it is in its element and you will find it easy to chew through a roll in a very short time with this thing.
Looks pretty damn good too.
So, there you go, some pretty pictures and a little bit of information about these beautiful cameras.
I often have these cameras available on my current sale items page. You can also see when I have them on my Facebook page.
Cheers
Japancamerahunter