Here is a current stocklist of items that are available.
I currently have a number of items available for sale, please feel free to contact me with any questions and for pictures.
The prices on here do not include shipping, I will calculate those prices individually depending on the region and weight of the items.
If you want any of these items all you need to do is click here and send me a mail to tell me what you want.
Compact cameras 
Rangefinder
Leica M6 Wetzlar Chrome 0.72. Full CLA carried out. Smooth as silk. Paint bubbling on the back door. Exc + $1525

Bronica 645RF W/65mm f/4 lens, strap and manual. Full CLA carried out by Tamron. Mint – $1250

Leica IIIc Original Red Shutter Curtain. A very rare camera. Has Nazi 'M' (navy) engraving, but not is unlikely an actual Navy camera (probably added later). Exc + condition. Fully functional. $1400

Leica M3 Double Stroke chrome camera body, Leica 35mm f/2.8 Summaron, Leica Elmar 90mm f4 chrome lens, Leica Hektor 135mm f4.5 chrome lens, an original and rare Leica leather case and diverse filters. Exc $1995. A rare complete set.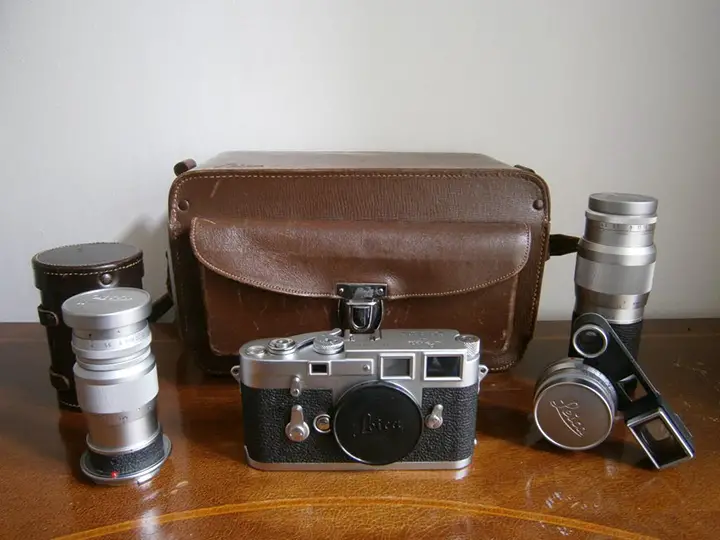 SLR Cameras
YashicaMat 124G w/hard case. Very clean, meter working. $425

Nikon F100 SLR. Boxed w/manual, strap. Mint – $400

Lenses
Konica Hexanon 60mm 1.2 L No: 751/800. Full set boxed w/hood, case, filter, finder. Mint – $ask for details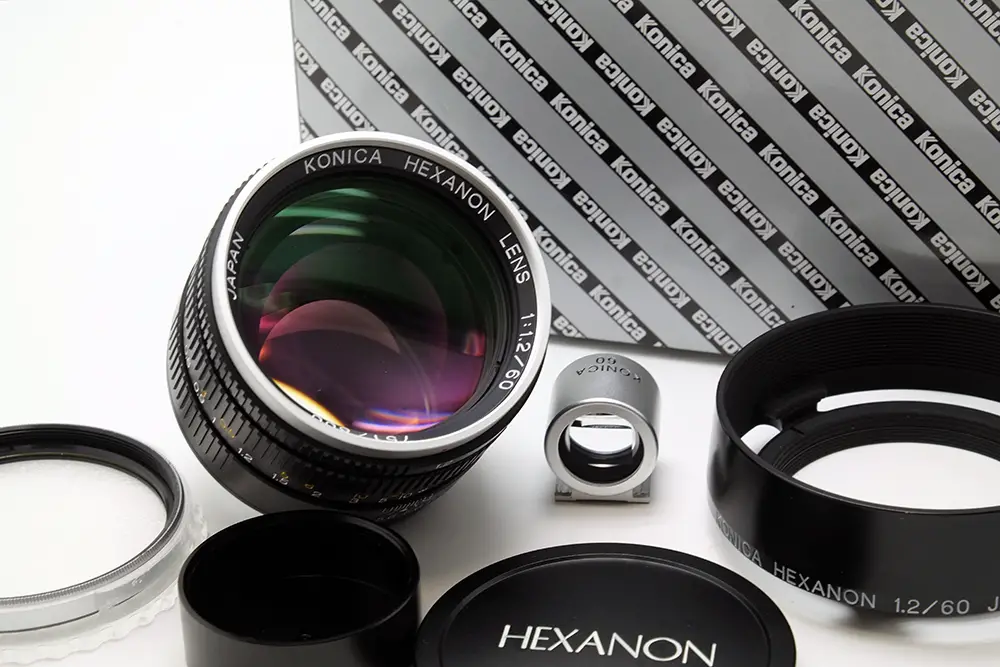 Leica Summilux 75mm f/1.4 Made in Canada. This is one of the sharp ones too. w/leather case. Mint – $4200!!

Misc
Heidelberg Chromagraph Scanner Excellent condition $6200 Shipping to be arranged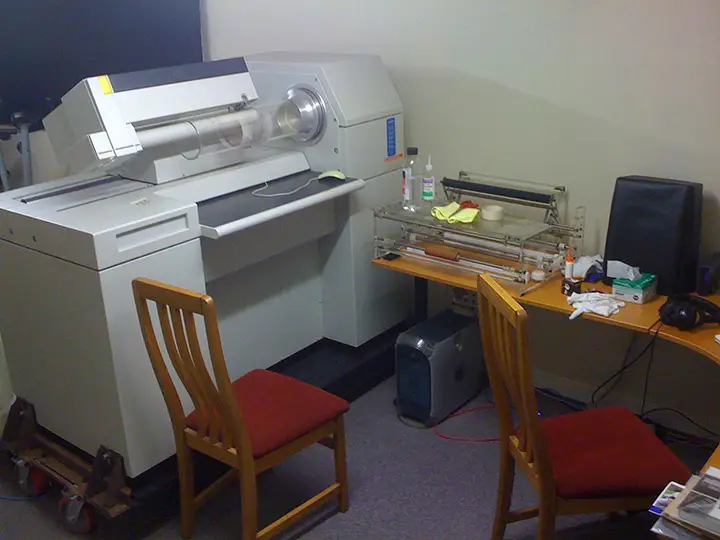 The Chromagraph is in superb mechanical/operational and aesthetic condition. it was serviced by an ex-Heidelberg technician in 2012, and it has had less than 50 scans through it since then.
The system includes the following:
Heidelberg Chromagraph S3400 Drum Scanner
Mounting Station
1 Small Drum
3 Medium Drums
2 Large Drums
PowerMac G4 with OS9 and Linocolor 6 installed
Drum mounting fluid
Drum cleaner fluid
Other consumables (acetate sheets, Kimtech wipes etc)
The drums are all in good condition, no noticeable crazing or wear that will affect the scan. The two large drums are currently fitted with black cardboard on the inside for reflective scanning.
If you want any of these items all you need to do is click here and send me a mail tell me what you want.
Thanks for looking and I hope you find something that you want.
Japancamerahunter