In your bag No: 452 – Maksim Shdan
1 min read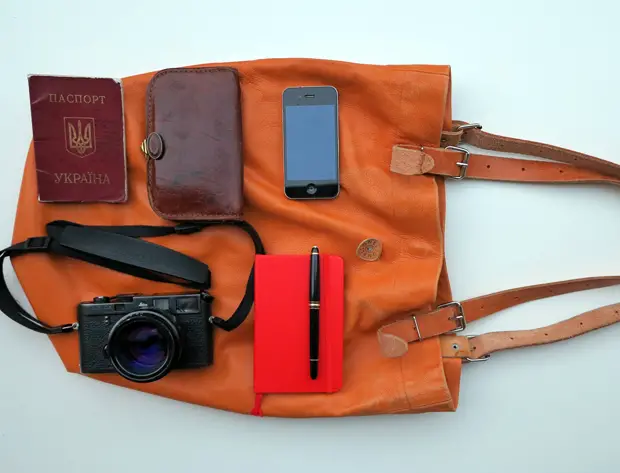 In your bag 452, Maksim Shdan
Today we have a lovely bag (well, actually a couple of bags) from you direct from Germany. Scant on information, but delightful to look at. Come and have a look at this lovely bag set.

Hello, my name is maksim, i'm 31 and live in Germany.
here are some of my daily instruments:
Leica m6 and Nokton 50mm f1,1
iphone4
12 kodak 400 films
Atem Atem a la carte Bag
moleskin with pen
the bridge – wallet
Normally, the m6 with nokton 50 f1,1 is on my neck for daily visual notes. It's also the camera for some editorial or portrait or wedding jobs or trips in Europe.
On my shoulder is a light leather bag with enough kodak 400 color films.
For food-photography or close-ups i use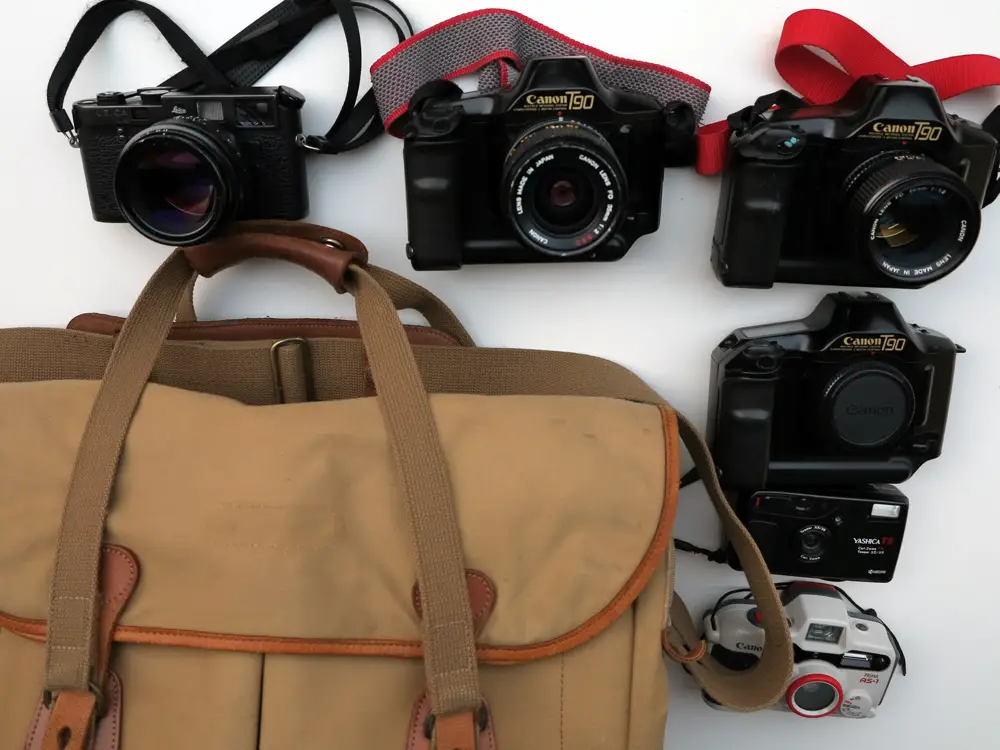 3x canon t90 and canon 50mm f1,2 and canon 35mm f2,0.
For some underwater actions there is a canon as-1.
Thanks!
Here is my homepage: www.maksim-shdan.de
maksim
Thanks for sharing your bags with us Maksim. Love the wallet and bag. Very cool.
Check out the links and make sure you come and comment.
Keep them coming folks, we need more submissions, so get your bag on Japancamerahunter.com. Send me a hi resolution image of the bag (please make sure it is horizontal) and its contents, with some details about yourself and what you shoot. Oh and don't forget your contact details (twitter, flickr, tumbler et al). Send the bag shots here.
Cheers
Japancamerahunter